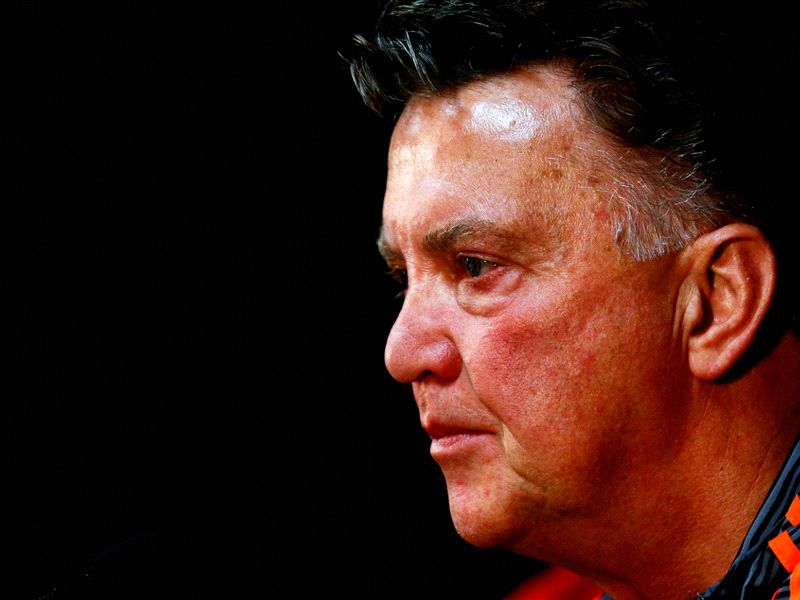 As he stares at the Premier League table, casts an eye over the Champions League last-16 draw and reviews the various Manchester United blogs voicing a serious distaste for his football, his methods and his general attitude, Louis van Gaal probably doesn't feel like a particularly lucky man.
But in truth the Dutchman has been dealt a fortunate hand by United's executive vice-chairman Ed Woodward. Few managers in such an embattled position would have survived as long as Van Gaal has.
It is not as though the United board are lacking sufficient reason to believe that a future without Van Gaal would be better for all concerned.
First there is that league table which shows United five points behind the Champions League play-off position and a full 10 off the top spot they occupied at the end of September and again briefly in November. Results usually make or break a manager, and while United's have been generally unacceptable for long swathes of Van Gaal's spell in charge, somehow he remains in situ.
The mark of Manchester United in recent decades has been the fear which they injected into lesser teams arriving at Old Trafford, but under the 64-year-old they have generally taken points off the Premier League's bigger clubs only to fall flat on their faces against clubs who had previously enjoyed their visits to M16 for the views alone.
Southampton's win last weekend was hardly a game-changer. Norwich also collected three points from Old Trafford in December, while West Ham, Newcastle and Middlesbrough have all recorded draws on visits this season, and the likes of Swansea, Southampton and West Brom all had fruitful trips to the Theatre of Dreams last term too.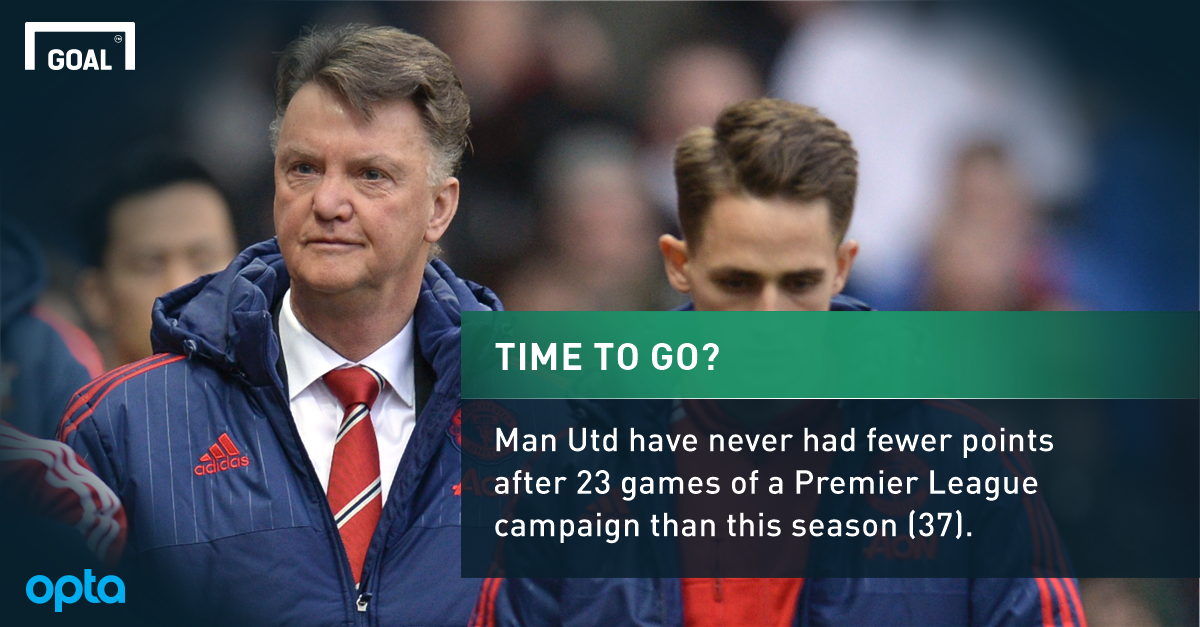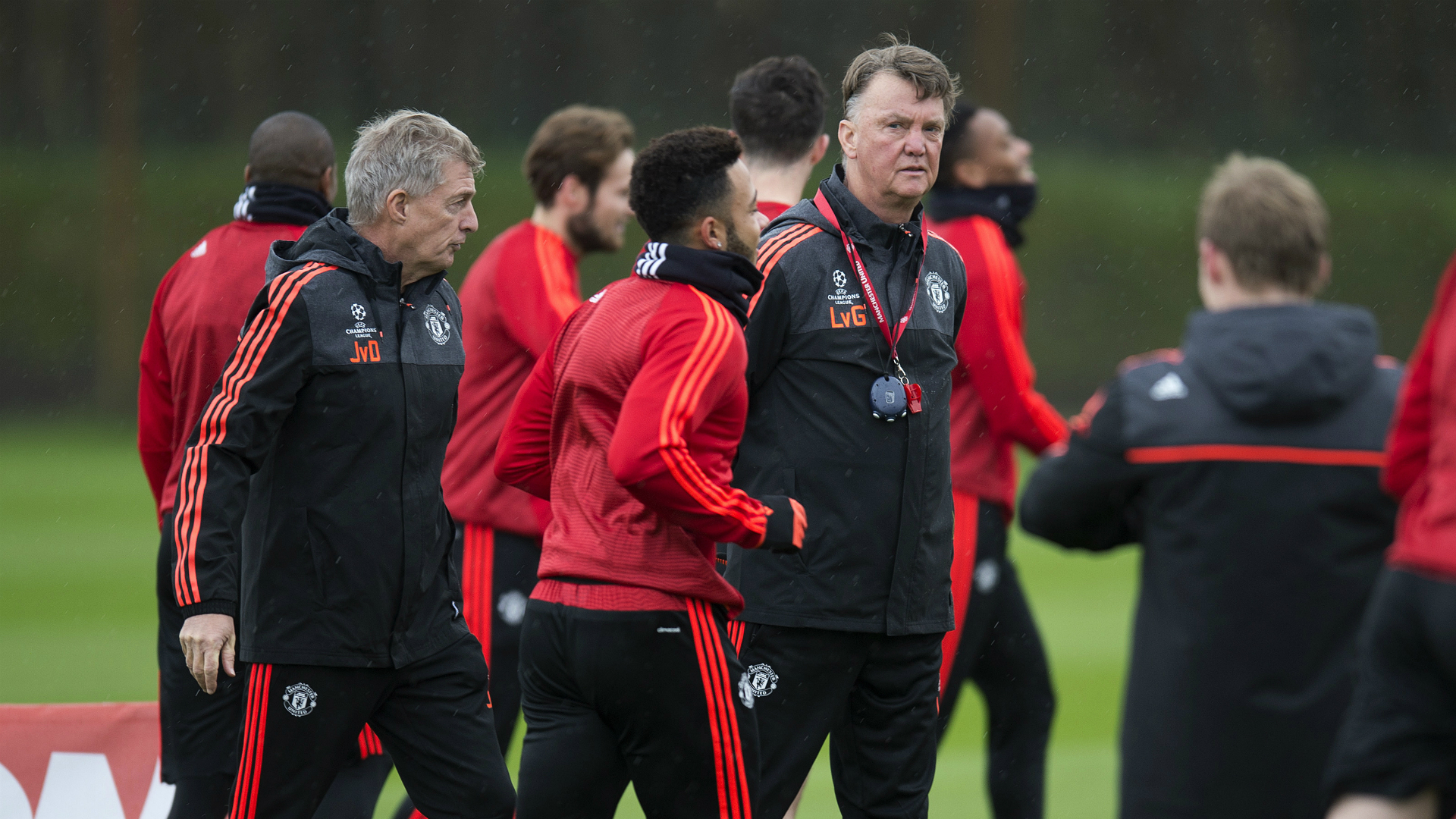 Put simply, the fear factor is a thing of the past. If it exists anywhere, it is within the United squad itself thanks to Van Gaal's highly-restrictive approach which demands that his players fit into structured roles. The freedom has been coached out of the United side, and his relationship with the first-team squad has suffered immeasurably as a result.
The quality of football such a style of play creates originally had fans scratching their heads in disbelief, but the downturn in results has helped to change that bewilderment into outright anger. The toxic atmosphere felt around Old Trafford in the closing 20 minutes of the 1-0 defeat to Southampton was reminiscent of clubs engulfed in infighting as part of questionable ownership regimes. Here, though, it was directed at Van Gaal and the turgid, lifeless football he has employed since taking over from David Moyes.
The Scot didn't last long enough to experience a sophomore slump, but it is fair to say that Van Gaal's second season has only helped to build the case against him. Last term the football wasn't great, the handling of his players had resulted in a rift with record signing Angel Di Maria and Milton Keynes handed them the humiliation of a 4-0 pasting in the League Cup. Yet results were just about good enough to keep the critics quiet.
But with each defeat he loses more fans. With every game that passes by with two shots or fewer bothering the opposition goalkeeper, his knockers have greater ammunition. And with every repetitive training drill he moves closer to completely alienating his players.
And still he remains.
---


READ MORE

|
Van Gaal FINALLY shows Man Utd fight
---
"This is the third time already that I have been sacked and I am still sitting here for you," he told journalists on Thursday after the latest claims that he had been set to leave the club. He spoke like a man ready to see the job out and given the club's backing to do exactly that.
If the role of Manchester United manager was compartmentalised into a number of tick boxes, Van Gaal would barely have used any ink so far. The style is not there, the results are not coming, the players are not happy, and the fans are as disaffected as they have been in more than half a century.
The only person that appears in any way satisfied with the job Van Gaal is doing is Woodward. Many claim that his is an opinion borne out of self-preservation and it is clear to see the argument. Having overseen the failure of the David Moyes era, a second black mark for Woodward would start to get the Glazer family reviewing the close relationship they have with their decision-maker.
Thanks to politics alone, Van Gaal will take United to Derby in the FA Cup on Friday night. The very fact he will be present is a matter of almost immeasurable fortune.