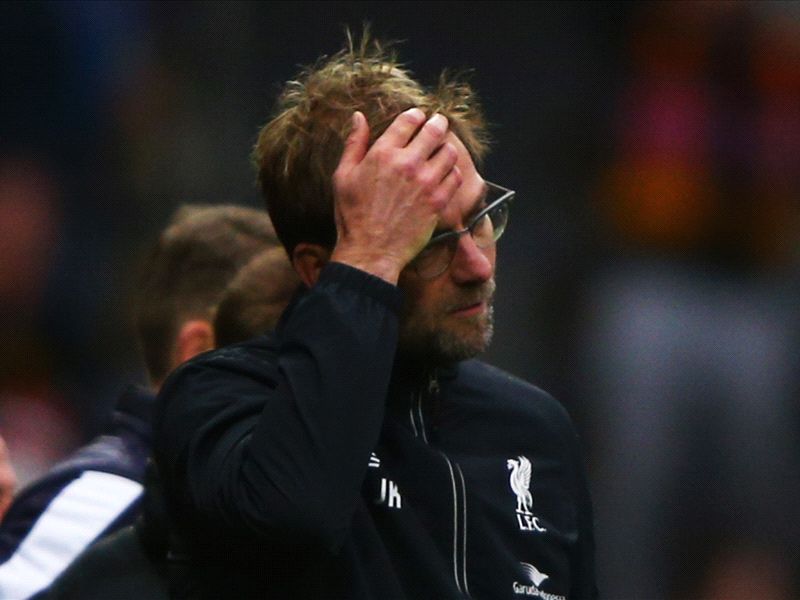 ---

COMMENT
---
Since Jurgen Klopp took the Liverpool job, opportunities at Chelsea, Bayern Munich and Real Madrid have come and gone. The German must look on with a certain degree of envy at the appointments given to Guus Hiddink, Carlo Ancelotti and Zinedine Zidane.
Rewind to the summer of 2013, when Klopp's stock was at its highest, and Roman Abramovich, Uli Hoeness and Florentino Perez were all tempted to install him in their dugouts. He chose to stick it out at Borussia Dortmund, however, and subsequently oversaw not the emergence of an empire but a sharp decline.
The twin curses of that reputational damage and diminishing opportunities elsewhere meant that Klopp's horizons rapidly contracted. Instead of one of the top-tier clubs, Klopp was lined up for Liverpool. Nobody is questioning the Reds' validity as one of football history's most esteemed clubs, but to get their lustre back is going to take a rapid and seismic shift in the current landscape.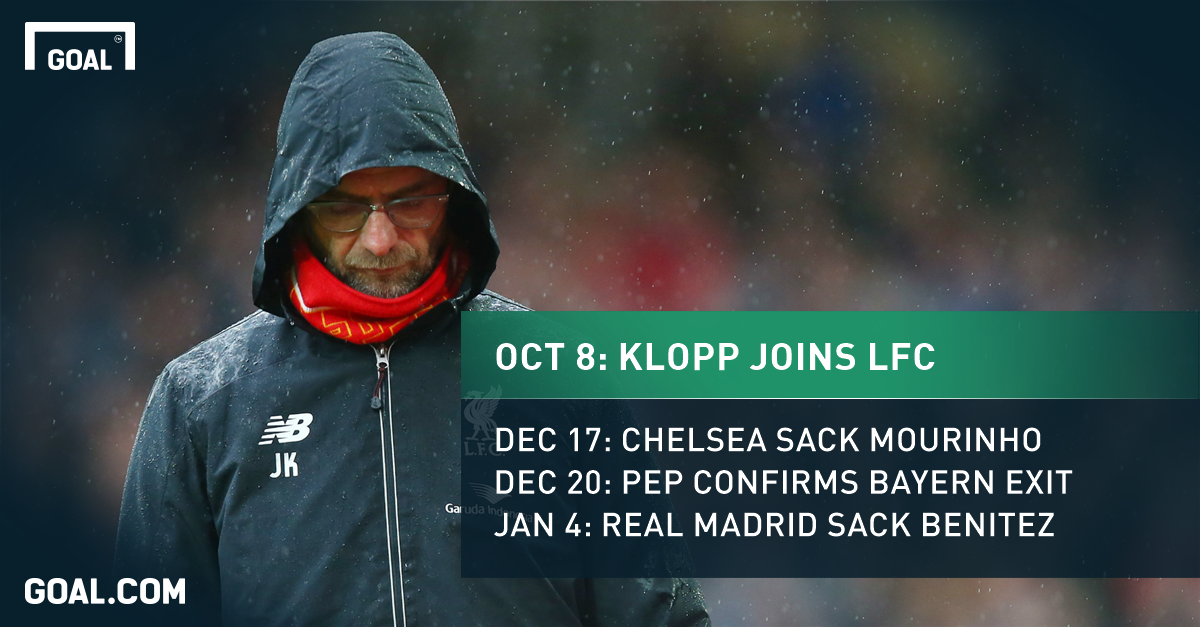 Some mornings he must wake up and wonder if this is all that he deserved for his work at Dortmund. Two consecutive Bundesliga titles signalled what should have been the emergence of a real coaching talent, but here he is, at Liverpool, wallowing in the aftermath of a 2-2 FA Cup draw with fourth-tier Exeter City.
Here he is, trying to restore a club of immense reputation to their previous perch in the shadow of giants - again. He is doing so with a budget worth a fraction of the real contenders for the top prizes - again. He is trying to satisfy the demand of a huge supportership who are no less expectant despite the obvious chasms between their club and the best ones - again.
After seven years in charge of Dortmund, he might have hoped for a better team to inherit; a grander plan. That might have been the case had he left at the right time but he did not leave a legacy in place for his successor to follow. The team needed renewal, Dortmund still risk losing their best players to opportunistic spenders and the squad appeared exhausted after a sustained period of hyperactive football.
His term at Dortmund was golden for a long time but he stayed too long; exposed his weaknesses. Top clubs around Europe were put off by his inabilities to arrest Dortmund's slump, to alter their style of play in order to win again and to make expensive signings work.
Real Madrid president Florentino Perez fell in love with Klopp's Dortmund after they demolished his team en route to the Champions League final in 2013, but was left scratching his head as the German's BVB dream disintegrated. By the time that Dortmund and Klopp decided to call it a day, there was not the queue of clubs that one might have been expected for his signature.
The coach said that he didn't want a sabbatical, but then went back on that as it appeared that nobody from the top bracket would take him on. Madrid went for Benitez... then the message changed. We heard that it might not necessarily be an elite club where Klopp would end up.
---


READ MORE

|
How did Liverpool end up with Caulker?
---
Then, when Brendan Rodgers was sacked, it transpired that Klopp was in the frame for the job along with Carlo Ancelotti. A few weeks later and Ancelotti was confirmed as Guardiola's Bayern successor. That, in particular, would have frustrated Klopp. He was passed over once for the Bayern job in favour of the disastrous Jurgen Klinsmann appointment, while information from Germany suggests he was holding out as long as he could in order to determine Guardiola's intentions with a view to landing the Bayern job next summer.
Factor in those sackings of Mourinho and Benitez and there are three jobs which Klopp might have preferred to the Liverpool one - if only he had waited before jumping back in. He will not enhance his reputation at Anfield, nor theirs. Getting back into the Champions League would be the only indicator of success.
Klopp is largely respected for his work at Dortmund - turning the likes of Mats Hummels and Robert Lewandowski into world-class players and eating into Bayern's domination - but the warning signs were there. He had no new formula to reduce the dependency on his relentless pressing game. Even now, his insistence on imposing the high-pressure system on his Liverpool players has arguably resulted in one of the Premier League's biggest injury crises.
Liverpool cannot attract the best playing talents - don't kid yourself that they can - so what makes you think that they can get the best of the coaches? A reported £7 million per annum will have helped convince Klopp that Anfield was his home but perhaps not quite the outcome that he would have envisaged when 80,000-plus were coming to the Westfalenstadion every week to cheer the champions of Germany and the Champions League finalists.