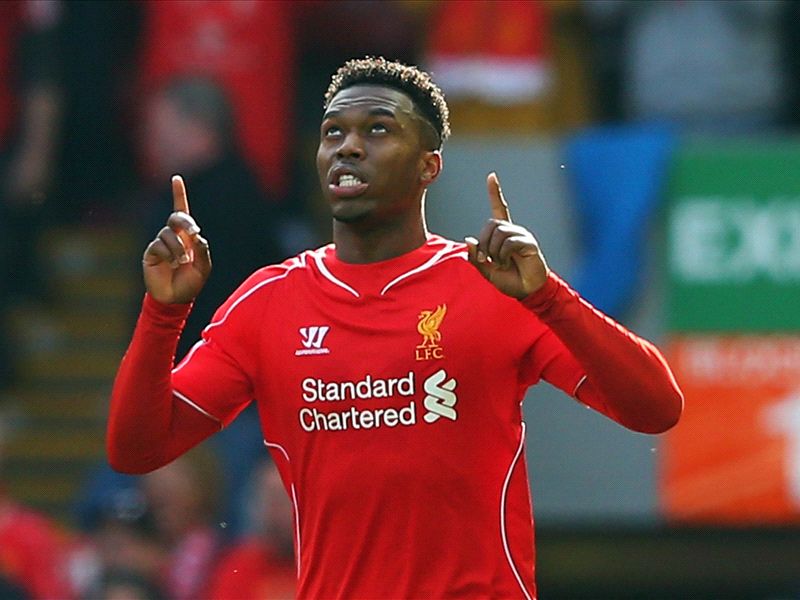 ---

By Melissa Reddy

---
Liverpool striker Daniel Sturridge is plotting his return to action after declaring himself "fit and ready to go."
The 26-year-old returned to full training on Tuesday afternoon following a knee injury sustained last month. He picked up the problem when colliding with Jordon Ibe in a session at Melwood on October 15, and has not yet featured under new manager Jurgen Klopp.
Sturridge has made just two 90-minute appearances this season and is targeting a comeback as soon as possible. However, the club have adopted a risk-averse approach with the England international, preferring to ease him back in an effort to prevent further sideline spells.
Klopp is thus unlikely to risk Sturridge against Manchester City at the Etihad on Saturday evening.
While the forward has not been available for any of the German trainer's line-ups thus far, he has been encouraged by his experiences under him thus far.
Speaking at the Liverpool FC Signature Collection launch at the Titanic Hotel on Wednesday evening, he said: "I'm fit and ready to go. It's going to be a great time for me.
"It's been exciting under the new manager. He's been really good. I've been back training now for the past couple of days and I was training under him when he first arrived.
"It's an exciting time to be at the club and I'm enjoying working with him and his style of football.
"It's important for us to understand what he wants us to do."
Sturridge believes Liverpool can take advantage of an unsettled top-tier this season, if they are able generate consistently good performances.
"The Premier League is the best league in the world in terms of competitiveness," he said. "There are teams up there this season you wouldn't have expected. And I think it has been more open than ever at moment.
"It's up for grabs this season, there isn't real favourites for the title or top four. It will come down to who can be the most consistent."