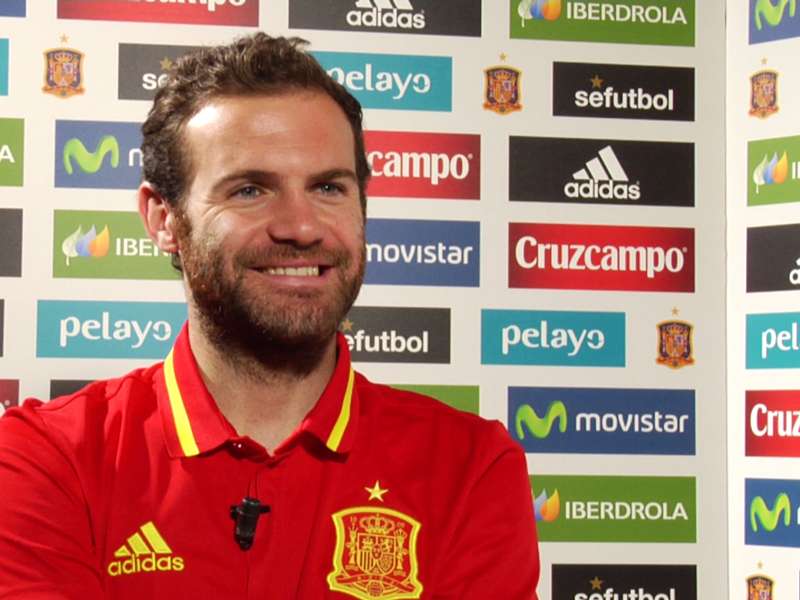 ---

EXCLUSIVE
By
Alberto Pinero

---
Manchester United
midfielder
Juan Mata
insists that he takes no pleasure in seeing his old manager,
Jose Mourinho
, losing games at
Chelsea
, saying that he holds special memories from his time at Stamford Bridge.
Mata was a popular player at Chelsea but fell out of favour when Mourinho returned to the club in 2013 and moved to United following a lack of opportunities in January 2014.
But, speaking to
Goal
at Spain's training base in Madrid, he explained that he has no ill feeling towards the Portuguese, whose team sit just three points above the relegation zone.
"No, I'm not that kind of person," said Mata. "I'm a person who doesn't think bad about other people or feel happy when other people don't get results. I'm just happy because of what I'm living, because my life is good, I'm happy where I am and nothing else.
"I don't like to think about others losing or not performing well. No, no - I'm not that kind of person."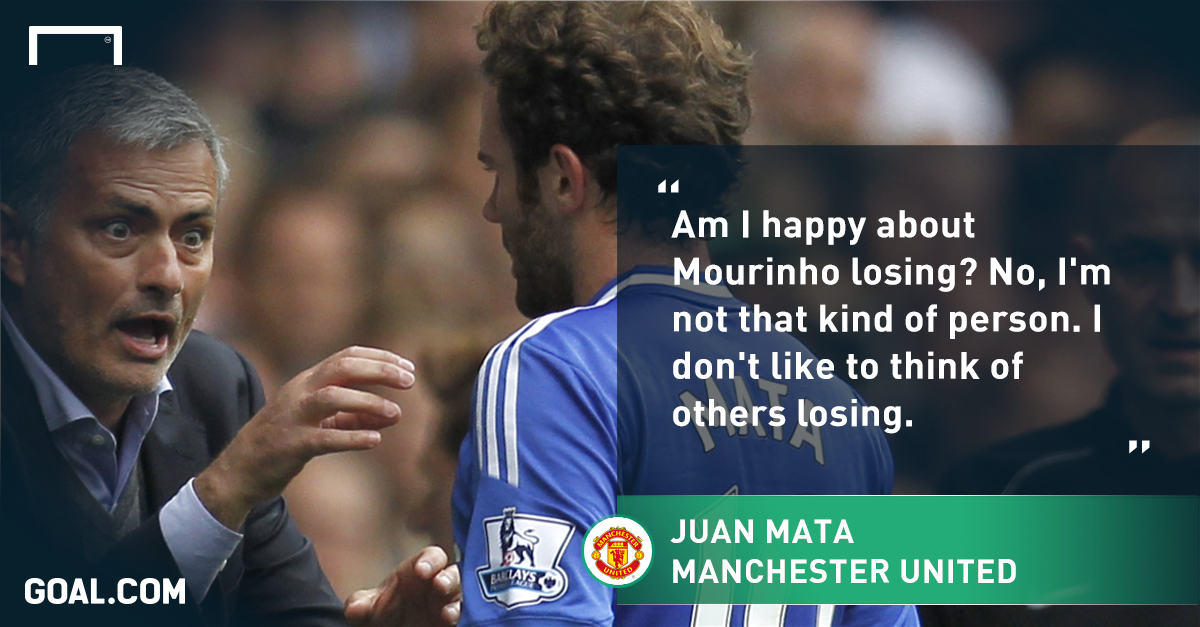 Mata won the FA Cup, the Champions League and the Europa League during his time at Chelsea and looks back fondly upon his two-and-a-half-year spell in west London.
"I always said I was very grateful for Chelsea," he said. "I spent an amazing time of my career there, we won a lot of trophies, and I think I became a better player. I have great friends in the club and I always wish the best for them."
And at Old Trafford, Mata admits that he has "the confidence of [his] manager" - which he was lacking in his final few months at Chelsea.
The Spaniard continued: "I think the key is to feel the confidence of your manager and the confidence of your team-mates and to feel important. Everyone wants to feel important wherever they are and right now I feel I am a very important player within the club.
"I am happy with the fans, with the club, with everyone. I'm enjoying the moment and I think that helps you to play better football and to perform better.
"The truth is that, after five seasons, I feel important and I feel valued - by my team-mates but also by the league and by the fans in general. There is a certain respect from the players and, in my case, after several years of doing things more or less well, I feel the respect of the people. That makes me proud."
Mata is adamant that he has no intention of leaving United to return to Spain or anywhere else at this stage.
"At the moment I am very comfortable in England," he said. "Obviously, Spain is my home and I have everything here - family, friends - but I'm very happy in England, with the way of life we have and with English football. I would recommend any player to go and spend at least a year in England so, in the short term, I'm not thinking about going back, just about enjoying my time with Manchester United to the full."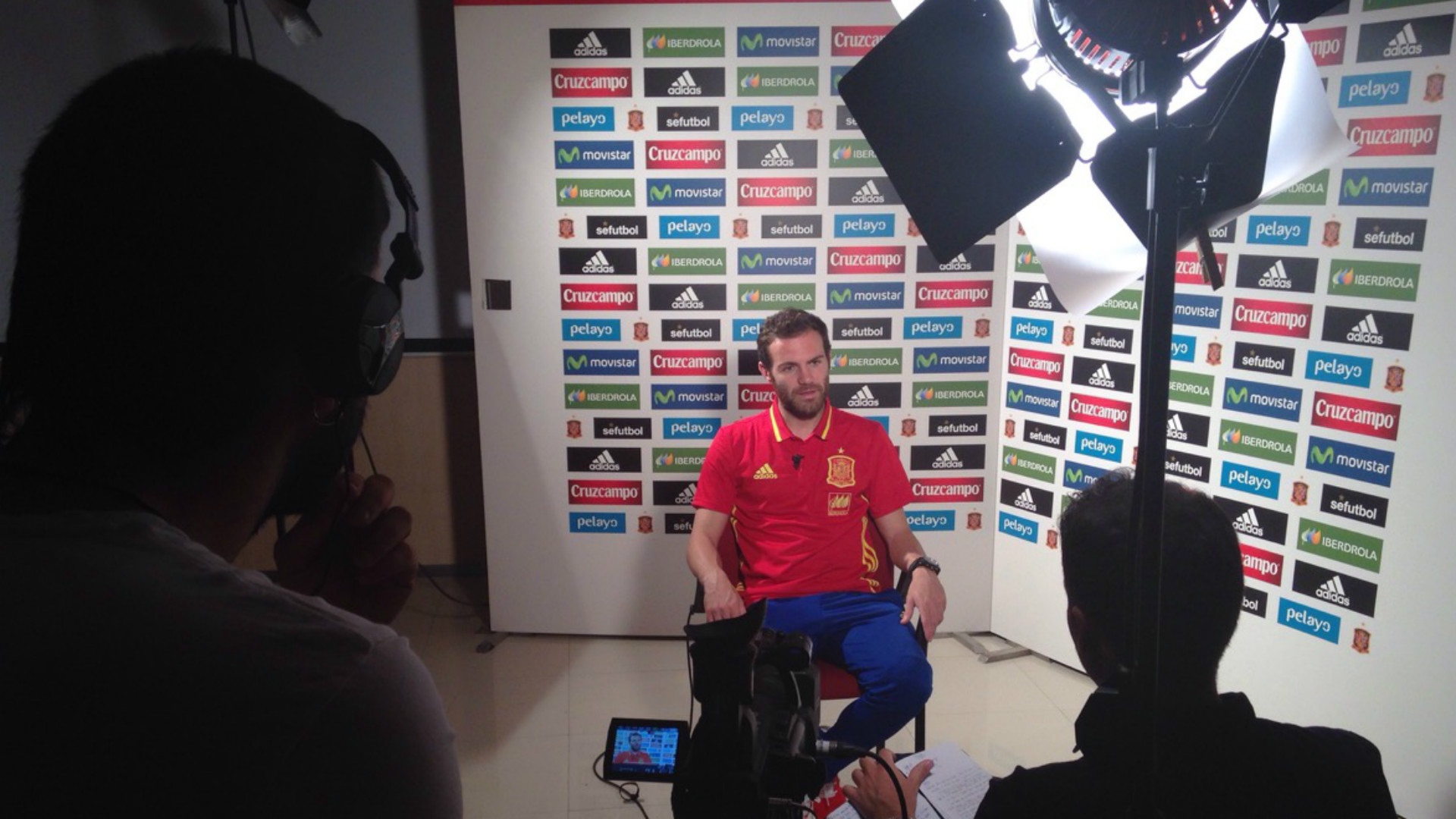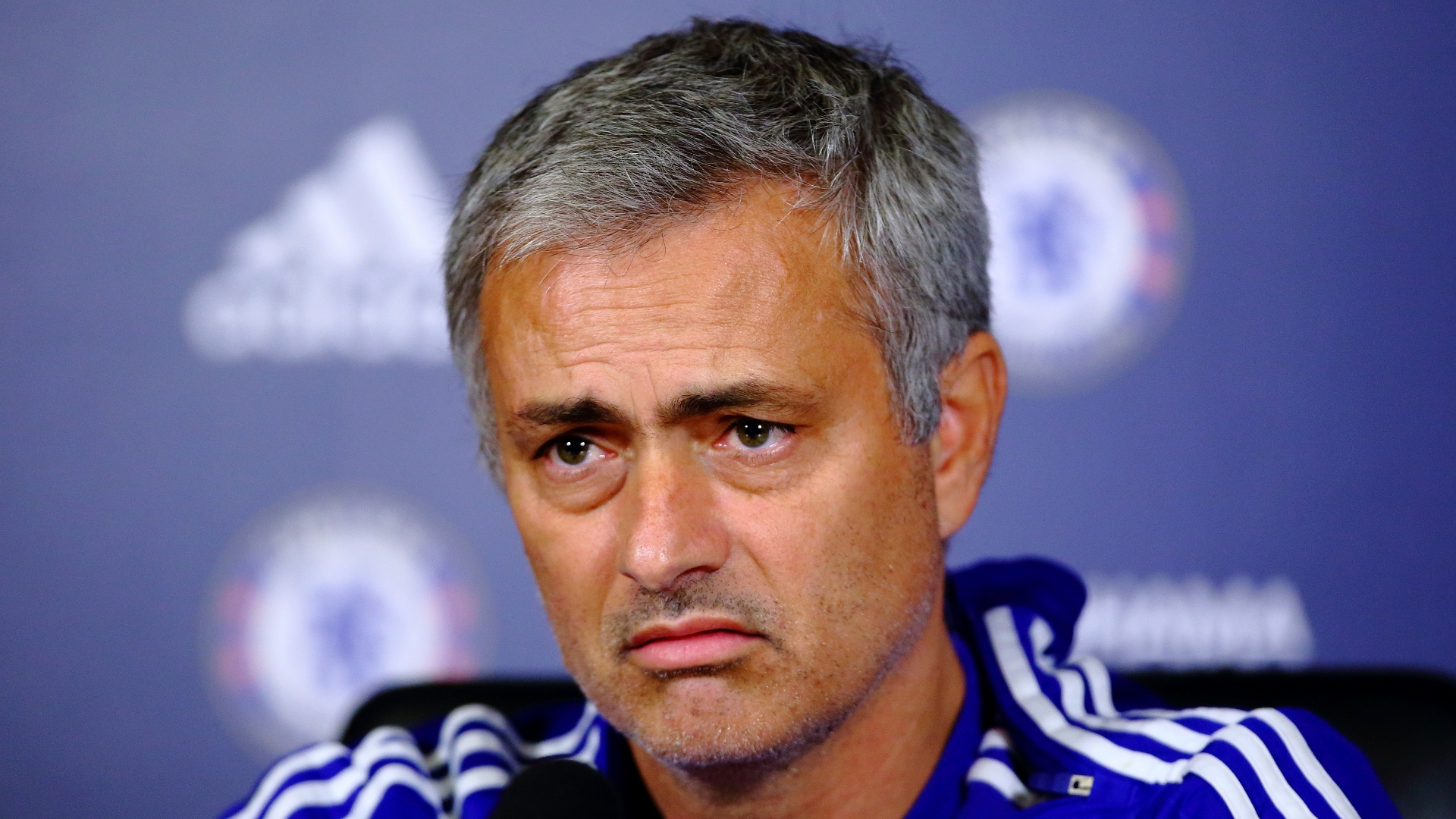 The 27-year-old started his career in the youth team at Real Madrid but says that he no longer thinks about playing for the first team at the Santiago Bernabeu.
"I had some very good moments in the youth team," he recalled. "I matured a lot as a person because I was there from 15 to 19. They helped me a lot to grow as a player. And as with Chelsea, I am very grateful, but I haven't thought about returning to Spain. Not to Madrid, nor to the Spanish league."
Instead, the World Cup winner and European champion with Spain is focused on success with his current club as he aims to take United back to the very top.
"At Manchester United we are returning to a situation where we need to be: fighting for titles," he said. When I was little I always remember Manchester United celebrating titles, winning and fighting for them all - and we want to restore the team to that level.
"I'm in a very good moment. I feel like an important player, I have a good relationship with the manager, with my team-mates, I'm enjoying what it means to play for Manchester United.
"I'm performing well and back in the national team, so I can't complain - I'm very happy -but I can play better and hopefully the best years of my career are still to come."