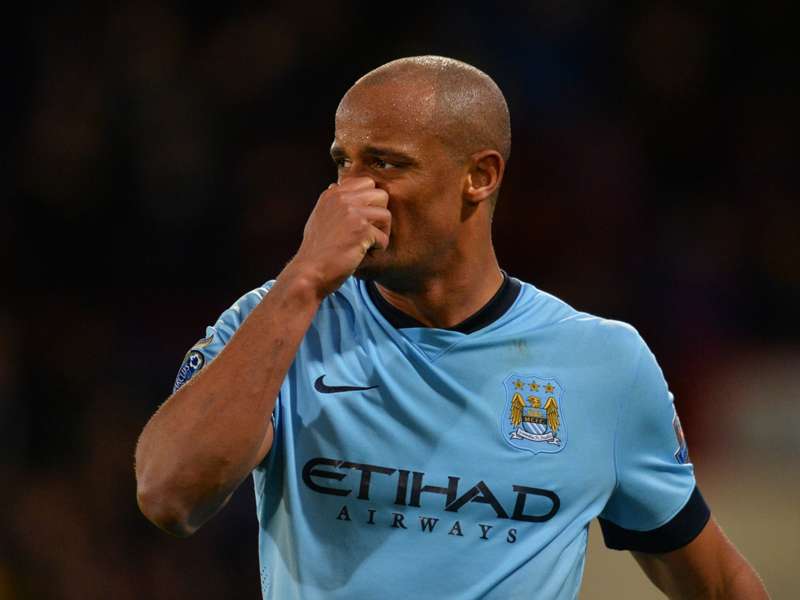 Manchester City
captain
Vincent Kompany
has labelled the Uefa sanction the club may face for the jeering of the Champions League anthem a "joke".
European football's governing body announced in October they were investigating the club after their supporters disrupted the hymn ahead of their 2-1 win over Sevilla.
City's fans' actions were a response to what they deem as unfair treatment from Uefa, who fined the Manchester club £49million in 2014 and capped their transfer activity for breaking Financial Fair Play restrictions.
"It's a joke. We have played many games in Europe where there has been racial abuse and we have had to put up with it," Kompany complained to reporters.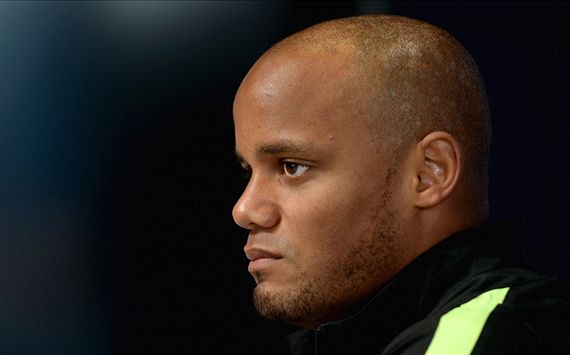 "And there have been times when we have been sanctioned in the same way as the team that was actually perpetrating those chants."
Kompany, in particular, was referring to a match against CSKA Moscow just over one year ago.
Because of racist abuse in an earlier game by the CSKA supporters, City were not allowed to take any fans with them to Russia.
"In Moscow we weren't allowed to have any support inside the stadium – I don't see what our fans did wrong," the Belgian defender continued.
"I have experienced it as well when I was a kid playing at Anderlecht, certain games in Europe where you had a lot of racial abuse.
"So in that sense this is not justifiable – there is nothing holy about the Champions League anthem.
"If something is happening and fans are not happy about it, they are allowed to show their discontent."
Uefa have not yet confirmed whether City will be punished for their fans' protest, merely stating that they are investigating the situation.
Manuel Pellegrini's side are back in Champions League action this week when they travel to Spain to take on Sevilla in the return fixture.
They don't have another European game at home, however, until the beginning of December when they meet Borussia Monchengladbach in their final Group D match.