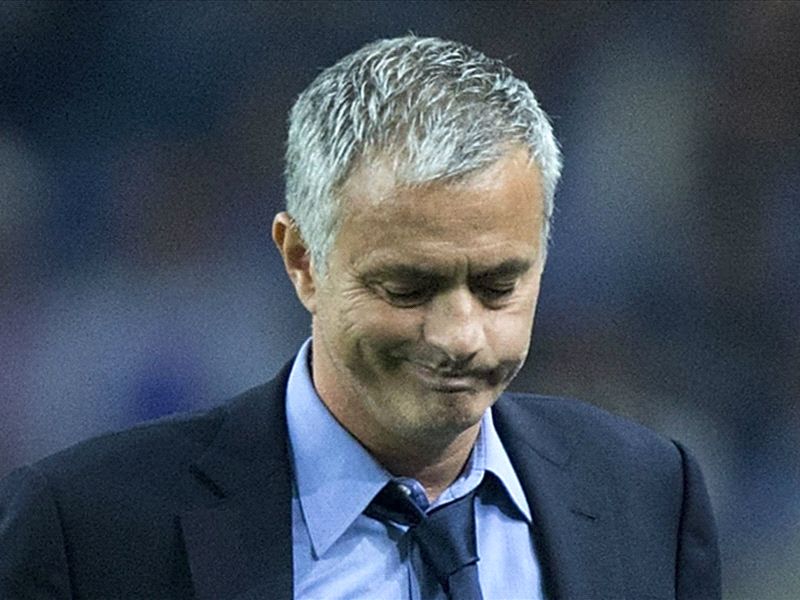 Jose Mourinho
has branded claims that he has lost the respect of the
Chelsea
dressing room as an "absolute disgrace".
The Premier League champions sit 16th in the Premier League after eight games and their performances have piled the pressure on the former Real Madrid coach.
Mourinho has also been forced to deny talk of a rift between himself and John Terry after the Chelsea captain was substituted at half-time against Manchester City back in August, but the 52-year-old insists his squad are united and will turn their season around.
"The truth is that talk of a mutiny is an absolute disgrace," he told
BBC Sport
for an interview to promote his new book. "It's an absolute disgrace how far people can go to disturb us.
"Yes, I know we're not playing the sort of football we were last season. Why? An accumulation of factors, a lot of factors I'm not ready to discuss.
"You think the champions of England are bad? Their manager is bad, their players are bad, the club is bad, the fans are bad? I say nothing [of suggestions fans are disgruntled], I know the way I would behave as a fan.
"If I was a fan, I would think we won four Premier Leagues. Three of them, the manager was this guy. The fourth title was with a team that this guy made. So Chelsea deserves our respect, Chelsea deserve our trust.
"Can we get anyone better than me? I would answer the same as what people are saying with Branislav Ivanovic where I know the moment is the most important thing and I know at the moment he's not playing especially well, but can you forget what he has done for his club, the happiness he brought to the club, the person he is, the player he is.
"You can't forget, I don't forget."