---

COMMENT By Ewan Roberts

---
The Premier League returns this weekend still wrapped in a state of early-season flux. The top of the table, though, has begun to resemble something vaguely familiar - save for Chelsea's struggles - with Manchester United's ascent restoring the significance of one of the league's fiercest clashes.
On a Sunday that hosts a Merseyside derby, a Madrid derby and
der Klassiker
, still it is Arsenal against United that captures the imagination most. Elsewhere, Chelsea need a win, Tottenham look to continue their fine form and two local rivals search for a first league victory this season.
Here is
Goal
's guide to all the action in week eight...
---
IT'S A BIG WEEKEND FOR... JOSE MOURINHO

---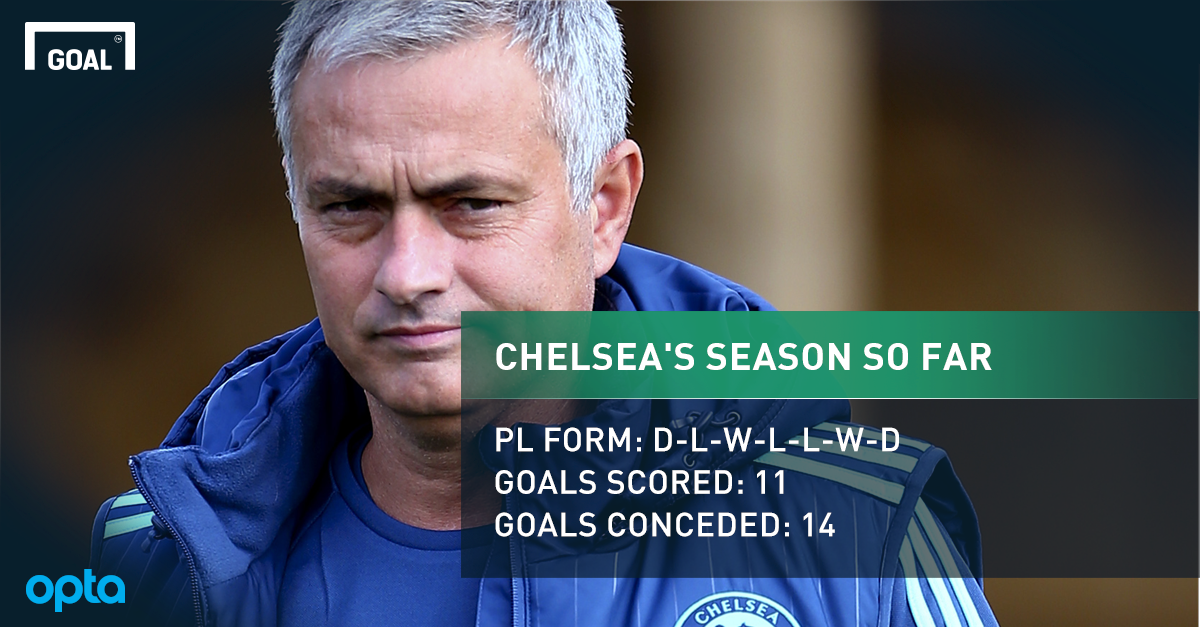 Beaten again in midweek, Jose Mourinho has never looked so down trodden and out of touch. There's a certain irony that a manager who bases so much of his mind games on trying to appear a victim should now, perhaps for the first time, be genuinely wounded. The Portuguese's latest problem is that, in trying to find someone other than himself to blame for his side's ails, he is beginning to alienate his squad.
He may have been cleared by the Football Association over his row with Doctor Eva Carneiro, but already he has begun looking for new scapegoats and, much as happened at Real Madrid, risks losing his players' support. At the Bernabeu, it was Mourinho's un-Madridista-like conduct, his warring with Barcelona and his alienation of senior figure Iker Casillas that was his undoing.
Now he is once again rattled in the pressroom – bullish, confrontational and far too quick to throw down a slur at arch rival Arsene Wenger, his barbs transparent attempts at deflection – and the senior player he has ostracised this time is John Terry. The decision to leave Oscar and Loic Remy in England in midweek, meanwhile, has also caused confusion.
Saturday's home match with Southampton has therefore become a must-win game. Victory may not justify his team selection in Oporto, but it would abate the growing criticism for now, while memories of this fixture last season – and Mourinho's tetchiness at a penalty call – will put his conduct towards officials especially under focus. Facing a team so noted for their faith in youngsters, meanwhile, should also give him time to contemplate using some of his own up-and-coming players.
---
DON'T MISS... ARSENAL V MAN UTD & SUPER SUNDAY

---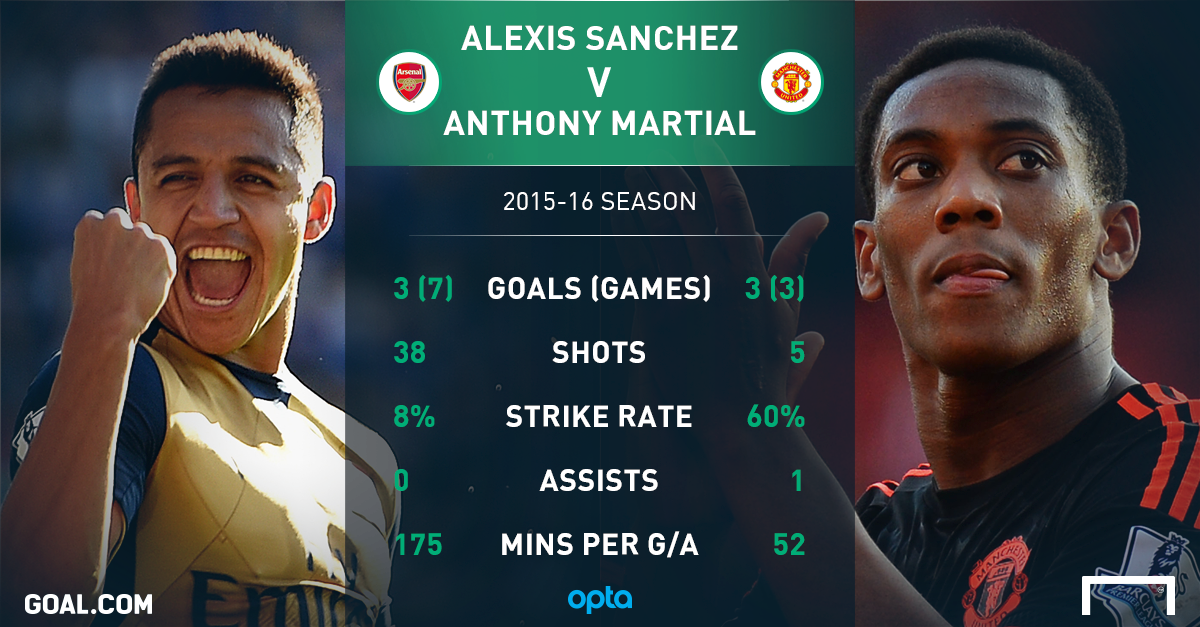 Clashes between Arsenal and Manchester United have historically been heated affairs; blood and thunder wars of attrition between the big two teams in the country, one Invincible, one a treble winner. But, more recently, the duels have lost some of their bite as their respective stars have waned, neither mounting a proper title challenge in almost three years. But now that changes.
United sit top of the Premier League table for the first time since Sir Alex Ferguson was in charge, while Arsenal – currently in their familiar position of fourth – can draw level with a win. The Gunners were rampant last time out, scoring five times away to in-form Leicester City, though have otherwise not scored the volume of the goals their good play has merited. United, meanwhile, have been solid if unspectacular, passing their way to three points each time.
So now the sides meet in what feels like a genuine title clash, even if they are far from the finished articles. Arsene Wenger will know, for example, that his side must prove their credentials having already lost to Chelsea and drawn at home to Liverpool. For United, it is a first test against another member of last season's top four.
There are various storylines at play too: can Arsenal, and Gabriel especially, stand up to the ferocity of the occasion? Is Wayne Rooney set to be permanently deployed in a deeper role? Will Wenger finally pick between his two strikers? Can Anthony Martial continue his fine form and embarrass the manager whose knowledge of Ligue 1 was once unparalleled? How Sunday's game unfolds will reveal much and, even on a day filled with derbies and huge matches galore, Arsenal v Man Utd is still the main attraction.
---
KEEP AN EYE OUT FOR... FAST-IMPROVING TOTTENHAM

---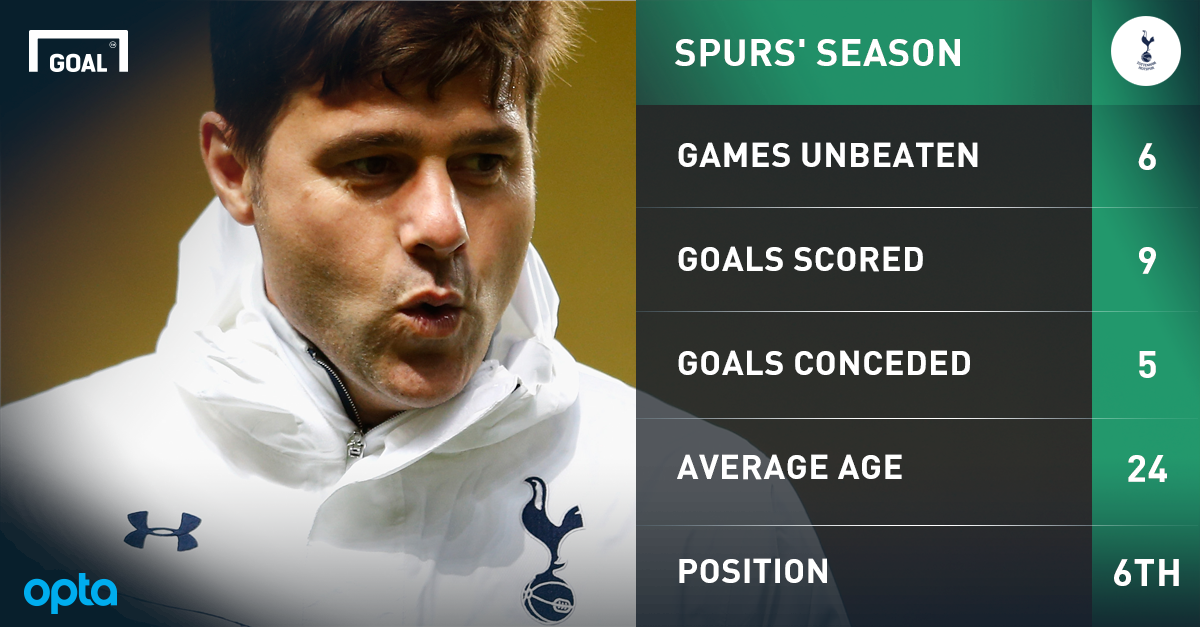 A couple of weeks ago there was talk of crisis around Tottenham. A failed deadline day move for Saido Berahino left them short on firepower, the failure to offload Emmanuel Adebayor undermined an otherwise effective clear out of so-called rotten apples, while four games without a win was even drawing parallels with the beginning of Juande Ramos's last season in charge, before Harry Redknapp was parachuted in to save the club.
Now they sit in sixth place, have not lost since the opening day of the season, boast the joint-best defensive record in the division, obliterated Manchester City last time out and have handed Adebayor his P45. There is both a new dynamism to their play – partly aided by the fast-paced pass-and-move style of Son Heung-min, whose injury will be keenly felt – and partly aided by the emergence of Eric Dier.
The England Under-21 international, surprisingly overlooked for the senior squad in favour of Tottenham team-mate Dele Alli, has brought real balance to midfield. Sitting in front of Spurs' most settled centre-back pairing in a long time, he has screened the defence – his 27 tackles (plus another 15 interceptions) helping to win the midfield – as well as providing more freedom for the attackers ahead of him.
The big test now is how Spurs will deal with the dreaded Europa hangover. Last season it was tough going, especially on the road, and back-to-back away trips to Monaco and Swansea is tricky indeed. But if there's any team Tottenham would like to play right now, it's probably the Swans. They've won seven on the bounce against the Welsh side, who have lost some of their early season sparkle, and are unbeaten at the Liberty Stadium. Could this extend their streak to seven games without defeat?
---
QUOTE OF THE WEEK
---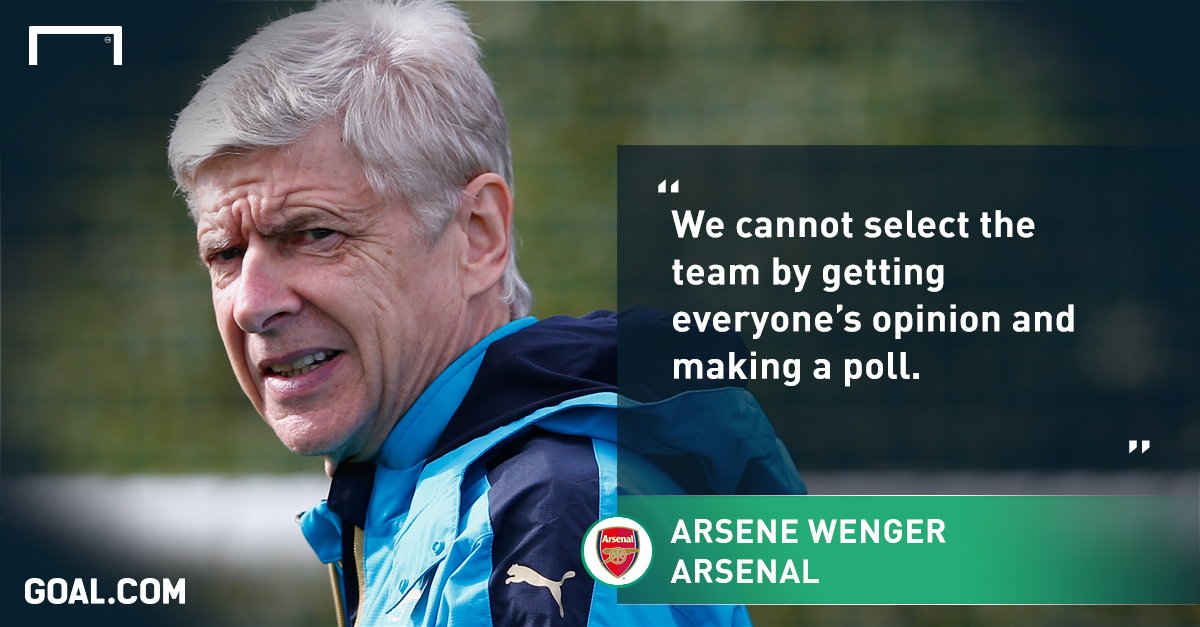 Arsenal face the very real proposition of having zero points after four Champions League games, and most fans are blaming Arsene Wenger's decision to select David Ospina over Petr Cech. The Czech international, the club's only summer signing, was carrying a slight niggle but had made himself available to play against Olympiacos. Instead he watched from the sidelines as his team-mate had a night to forget.
"I do not have to sit here and give you any explanation about every decision I make," Wenger retorted after the game, his Colombian shot-stopper having dropped the ball into his own goal. "You are capable to judge what I do and I leave you to that. Cech had a slight [fitness] alert before the game at Leicester [on Saturday]. I didn't want to take a gamble but it's not because of that we lost the game. It's a farce [to suggest that]."
"I make the selections for the team and I am responsible for them. And I know many things that you don't know. Or that you ignore. We cannot select the team by making a poll before the game and getting everybody's opinion."
Wenger then pointed out Ospina's incredible record last season and sky-high win rate – though cited 14 clean sheets in 19 matches, when it was actually eight in 18. He also had a solid game last season against Manchester United… but you can guarantee he won't be in the starting XI on Sunday. So if not a poll on Ospina, perhaps one on why (or how) a player can be deemed good enough to start in the Champions League but not the Premier League.
---
THE BIG ISSUE: NORTH-EAST STRUGGLES

---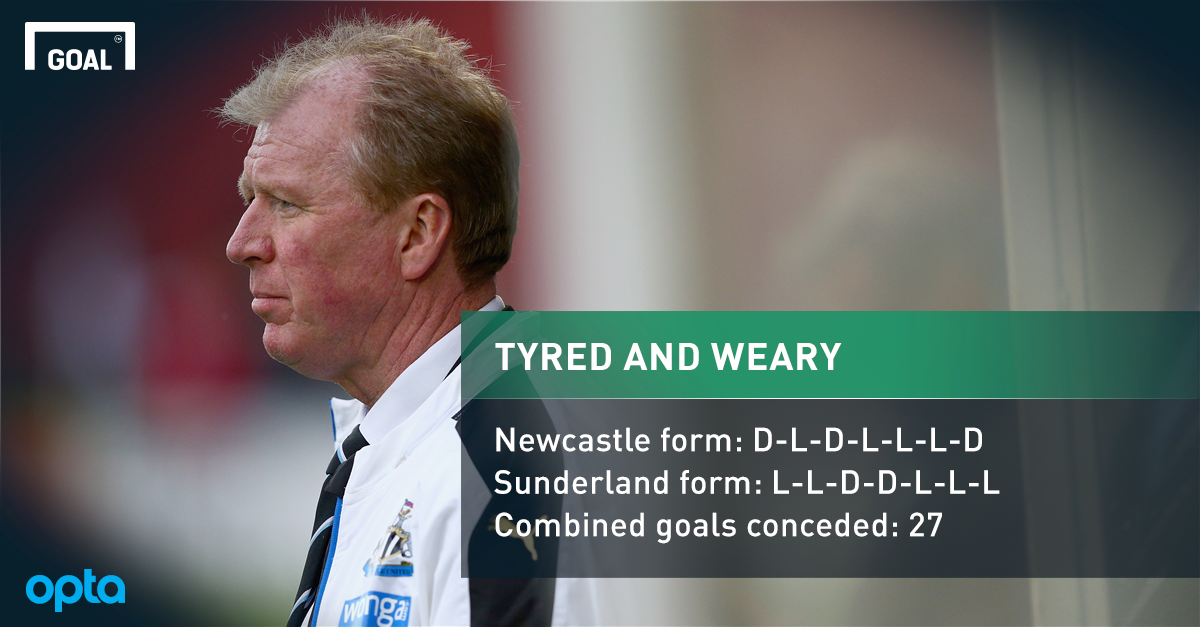 Has one pocket of the country ever been so embarrassingly hopeless as the North East right now? Between them Newcastle and Sunderland have had 14 cracks at recording a Premier League victory this season, yet remain winless and joyless. Rooted to the bottom of the table, five points combined from a possible 42 up for grabs, 27 goals conceded. It makes for miserable reading.
Things don't get any easier, either. Newcastle have an away trip to a Manchester City side who looked so dominant in the very early stages of the season, though admittedly have dozed off briefly recently, while Sunderland are at home to Slaven Bilic's fast countering West Ham side, exactly the kind of deep-sitting team Dick Advocaat's side do not enjoy playing against.
But perhaps, more worrying than the poor results, is the absence of a sense of purpose. The Magpies showed spirit and fight against Chelsea, a club they have always fared well against, but there is so little sense of a long-term vision. Teams cannot be built on occasional grit alone. Swansea, for example, are noted for their possession play, Southampton their development of youth… even Tony Pulis has carved out a fully forged niche. But what of Newcastle, besides a failing Moneyball-esque strategy? Sunderland don't even have that.
"I worry that the north of England will end up with only a token presence in the Premier League, with Manchester as an island in a sea of decline," remarked Sky Sports pundit Gary Neville of the toils in the North East. To begin re-establishing themselves as more than just perennial relegation scrapers they need more than just points, though; they need to rediscover an identity. And perhaps a manager who infamously donned a fake accent, and another flirting with retirement, aren't best placed to build the foundations needed.