Chelsea
boss
Jose Mourinho
has launched a series of thinly veiled digs at
Arsene Wenger
, claiming his
Arsenal
counterpart can "cry" all the time about referees while he cannot speak out for fear of reprisal.
The two managers have had a long-running feud which stretches back a decade, and Mourinho was clearly in no mood to reduce the tension after the Football Association this week decided to retrospectively ban Diego Costa for his actions in last Saturday's match against Arsenal.
This followed an earlier decision to rescind the red card handed to Gunners defender Gabriel for his clash with Costa, and when asked for his reaction on the rulings he ranted that the rules seemed to different for him than every other Premier League manager.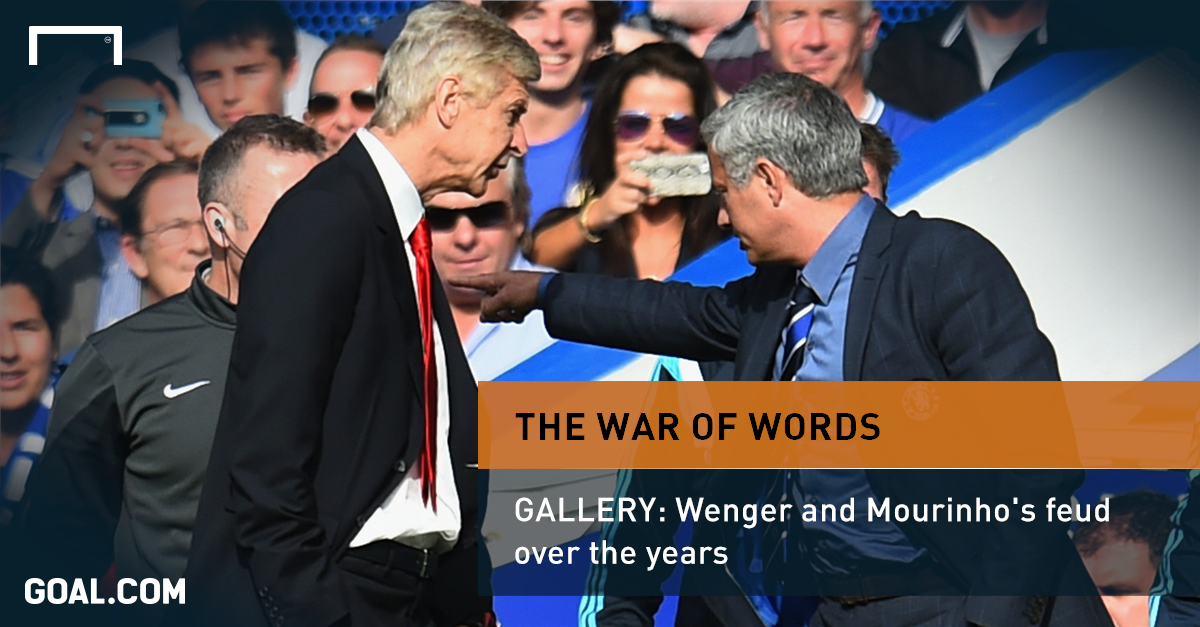 "It's not normal," he told reporters in Friday's press conference. "I don't answer. Because if I answer I will be suspended. I don't want to touch the thing that surrounds this situation. I want to be on the bench.
"In the rulebook, it says some managers can speak about the referee before the game or after the game, and some others cannot. And I am in the list of managers who get punished before or after the game. I have to stick to that rulebook.
"It's an imaginary list, but clearly [you know what I mean]."
And when questions moved on to Steve McClaren, the manager of Saturday's opponents Newcastle, coming under pressure for a slow start to the season, Mourinho brought up Wenger in all but name.
"I think in this country, only one manager is not under pressure," he added. "Every other manager is under pressure, so Steve is under pressure, I am under pressure, Brendan Rodgers is under pressure, Manuel Pellegrini is under pressure, everybody is under pressure.
"We cannot lose matches, we cannot be below expectations, we have to reach our objectives, so I have sympathy for all of the managers and I also believe they have sympathy to myself because it's a difficult job.
"There is one that, for some reason, he's outside that list but good for him, good for him. But of course I have sympathy for Steve."
A reporter asked Mourinho to which manager he was referring, and the Portuguese replied: "He can speaks about referees before the game, he can speak about referees after the game, he can push people in the technical area, cry in the morning, cry in the afternoon, nothing happens. He cannot achieve, but he keeps his job, he can still be king. It's a privilege."