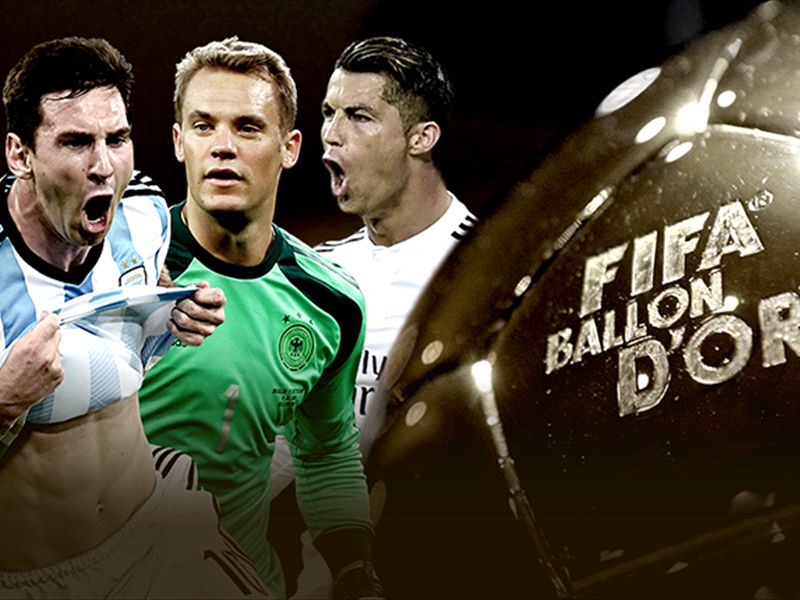 The Fifa Ballon d'Or is the most coveted individual prize in world football and will be awarded for the fifth time in history on January 12 in Zurich.

Three finalists have been shortlisted for the prize, with Real Madrid's Cristiano Ronaldo favourite to retain his crown ahead of Barcelona attacker Lionel Messi and Bayern Munich goalkeeper Manuel Neuer, who played a pivotal role as Germany won the World Cup in the summer.

While the Portuguese claimed the 2013 prize last January, he is still playing catch-up to his Argentine rival, who had taken the honour of world's greatest player for the first three years since its inception.

This elite trio have been whittled down from an initial shortlist of 23, which was named on October 28, with the identity of the three stars only revealed on December 1.

The award is an amalgam of the previous Fifa World Player of the Year and France Football's Ballon d'Or and, as such, the methodology to decide the winner is a hybrid of previous prizes.

The captains and coaches of national teams all round the world vote for a winner, but so too do journalists.

It was media representatives who decided the original Ballon d'Or, which was established in 1956 and paid tribute to the game's greatest stars playing in Europe. As such, Pele did not win the prize during his career and was awarded an honorary title by Fifa in 2014. Indeed, Fifa only created their World Player of the Year title in 1991.

But it is not just the Fifa Ballon d'Or that will be presented at the Awards Gala in Zurich.

The year's greatest coach will be unveiled, as well as the Fifa FIFPro World XI and the Puskas Award, which was first presented in 2009 to the scorer of the most beautiful goal in the preceding 12 months. In this regard, Ronaldo is one up on Messi, having won the inaugural prize.

Of course, Goal will provide extensive content in the days leading up to the Gala, with interviews, reaction and analysis of the event, plus live coverage of the ceremony itself.