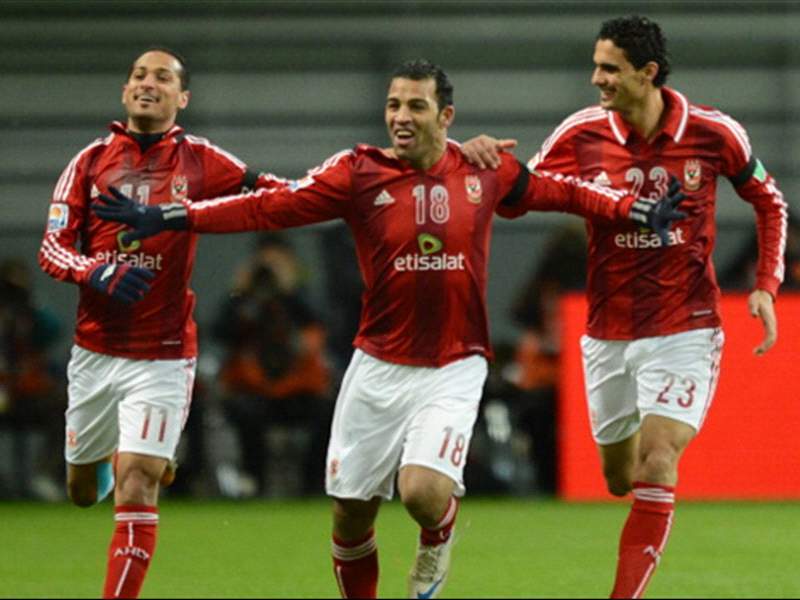 African champions Al-Ahly completed an improbable victory over Japan's Sanfrecce Hiroshima on Sunday, sending them to a semi-final clash with Corinthians on Wednesday night.

The host representatives were thrown into turmoil when goalkeeper Shunsaku Nishikawa was involved in an accidental collision with Egyptian international Gedo, appearing to receive a deep cut to his left cheek from the striker's knee. He was relieved by rookie Takuya Masuda, who did not make a league start in 2012.

The Egyptian side took advantage of Sanfrecce's shock, grasping firm control of the match and finally drawing first blood in the 15th minute through Al Sayed Hamdy's clever strike. The goal shocked the J-League side back into action as they quickly marshalled their pass-heavy attacking style and pushed forward.

But it was another injury - this time to Al-Ahly captain Hossam Ghaly - that gave Sanfrecce a chance to equalize. With captain Hossam Ghaly receiving medical attention on the side-lines and a substitute yet to appear, Sanfrecce captain Hisato Sato scored the equalizer with a brilliant low strike in the 32nd minute. Sanfrecce continued to pressure through the end of the first half but were unable to take the lead.

The pace calmed down considerably as the second half began, but Al Ahly recaptured took the lead in the 57th minute on Mohamed Aboutrika's close-range shot after he beat out defender Kazuhiko Chiba to receive Fathy's cross deep in the Sanfrecce zone.

Sato had several more chances on the night, including a one-on-one chance after the 80th minute that he sent wide of the net. Another shot late was blocked by Al Ahly goalkeeper Sherif Ekramy, who was given plenty of work on the night but survived mostly unscathed to the delight of roughly 100 supporters who made the trip to Japan.

The result set up an all-Asian battle for fifth place in the competition, as Sanfrecce will play Ulsan Hyundai on Wednesday afternoon before Al-Ahly and Conmebol champions Corinthians face off in the main event.