Qualification And Form
Hekari United enter this tournament as champions of Oceania, yet they are a collection of amateur footballers who work day-to-day jobs when they aren't lining up for the Papua New Guinea outfit.
Since their stunning triumph over Waitakere United in the Oceanian Champions League earlier this year they've made wholesale changes to their squad ahead of the Club World Cup, which will be a historic moment for a club formed only in 2003.
Coach Jerry Allen now has 14 new players to choose from since that famous two-legged victory, five of whom were in the starting line-up for the side's recent 4-0 win over Koloale of the Solomon Islands, which followed a rather surprising home defeat to Vanuatu outfit Amicale in their first match of the current O-League tournament.
In preparation for their upcoming match against UAE champions Al Wahda, Hekari took part in a two-match tour of Australia and a three-match tour of New Zealand. They notably were beaten 4-1 by North Queensland Fury – currently bottom of the A-League – and 3-0 by Auckland City.
Known as an attacking side, it'll be interesting to see just how Allen sends his men out given that their best players seem to be found in the final third.
These include the likes of recently-recruited Fiji international Osea Vakatalesau, who scored on debut for the club, and veteran striker Henry Fa'arodo.

Tactics
Given there has been such a fundamental change to the make-up of the squad it could be a very different side to the one that took to the pitch against Waitakere in the O-League final.

Possible Starting XI: (4-4-2) Simione Tamanisau - Koriak Upaiga, David Taro, Malakai Tiwa, Alvin Singh – Abraham Iniga, David Muta, Pita Baleitoga, Ericson Komeng - Kema Jack, Henry Fa'arodo

Key Player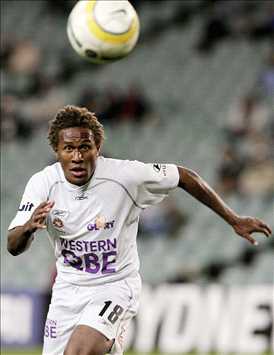 -
Henry Fa'arodo
Henry Fa'arodo has done a fair bit of travelling throughout his career, his football having taken him to New Zealand and Australia, where his most notable stint was with the Perth Glory in the A-League. He's the man Hekari will look to for goals and he's netted in both of his side's O-League game thus far this season.

Comment
"Little is known and less is expected of Hekari United outside Papua New Guinea, but this side has been quietly assembling a squad of significant talent from throughout the Pacific islands."
Ewan Macdonald, Chief Editor Goal.com International