"It was something I expected," said Seol Ki-hyeon after learning that his name was not among the 30 read out by South Korea coach Huh Jung-moo in Seoul last Friday. Seven of the thirty will never make it to South Africa and will learn their fate later this month. Seol has longer to come to terms with his absence.
If he expected it then most fans in his homeland felt the same. It is still a sad moment for the popular player. At the age of 31, Seol's World Cup career is over but it is one that he can look back on with some pride though maybe he will wonder what might have been.
It is ironic that The Sniper came back to play in South Korea for the first time earlier this year in order to get some regular playing time ahead of the World Cup (though the player claims that this is not the only reason) has yet to make his debut for the Pohang Steelers. A knee injury that didn't seem so serious at first has kept him out of action for four months and now keeps him out of South Africa.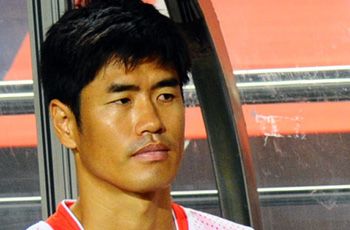 The Sniper
Seol was an Asian pioneer, playing his trade in Europe when the likes of Keisuke Honda and Park Chu-young were still at school. It took guts for the versatile forward, another product of the Gangwon Province football conveyor belt, to move to Belgium and Royal Antwerp at the age of 21 with no professional experience under his belt.
A great first season in the city at the centre of the world's diamond trade persuaded Belgian aristocrats Anderlecht that this was an eastern jewel that would look good in their outfit. He moved to Brussels in 2001, became the first Korean to play in the UEFA Champions League and by the time the 2002 World Cup came along, Seol was a regular.
He cemented his status during the global tournament in East Asia, scoring the vital equalizing goal against Italy in the second round that paved the way for Asia's best World Cup result since 1966. It wasn't the smoothest of strikes on a sticky Daejeon night but it will never be forgotten. By the end of a fantastic run to the semi-final, Seol had, the admittedly ambivalent, accolade of being the Most Tackled Player in the whole competition.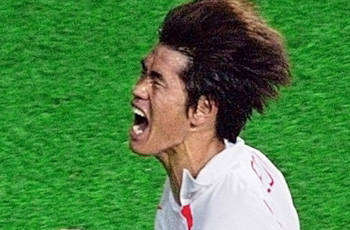 Celebrating That Goal
Such challenges spurred him on to seek greater ones of his own and as more and more compatriots joined him out west, Seol was keen on a move to the Premier League. Rumours came and went but in 2004, he moved to Wolverhampton Wanderers.
The Black Country outfit had just been relegated out of the top flight but hopes were high of a swift return under Glenn Hoddle. Seol did enough to show that he had the talent to shine on a big stage though he faded somewhat during his second season.
This has perhaps been a feature of Seol's career and a major factor in the player not being seen in the A-List of European Asians – though his early arrival out west didn't help. The forward's tendency to start seasons well only to lose form as Christmas approached cost him moves to bigger clubs. On the face of it, he had everything necessary to succeed - versatility in attack, an ability to play wide or in the middle and strength in the air.
That was evident at Reading. After the 2006 World Cup, in which Seol created Korea's equaliser against France for Park Ji-sung, the move to the Premier League finally arrived. Just like their new signing, Reading were newly promoted and hungry.
Both started well. Seol shone in a thrilling come-from-behind 3-2 win over Middlesbrough on the opening day. He went from strength to strength. A goal against Sheffield United was quickly followed by a spectacular winner at West Ham and a header against Charlton.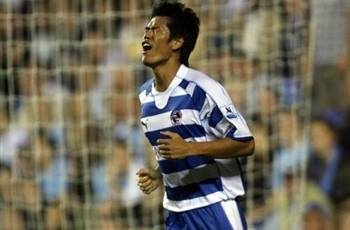 Reading - A Great First Chapter
That was as good as it got as injury and loss of form meant that Seol's star was never as high again. He started to become unsettled in Berkshire and in 2007 ended up in London with Fulham. It never quite worked at Craven Cottage and Seol never manage to convince either Lawrie Sanchez or Roy Hodgson that he could cut it in the capital.
Seol did the hard part in the Premier League - he made a name for himself but he never found the consistency to stay in the team, stay among the goals and stay in the headlines.
Now he is back in Korea and out of the World Cup for the first time since 1998. His international career isn't necessarily over but he won't be seen in the red shirt of the Asian Tigers on the global stage again.
He will be fondly remembered for his World Cup and his European exploits and while he still has time to make a significant impact in the K-League and Asia, there is still a sense that Seol Ki-hyeon's career could have been even better.
John Duerden
Asia Editor
johnduerden@goal.com