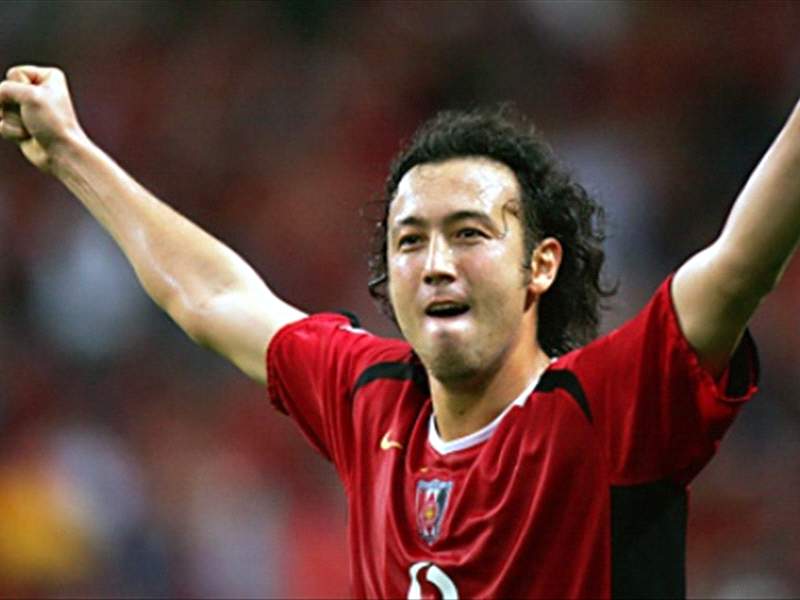 There were six long seconds, an eternity in football, from Yuto Abe's clearing on the line and Ryuji Bando randomly slotting the ball between Ryota Tsuzuki's legs, marking the fifth defeat (now it is six) in a row for
Urawa Reds
- a nightmare run that has seen the team slip into seventh and
piled the pressure on German coach Volker Finke
.
Those six seconds crystallize the moment of crisis, especially if put next to what happened a few weeks ago when the same defenders clashed with Nagoya Grampus forwards.
In that instance, three or four Reds' defender ganged up on Joshua Kennedy, who did not even touch the ball, while Keiji Tamada was left free to score.
The whole situation borders on the ridiculous when one recalls how some of the players involved in the two defensive masterpieces described above, back in January were stomping their feet for more money, as if they were in the category of Zlatan Ibrahimovic or Cristiano Ronaldo.
It was Keisuke Tsuboi, in particular who yelled at the reporters how Urawa Reds' offer for his new contract was "pathetic," and it is emblematic, because it shows how over the recent years, not only Urawa Reds fans, but now even their players have come to think they are what actually they're not: a big club.
Sure, there are big things about Reds. To begin with, their imposing fandom, with a regularly packed Saitama 2002 stadium, and hordes of traveling supporters.
There is also a huge amount of money circulating within and around the club. The total of the salaries remitted to the player is the highest in Japan, and Naohiro Takahara (three goals in 20 games in the league for him so far in 2009) is the biggest earner in the league.
But looking back at history, there is very little to justify the alleged "eternal grandeur" of the club. Urawa Reds, powered in particular by the Brazilian striker Washington, enjoyed a spell between 2005 and 2007, when they won a League title, two Emperors' Cups and an Asian Champions League.
Before that they had clinched one League Cup (2003) and won a stage of the J.league Championship in 2004, when it was still divided in two phases.
Unfortunately for them, in that instance they lost the title in a final that culminated in a penalty kicks contest, where Yokohama F Marinos were better. Urawa's hands were empty in 2008, and the same result is likely in 2009 as well.
I am not saying that Urawa Reds are not a good club. Actually, together with their arch-rivals Gamba Osaka (another late bloomer…), they have contributed to the recent growth of Japanese soccer.
And it also seems that Reds now are piloted by a rather capable man, who not only capitalizes on his few real "super-star" players such as Tulio and Abe, but also has the guts to launch skilled youngsters such as Genki Haraguchi (born in 1991) and Naoki Yamada (a year older).
And as I think Volker Finke understands football, I am sure he is jotting down notes about what doesn't work, and next season he'll get rid of his inefficient players and build a seriously competitive team, that might seriously aim for its… yes, its second J.League title.
All this can happen if the team, the fans and the media do not fall into a status of collective hysteria. As a "big club," Urawa Reds' season is so far disappointing: they have been eliminated from the Nabisco Cup, cut off from the title race and they are struggling to secure a Champions League berth.
All is not lost however: there are still chances to finish in the top three, the Emperors' Cup hasn't started yet, and -as said- we are beginning to get a clear idea of which players are worth 'superstar' status (and contracts) and which ones are not.
Urawa Reds new campaign to get rid of their unsold replica uniforms (that you can find on sale in any soccer store in Japan…) says
UNITY
.
A more constructive one-word slogan could have been
HUMILITY
.
Cesare Polenghi