---
COMMENT
---
That Paris Saint-Germain's summer transfer campaign was a failure was emphatically proven in the first five months of the season. Under the stewardship of new head coach Unai Emery, the Parc des Princes club find themselves in the virtually unthinkable depths of third in Ligue 1 and faced with the distinct possibility of a last-16 exit in the Champions League, having been paired with Barcelona.
Is Danilo Madrid's worst ever buy?
But while the Spaniard continues to be a high-profile punching bag for the media, despite a good start to 2017, it is sporting director Patrick Kluivert who has thus far flopped most spectacularly this season. PSG's ill-judged move for Jese, signed for €30 million from Real Madrid, is emblematic of where the club failed in the summer.
The 23-year-old Spain international was added for his versatility across the forward line, and in particular to act as Edinson Cavani's backup in the centre-forward role. Never mind that the diminutive attacker was clearly unsuited to that task, he has also struggled to impress in his more favoured positions out wide.
Indeed, it seems that PSG signed him with the ill-founded belief that he could live up to the hype that once saw him tipped as the next Cristiano Ronaldo – comparisons that now appear ludicrous.
"I like a lot of players; the Brazilian Ronaldo, Ronaldinho, but my favourite is Cristiano Ronaldo. I like being compared to him," he told Marca in 2013. "I love his drive. He never gets tired of scoring goals. He always wants more."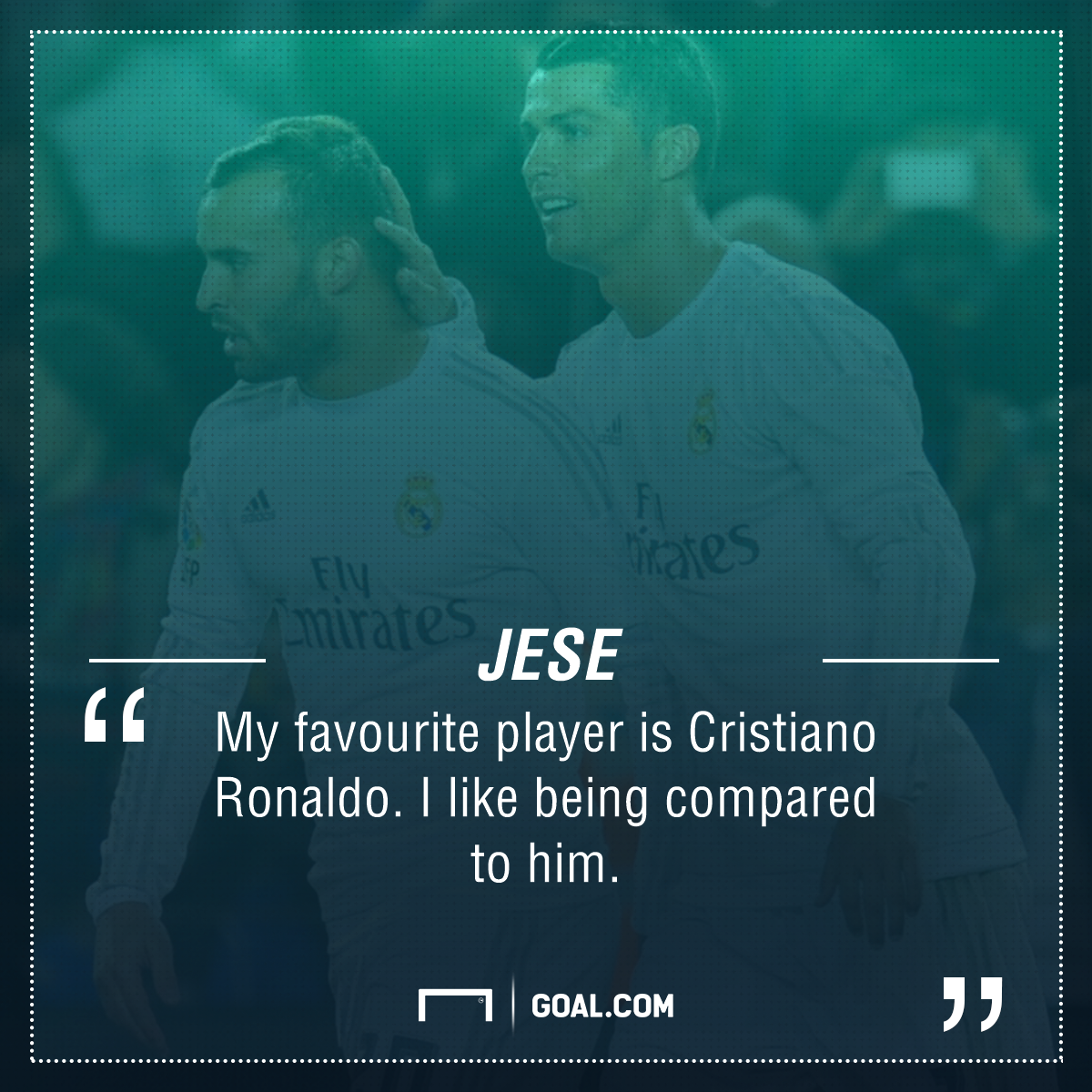 But while Ronaldo has always managed to find the resources to achieve more, Jese's career is already accelerating in a downward spiral, not aided by a serious knee injury sustained in a Champions League match against Schalke in 2014 – a blow from which he has never really recovered.
He has managed only 368 minutes of football so far this season, has started only two matches and has yet to play more than an hour of any league game.
Where he managed six goals and eight assists in 38 outings with Real last term, he has only two paltry strikes to show for his time in Paris. His first was a penalty in the final minute of a routine league win against Nantes, his other put PSG 3-0 up on Lille in the Coupe de la Ligue. Neither was remotely decisive and he has not even made the bench in any of PSG's matches since the winter break.
Rooney's United career in doubt
Jese's plight has been strangely overshadowed by that of Hatem Ben Arfa, who arrived on a free transfer from Nice. The France international might not have arrived with the same price tag, but his back story made the prospect of him failing to shine a more appealing narrative to the local audience, and so the former Newcastle man's toils have been disproportionately highlighted in comparison to those of his attacking cohort.
Indeed, Ben Arfa has inadvertently acted as a shield to Jese from much of the media attention that he has been due, but already the ex-Spain Under-21 star's time in France is set to end.
Jese is close to moving to Premier League strugglers Middlesbrough on loan, as confirmed by the English side's manager. "Jese is a player I have worked with. I know how good he is," said Aitor Karanka, formerly an assistant coach at Real Madrid. "His next move is important. I hope we can convince him."
PSG's gamble has spectacularly failed, leaving Real Madrid the great winners in what has been an embarrassing episode for a player once touted as one of the great hopes of Spanish football and a club that appears to have lost its way as it attempts to win its dream Champions League title.
As for Jese himself, it is a massive fall from grace as he now prepares for the prospect of a relegation dogfight with a Middlesbrough team just four points above the Premier League dropzone.