---

COMMENT
---
While Real Madrid may not be paying too close attention to events at the Estadio Atanasio Girardot on Wednesday evening, their potential rivals in the Club World Cup may soon be apparent. But the clash between Atletico Nacional and Independiente del Valle serves to demonstrate the chasm in financial firepower between Europe and South America's finest.
The Colombian and Ecuadorian sides are finely poised for the second leg of the Copa Libertadores final. A late strike from Arturo Mina cancelled out Orlando Berrio's opener, leaving the two teams deadlocked at 1-1 after the opening clash in Quito.
Medellin's Nacional start as favourites to win their first Libertadores title since 1989, although nobody will be taking 2016's surprise package Independiente for granted. The prize for the winner will be a trip to Japan for the end-of-year extravaganza, where the likes of Cristiano Ronaldo, Gareth Bale and Luka Modric lie in wait.
The chances of either team of overcoming the Spanish giants, however, look remote. Incredibly, the valuation of their entire squads combined comes in at less than Sergio Ramos alone in the Blancos line-up.
According to the figures compiled by
Transfer Market
, Atletico Nacional's squad is worth a total of €19.2 million. Their final rivals hold an almost identical value, at €18.9m. Ramos, meanwhile, far from the most valuable player on the Madrid roster, is rated at a whopping €40m.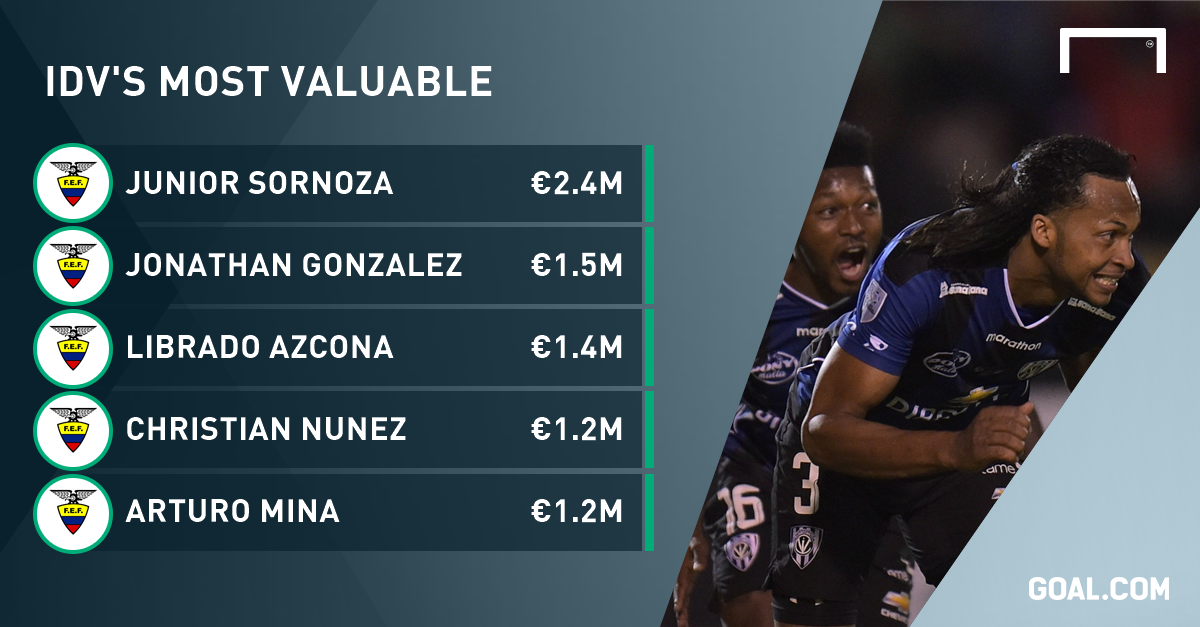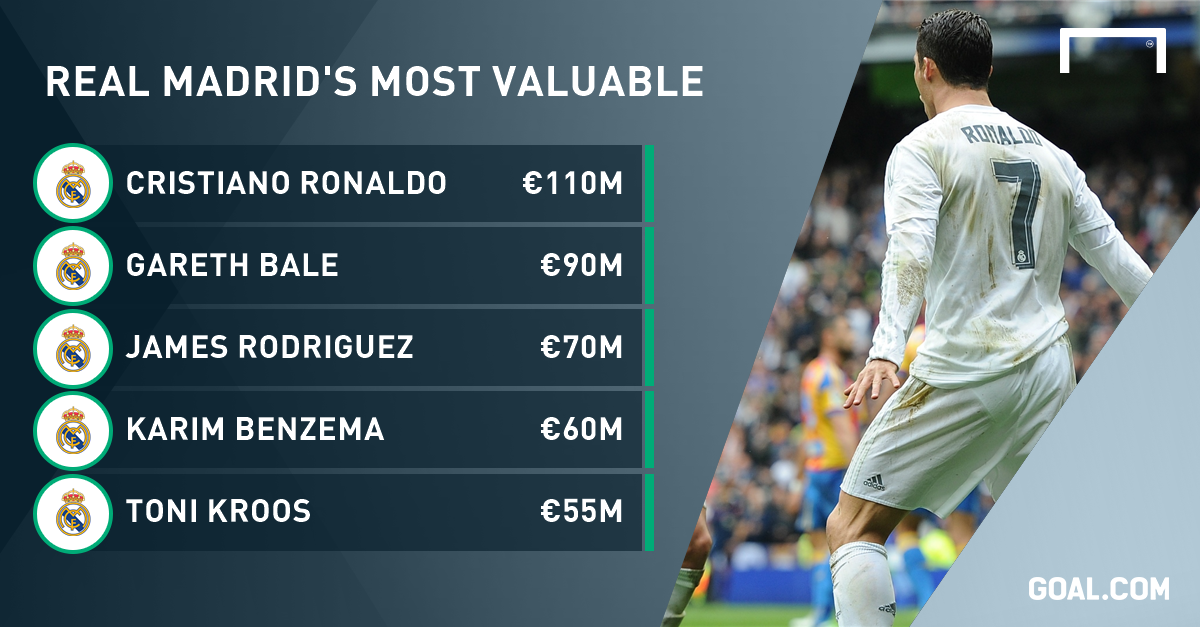 The entire value of the Blancos' first team comes in at €783m, almost 20 times their two potential Club World Cup adversaries put together.
Independiente del Valle's 22-year-old Ecuador international Junior Sornoza is their most valuable player, with a price tag of €2.4m. Sebastian Perez, meanwhile, leads the way for Nacional at €1.15m, while young star Marlos Moreno will surely prove he is worth far more than his €650,000 valuation as Manchester City complete a move for the promising forward.
For Real Madrid, Cristiano Ronaldo unsurprisingly tops the list with a valuation of €110m. The Portugal star's €94m transfer fee back in 2009 is also the second-highest in club history, behind Gareth Bale's €101m move from Tottenham.
In South America those figures are pure fantasy: Macnelly Torres is Atletico Nacional's record signing, the product of a €2.2m move from San Luis; while the most Independiente del Valle have ever spent on a player is €600,000, for ex-River Plate man Juan Cazares.
No matter who wins on Wednesday, it is clear that European clubs hold an overwhelming advantage on and off the pitch due to their spending capacity. But the balance sheet does not decide everything, and both Atletico Nacional and Independiente del Valle would revel in the David vs Goliath clash that potentially awaits in Japan this December.