---

PROFILE
---
Belgium is a nation that has become accustomed to creating great football talents. After Nii Lamptey (16 and six days old), Romelu Lukaku (16 and 11 days) and Celestine Babayaro (16 and 72 days), it was Youri Tielemans (16 and 83 days) who played his first minutes in the Anderlecht senior side on Jul 28, 2013 in a 3-2 loss against Lokeren.
Sixty-five days later he was called up to the national side and would become the youngest Belgian in history to play in the Champions League, the third youngest in total. It is no surprise that in 2016 the polyvalent midfielder has become a player coveted by the biggest European sides. It seems that everyone wants to convince him to join their ranks next summer. Juventus, PSG and Atletico Madrid have already made enquires.
The winner of the Goal 50 Under-18 2015 is a pure product of Belgium, who have regained their status thanks to its willingness to push players like Lukaku, Marouane Fellaini, Vincent Kompany, Christian Benteke, Jan Vertonghen and Axel Witsel to the front of the stage.
Youri Tielemans has emerged from the 'Purple Talents' program established by Anderlecht for the last decade. It has been designed to enable young Belgian players understand the stresses of top-level football. In a nutshell, it is intended to help young players in their lives off the field to make it easier on it.

"The main driver of the Purple Talents is the school. There, a failure is a failure," Jean-François Lenvain, the founder of the project, says on the club's official website. "In football, 10 people will see the same game and will have a different analysis, which can blind a player."
It was an important environment for Tielemans. Still aged under 17 and in the first team of Anderlecht, he was able to play throughout the middle of the pitch without having to experience a period of transition. "Youri had some difficult periods," Christophe Henrotay, his agent, explained.

"People his age have free time, but not him. He was still very young when he was charged with the realities of being an adult. He's been a Belgium international since he was very young and has trained with the first team. Alongside this, he had to continue his studies because it was important for his family. After training he had a teacher in place to assist him and help catch up with what he had missed. I'll let you imagine the work that builds up over a two-week international break."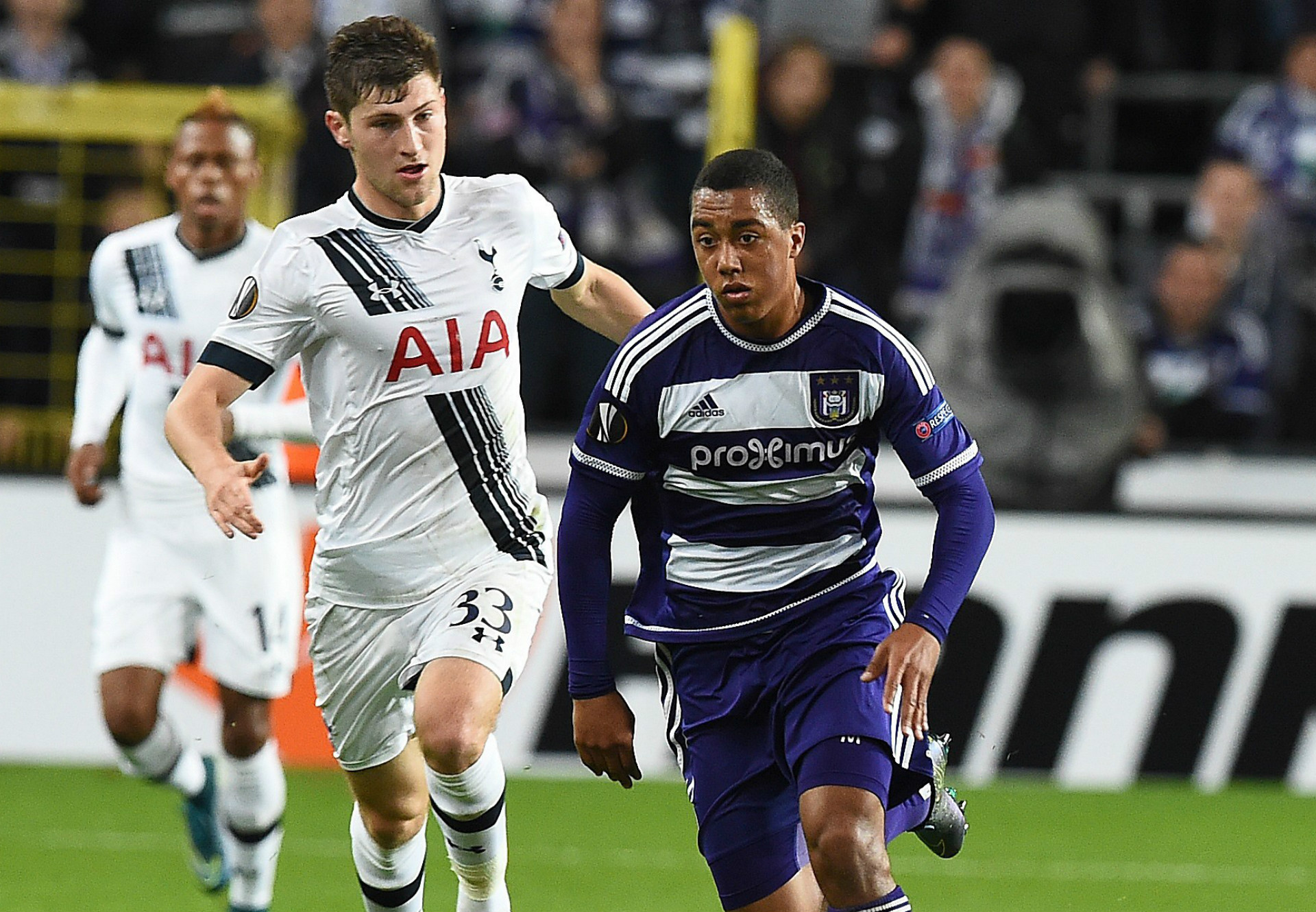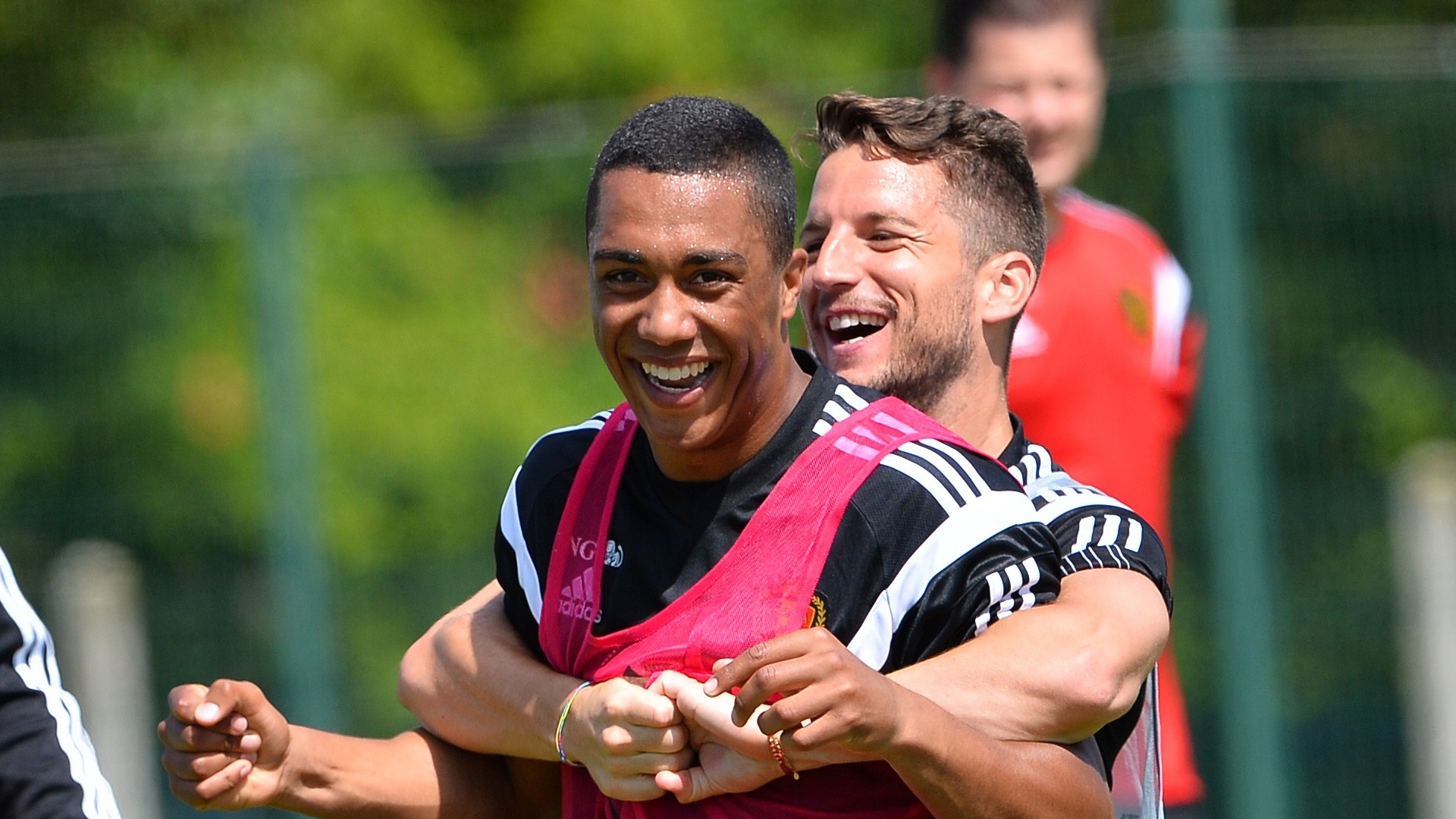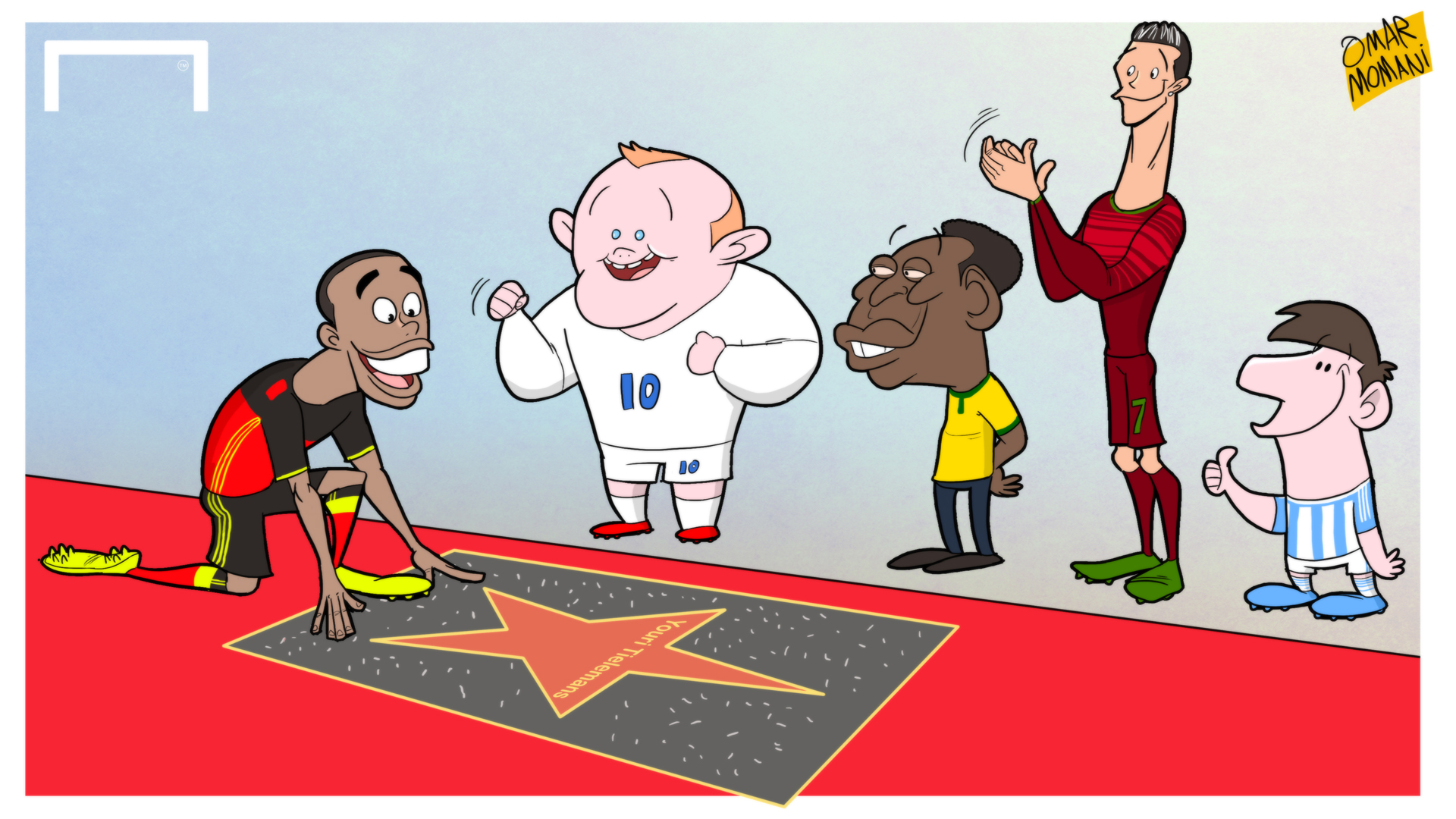 ---
REVEALED | THE 50 BEST WONDERKIDS IN THE WORLD
---
Coming from a family that practiced judo, Tielemans has learned the respect and calm that is necessitated in combat sports. "I would make a parallel with Thibaut Courtois, whose family played volleyball," Henrotay continued. "It's about having more strings to your bow, which can help in football.
Fabrice N'Sakala, who has been at the club since 2013, is something of a 'big brother' to the young man. The left-back remembers the first steps that Tielemans made at training, where his personality was already clear. "We already spoke about him before he came to train with us," the former Troyes man said. "We said that despite his age, he was mature in his play. He was a little timid at that point, but he had a daring streak.
Since then, the two men have roomed during away matches. "We have a good time together," N'Sakala laughed. "At training, he loves to tie my shoelaces so that I arrive late. I get my revenge when I beat him at Fifa. He gets angry when I do that."
On the games console, the midfielder already has his favourite teams: "He goes for Juventus often and Manchester City a little bit, too."
Since his first steps at Anderlecht aged five, Tielemans has always been educated to improve technically. Belgium today is a leader in this domain. "Obviously when he came into the first team, he was a little small at the start, but he had personality and was always very positive," Henrotay said.

"He is 18, so there are highs and lows, but the foundation is there. He has a capacity to organise and to see the play. He's a No.8 who can dictate the flow of the game and who has a shot that allows him to score some great goals. He has everything a modern midfielder should have."
N'Sakala confirms this view: "He's complete... he can play long or short, has great shooting technique. I speak to him a lot and I have told him that it is hardest to confirm your talents. If he continues like he is today, he can go really far."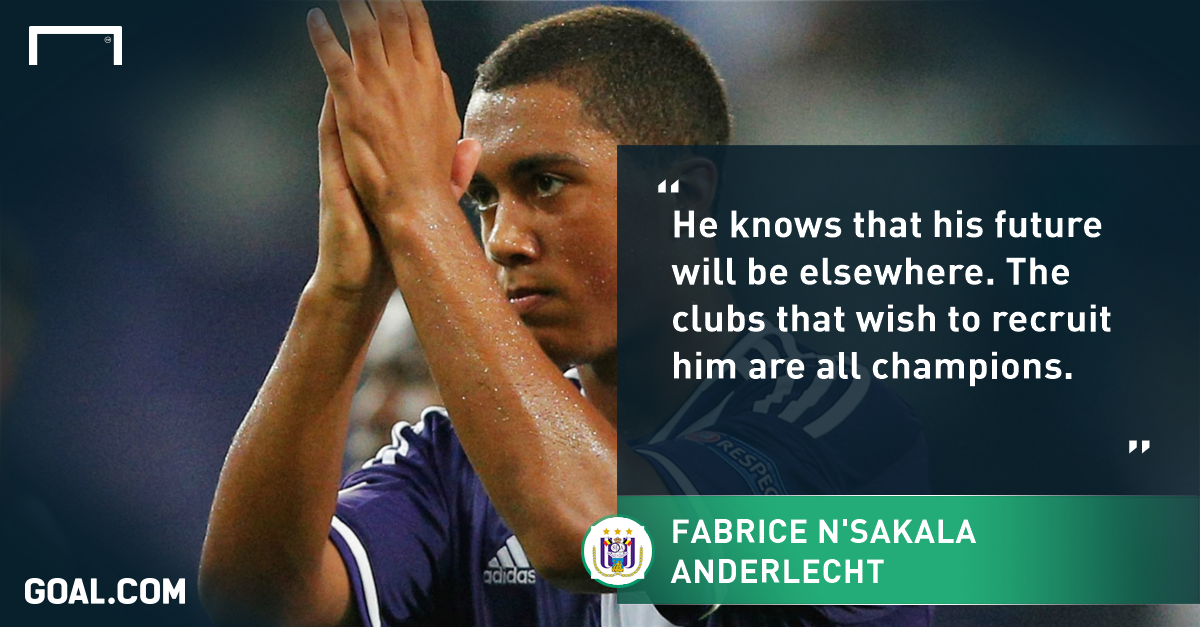 After 15 years spent at Anderlecht, Tielemans seems ready to turn the page to the next stage of his life. But the midfielder wishes to do this in an intelligent manner. "He has his head on his shoulders," explains Henrotay. "He does not want to betray the confidence of the club. It's been all his life. He's been well supported and he knows where he wants to go.
Now at 18, the Belgian is set on the direction his career will take. But not yet the club. "It's important that his career plan is carefully constructed," his agent said. "One of the things that can determine his future choices is the discussion with the coach. We'll analyse his choices at the end of the season." He seems ready to take the plunge in any case.
"He's very aware of things," N'Sakala affirmed. "He knows that his future will be elsewhere. The clubs that wish to recruit him are all champions. It's a mentality that he must adopt. I don't stop telling him that.
While we wait to know where the youngster's next adventure lies, could the midfielder play Euro 2016 in France next summer? "He has the capacity to do so," Henrotay confirmed. "He plays anyway, but he is aware of the effects it has on the national team.

"At the end of the season he will be ready to take up a new challenge at another club. This will be part of the formula that allows him to take his place in the national side."
Whichever club he joins, Tielemans is destined to spread his wings and shine for many years to come.