---

COMMENT
---
It seems unthinkable now. Long before Neymar moved to Barcelona in 2013, he spent time on trial at Real Madrid as a 13-year-old. The Brazilian forward's future was always destined to be in Spain, but his destination back then looked like the Santiago Bernabeu.
Neymar was a talented teenager at Santos when his idol Robinho moved to Madrid from the Brazilian club in 2005. And agent Wagner Ribeiro, who was delighted with that transfer, thought he could do an even better deal by taking the youngster along as well.
Back then, Robinho was being described as "the next Pele" and he was signed by Real as a certain Lionel Messi was beginning to feature for Barcelona's first team. As far as Madrid was concerned, though, the club had bought the best player in the world — and a future football star.
It didn't quite work out that way, as Messi went on to become the game's greatest player and Robinho faded into insignificance. What will upset Madrid even more, however, is that Los Blancos missed the chance to sign the player now considered to be the natural heir to the Argentine attacker.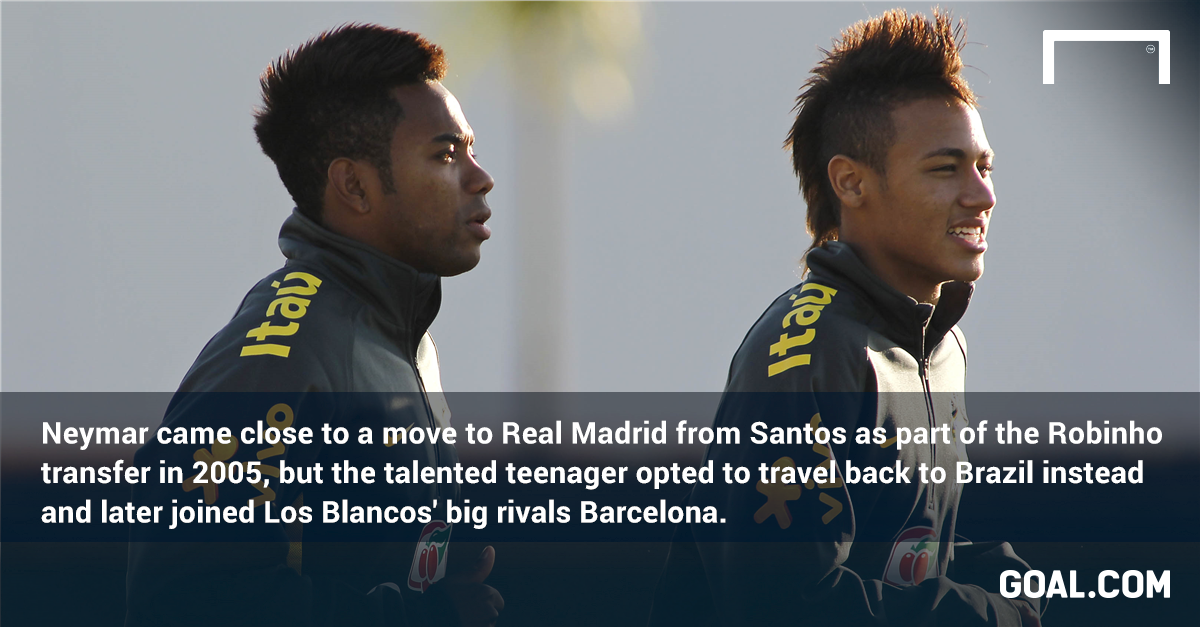 Neymar spent 19 days in Madrid, attended home games at the Bernabeu and had his picture taken with the likes of Ronaldo, Roberto Carlos and Zinedine Zidane. The star-struck teenager was living a dream.
"It seems the Real Madrid dream is a reality," a 13-year-old Neymar told ESPN Brazil in 2005. "I went to the game against Deportivo La Coruna. It was 4-0. I was in the VIP box, just below the president [Florentino Perez]."
Madrid liked what it saw. Neymar netted 27 goals for the youth team in his short trial, impressing fellow players and coaches alike. Real was keen to tie up a deal as soon as possible.
"We were invited to come over and look at the facilities," the player's father told ESPN. "We had a car available to travel to the training sessions. Neymar met all of the players, took part in the training sessions — the doors were completely open."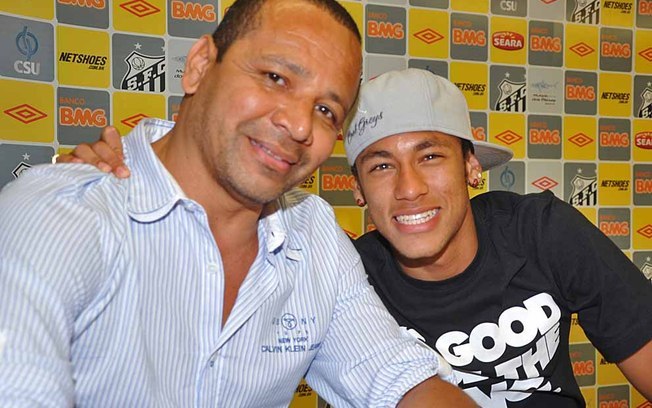 ---
FULL STORY |
Real Madrid would be a risk for Neymar - father
---
But Neymar had his doubts. The youngster wondered what would happen if he struggled to make an impact. Would he be shipped off to a smaller side? He also missed his friends in Brazil and the player's parents let their son decide what he wanted.
So in the end, the 13-year-old went back to his homeland. Madrid and Santos, via Ribeiro, vowed to keep in touch. But when the forward began to make an impact in Brazil following his debut in 2009, it soon became clear that there would be a number of other clubs keen to take him to Europe.
Barcelona, of course, was among them, along with Madrid and several more of Europe's elite teams: Chelsea, Manchester City and Bayern Munich.
"Five clubs all want to pay the release clause for Neymar," Santos president Luis de Oliveira said in 2011. And he added: "The decision is solely in the hands of the player."
By then, Barca was the dominant force in Spain, Europe and the world. In 2009, Pep Guardiola led the Catalan club to all six titles in a year, including the Club World Cup. And two years later, the Blaugrana retained that trophy by beating Santos — and Neymar — in a one-sided final later described by Guardiola as "the best in my time at Barca" in a conversation with friend and journalist Marti Perarnau.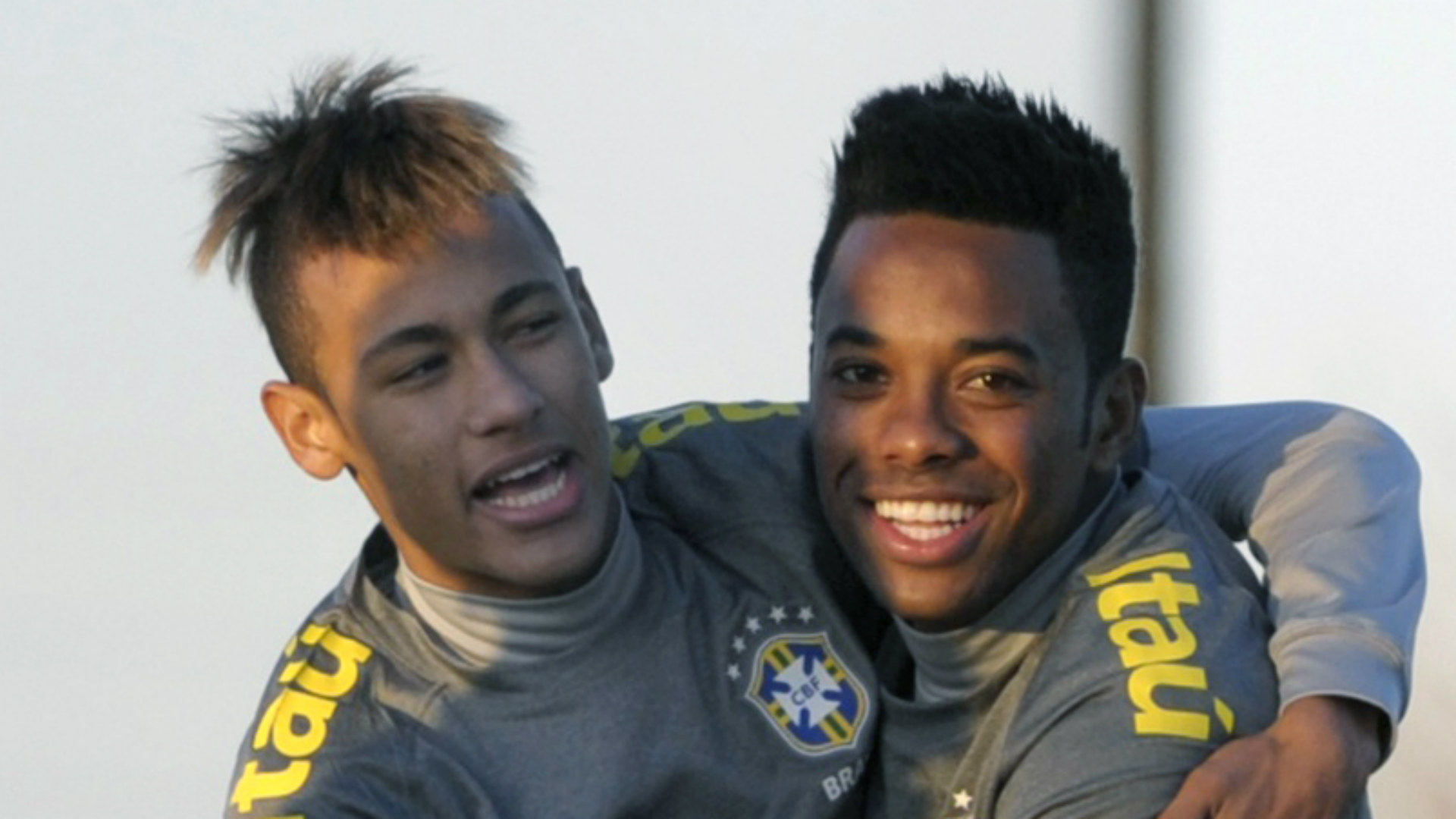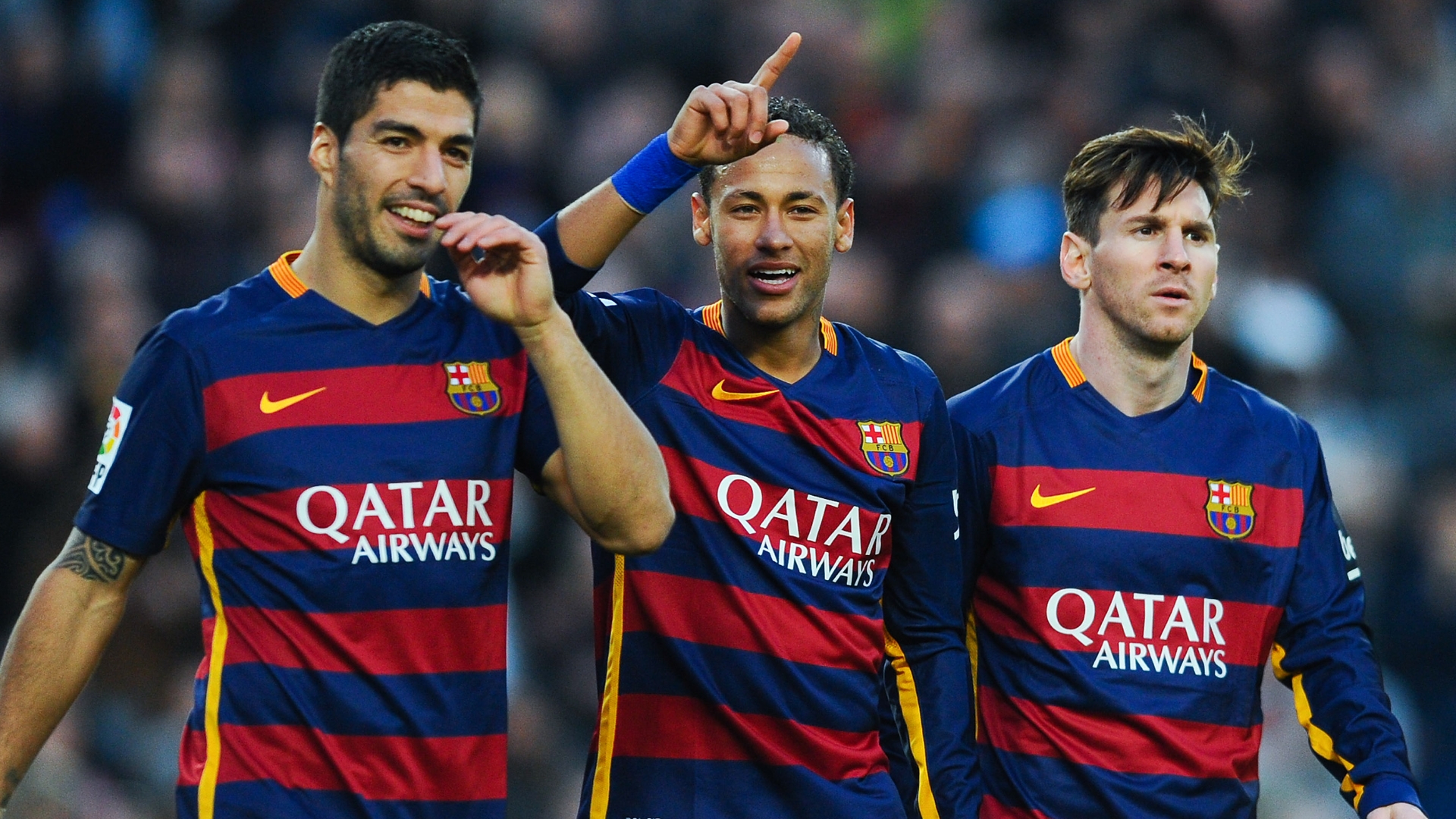 Guardiola believed the team went downhill after that 4-0 win, but the game also convinced Neymar of where his future would lie. "Who does not admire Barcelona?" he said ahead of the final. And he also added: "Messi is a guy who has already made history and will achieve a lot more yet. I am just starting out and I have a lot to do to get to his level."
It later emerged that Barca had already paid money to the player's parents as then-president Sandro Rosell sought to tie up a move and Madrid missed out despite the wishes of Ribeiro — who was no longer representing the player.
"You never paid for the boy to play," the agent said earlier this year in an open letter to the forward's father. "You decided to listen to his juvenile desire to go back to Brazil instead of playing for Real Madrid."
So having missed out on the Club World Cup in 2011 and again as Madrid claimed the trophy in 2014 following his decision to sign for Barca, Neymar has another opportunity to claim the title this time around. And with the 23-year-old now looking like the next Ballon d'Or winner after Messi and Cristiano Ronaldo, Real's loss is very much Barca's gain.