With nearly 150 million followers across Facebook and Twitter, Cristiano Ronaldo isn't just the most popular footballer in the world – he can claim to be the second-most popular person on the planet full stop. Only pop star Katy Perry sits ahead of him in the social media standings and the next footballer, Lionel Messi, lags over 60 million fans behind.
You'd think such a huge fanbase indicates that Ronaldo provides the excitement to match his reputation. After all, the Real Madrid forward's goalscoring record over the last seven years is unrivalled, and he is the beating heart of his club and country's attacks.
But when it came to playing for Portugal in Euro 2016 qualification, the statistics suggest Ronaldo isn't able to entertain neutrals the same way he does in La Liga fixtures. In fact, focusing their gameplan around the No.7 has made them one-dimensional and dull.
Portugal languish in 47th place out of 53 nations in Goal's Thrill List – a ranking of European national sides powered by Opta which calculates the excitement of teams using a shot-based algorithm.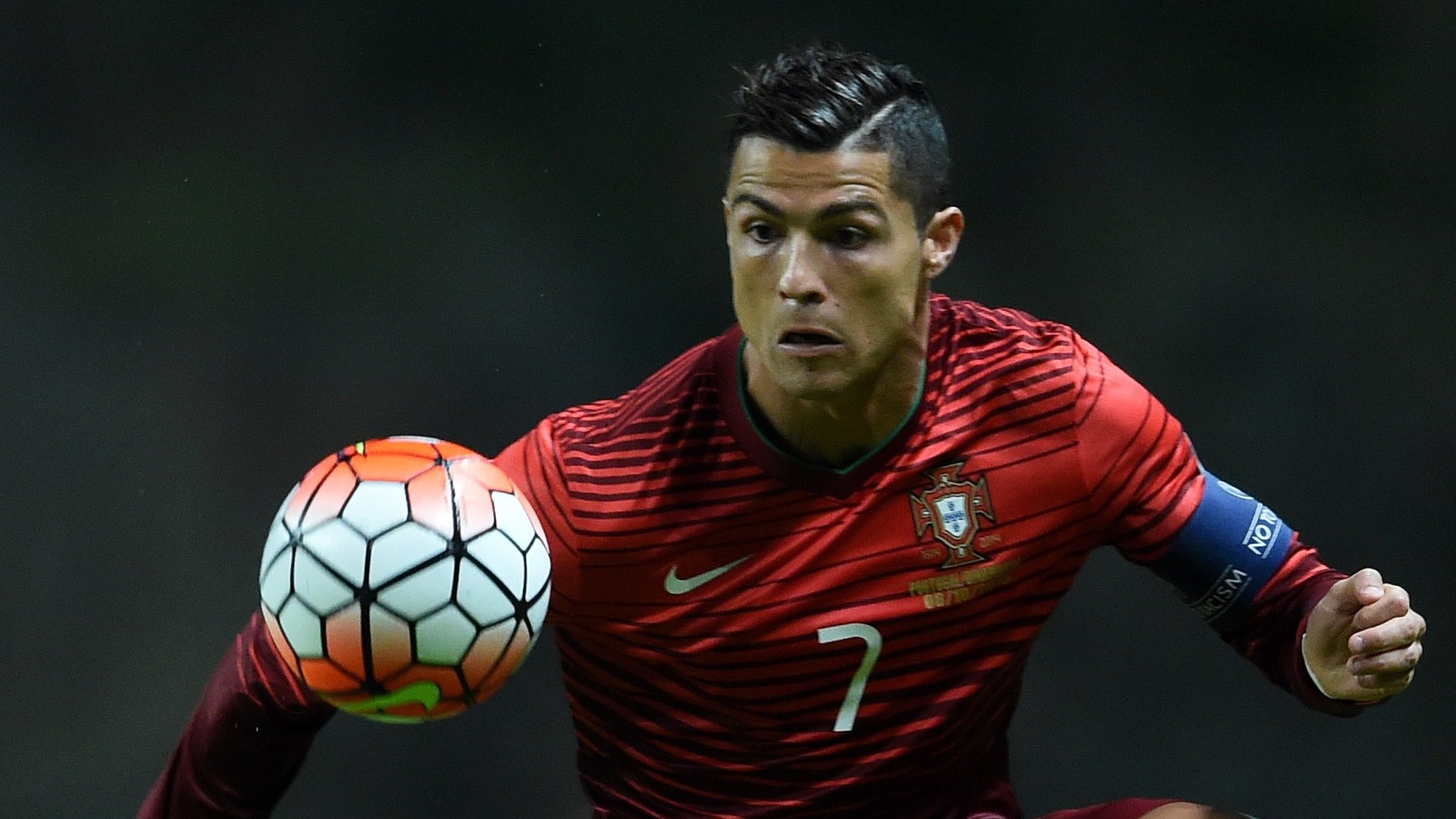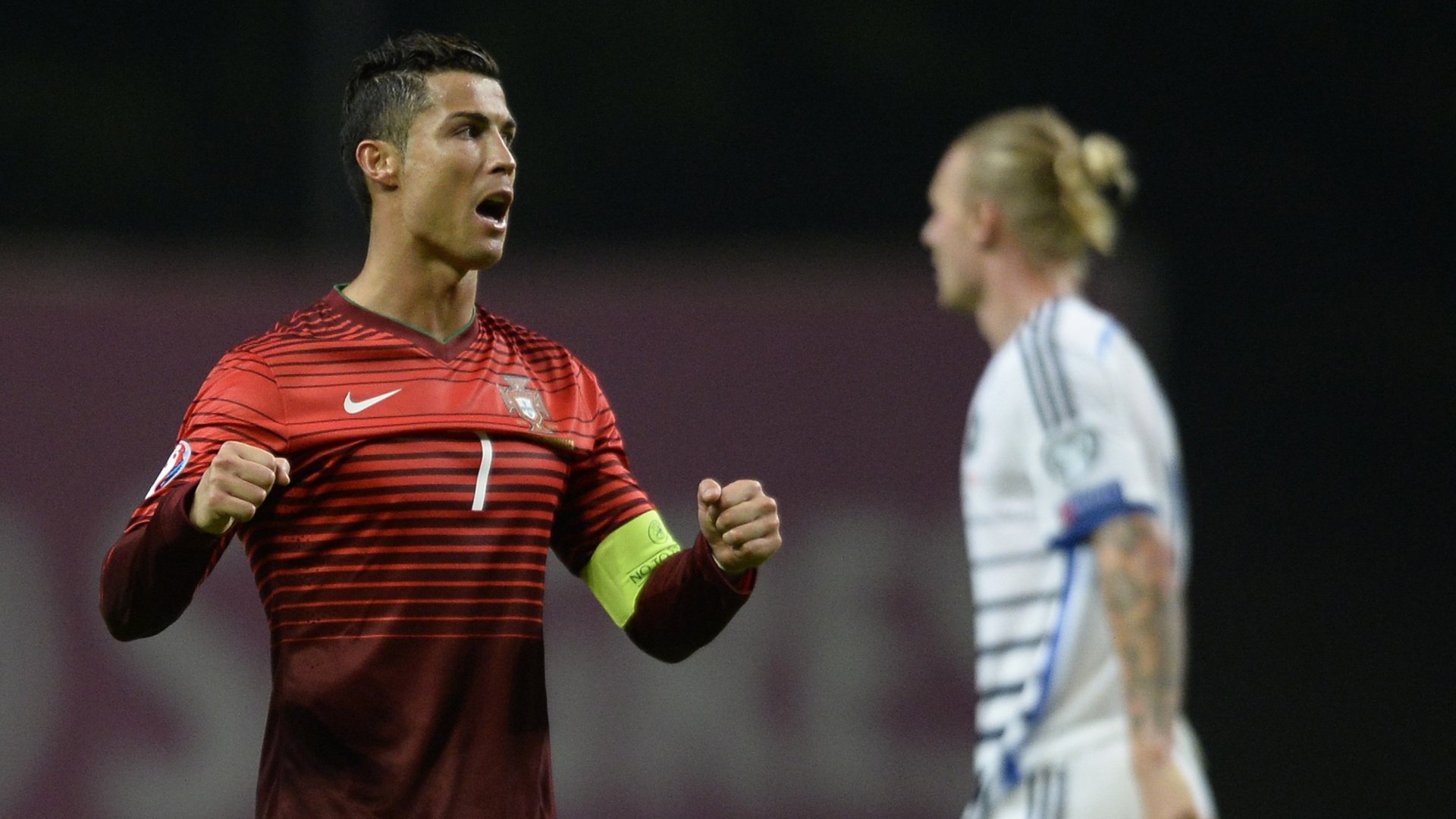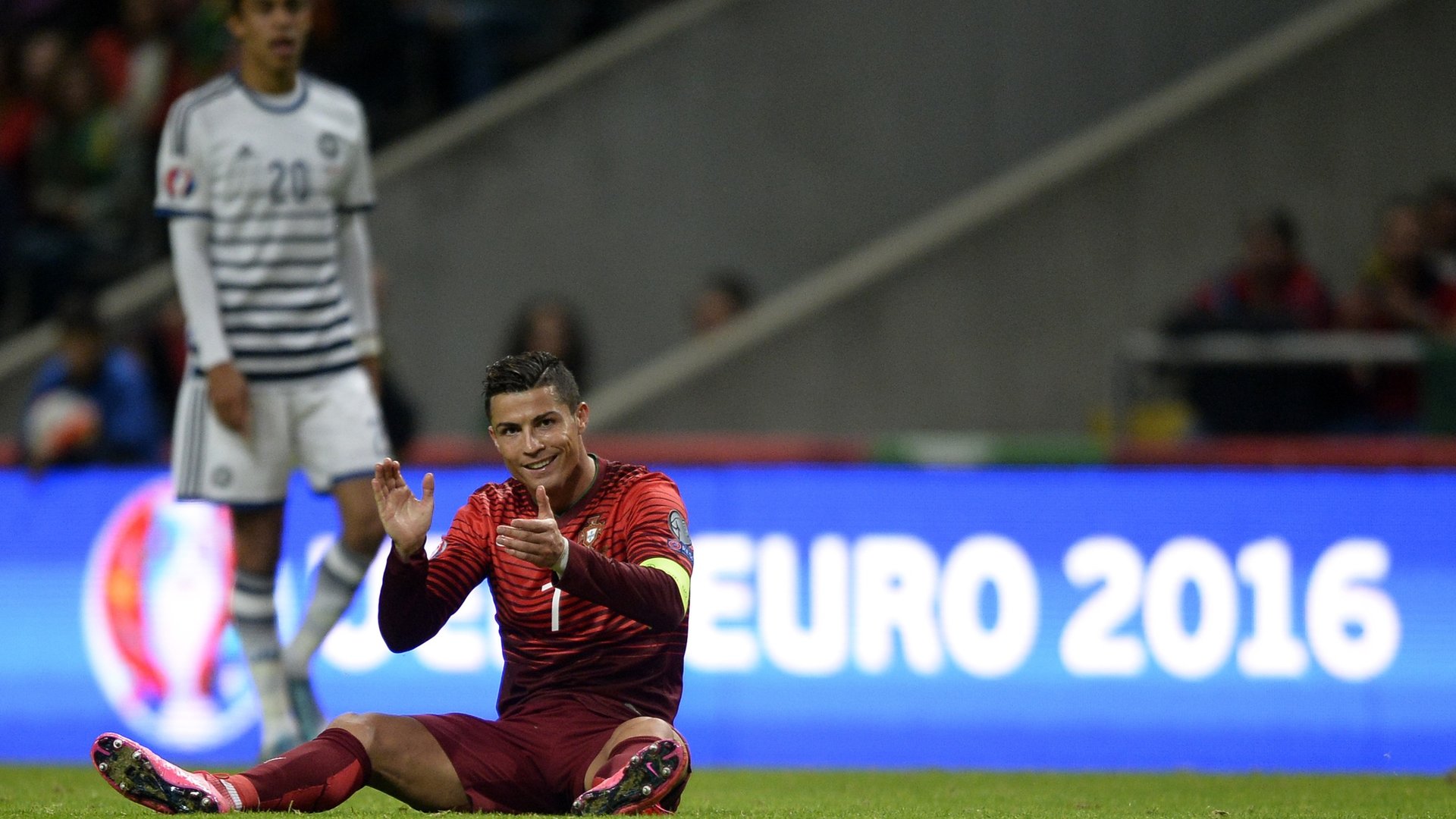 Only four teams going to the Euros – Ukraine, Albania, Wales and Romania – were more boring during qualification, according to the Thrill List, and none of those are expected to challenge for the trophy. Just getting out of the group stage will be a terrific achievement for the quartet, two of whom have never qualified for the finals before.
In sharp contrast, Portugal have reached at least the semi-finals in three of the last four European Championships and are seeded in pot one for Saturday's draw in Paris. That status as one of the favourites belies their sleep-inducing efforts to reach their ninth major tournament in a row.
Ronaldo missed the first qualifier last year, in which a shock defeat to Albania cost head coach Paulo Bento his job. His replacement, Fernando Santos, then selected the Ballon d'Or holder in every competitive game until the final one, when Portugal had already sealed a spot at Euro 2016.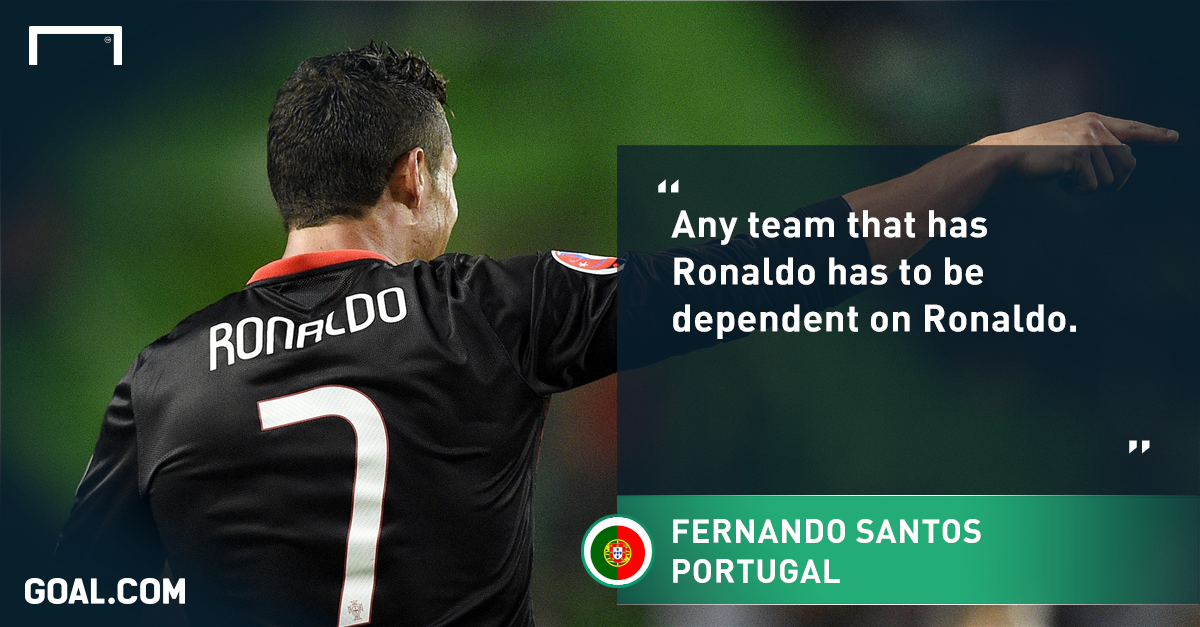 All seven victories after their initial stumble were won by just the one goal, highlighting just how cautious the Seleccao were. Portugal had 95 shots in their eight Group I games – compare that meagre figure to world champions Germany, who registered nearly double (181) in their 10 qualifiers.
Some of the profligacy on show elsewhere demonstrated why Portugal struggle – Nani took 18 shots to get a single goal, and fellow forward Danny failed to score with all 10 of his efforts. Without their skipper Ronaldo, Santos' side tended to look rudderless – as demonstrated by their friendly defeats to Euro 2016 rivals Russia and African minnows Cape Verde Islands, neither of which he was present for.
"Cristiano always wants more," Seleccao veteran Ricardo Carvalho said of his superstar team-mate on Monday. However, that selfish streak that runs through Ronaldo – and most of the best goalscorers in history – has a tendency to make Portugal predictable. The Monaco centre-back, capped 83 times by the Iberians, added ominously: "We expect a lot from him at Euro 2016."

Expectation certainly isn't a stranger to an idol of hundreds of millions, but World Cup 2014's group exit suggested that the two-time Champions League winner is shouldering too much pressure alongside mediocre team-mates. "Any team that has Ronaldo has to be dependent on Ronaldo," coach Fernando Santos said in defence of his tactics in June. But whereas Madrid usually have a Plan B – Karim Benzema or Gareth Bale – Portugal would be lost without him.
Nobody disputes that Ronaldo is desperate to win the Euros – the former Manchester United man said himself last month that "to win a major title with the national team would be the culmination of my career". Desire doesn't win titles alone, though, and Ronaldo instead could find himself stranded on the border of two great Portuguese generations and never at the core of one. France will certainly come too soon for most of the Under-21s who conquered Europe earlier this year.
Worryingly for Portugal and Ronaldo, a one-man team has never won the European Championship. Michel Platini scored a phenomenal nine goals in five games for France as they triumphed at Euro '84, but he was part of a legendary midfield that included Bleus greats Jean Tigana and Alain Giresse. Ronaldo will have to up his game to have any hope of making history - his shot conversion rate of 23 per cent in qualification was well below Robert Lewandowski's 38%, and the Poland striker is facing a similar task of hauling along his team by the laces of his goalscoring boots.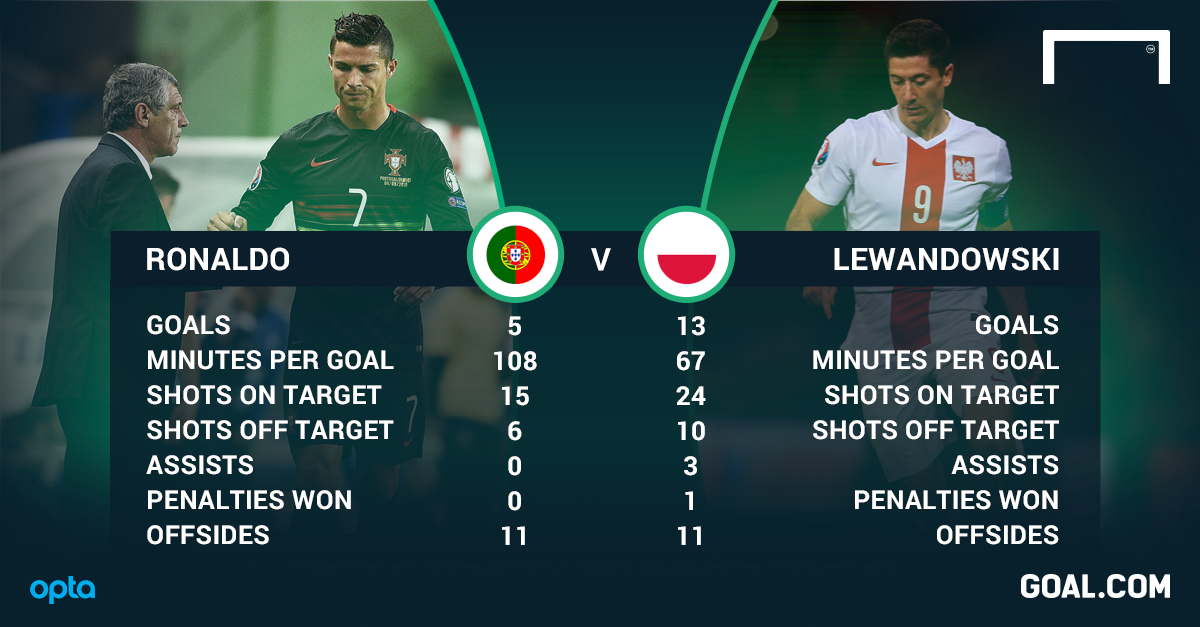 The closest Ronaldo has come to international silverware so far was at his first major finals, Euro 2004, when hosts Portugal were beaten 1-0 by underdogs Greece in the final. The winger was just 19 – the youngest to ever compete in the tournament's showpiece – when he was reduced to tears by a team with odds of 100/1 to win the finals before the opening match.
It's a peculiar twist of fate that, 11 years on, it is Portugal who could be set to inherit Greece's mantle as the most boring team of the Euros.