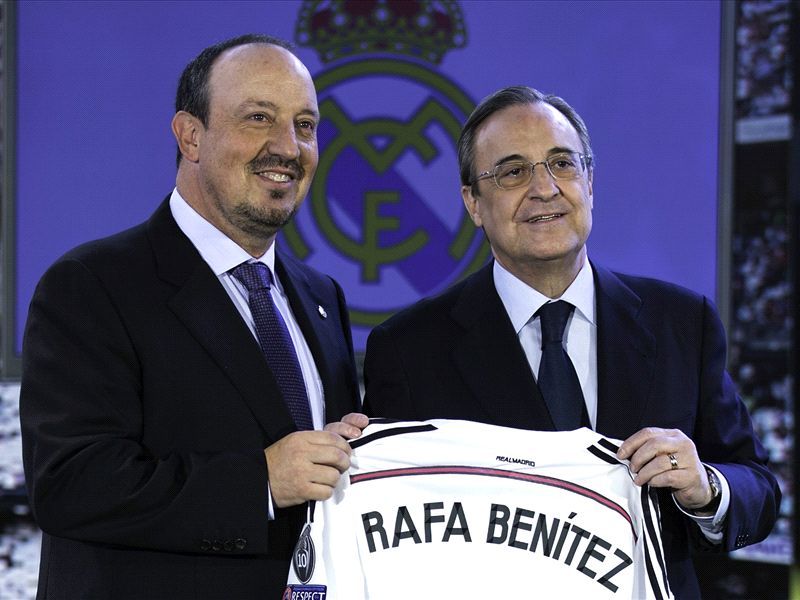 ---

COMMENT
By
Ben Hayward

---
The pressure is on for
Rafa Benitez
. Defeat at Sevilla prior to the international break saw
Real Madrid
slip three points behind
Barcelona
ahead of the Clasico and two weeks on, the 4-0 loss at home to the Catalans leaves the Spaniard on the brink. Sacking him, however, isn't the solution.
Benitez has earned a reputation as a defensive coach during his time at Madrid and his players are not particularly fond of the team's style of play. Prior to the game against Barca, he was told by key figures in his squad that they needed to be more positive and, although he claimed that information was false, the former Liverpool boss picked a much more attacking line-up on Saturday.
Casemiro dropped to the bench after playing eight games in a row, while James Rodriguez started and so too did Karim Benzema. It was the team the fans wanted and the team the players wanted, but it wasn't the one Rafa wanted. And when coaches betray their ideas, things rarely end well.
What followed was a disaster from start to finish. Toni Kroos is not a defensive midfielder, while Luka Modric and James Rodriguez are playmakers who are aided by the presence of a ball-winner. But there wasn't one on the pitch and between them, the trio left far too much space in the centre of the pihct, offering little protection for the defence.
Barca's brilliant midfield went through them like a knife through butter and Rafa admitted afterwards that he had got it wrong. "We picked players with quality and experience," he said. "But it didn't go as we had hoped. After the game, obviously it hasn't gone as we wanted. What else can I say?"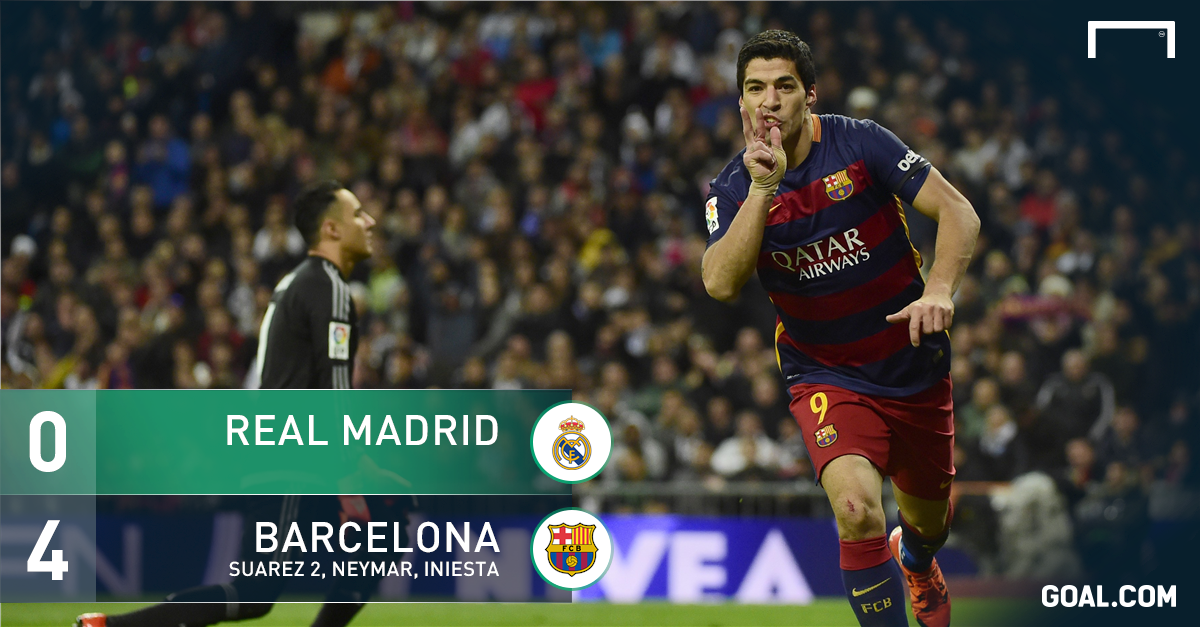 Some reports suggested prior to the match that Benitez would be out if he lost the Clasico, but that still seems premature and the man tipped to replace him, Zinedine Zidane, does not appear ready or even willing to take over at this stage.

"Real Madrid already have a new coach in Zidane," former Barca forward Rivaldo wrote on Instagram after the Clasico on Saturday. "I believe it's time to give him a chance like Barca did with [Pep] Guardiola and Luis Enrique."

It's true that Benitez may not be the right man for the job. The Spaniard's defensive style has won him few friends at Real and he has failed to win a league title since 2004 (with Valencia), while his only Champions League crown came a decade ago at Liverpool.

Nevertheless, the problems at Real run much deeper than the man sitting on the bench.

Before the match, former Barca president Joan Laporta told Goal: "I honestly think Barca have the better team. They play more as a unit and Madrid are in that phase where they are adapting to a playing style. Ours is very much integrated."

How true. All of the players at La Masia are taught to play football in the Barca blueprint, while youth teams at the Catalan club are geared towards playing the same system: 4-3-3. That style has enjoyed spectacular success in recent times, but it has also evolved and players such as Ivan Rakitic and Luis Suarez have made it even better.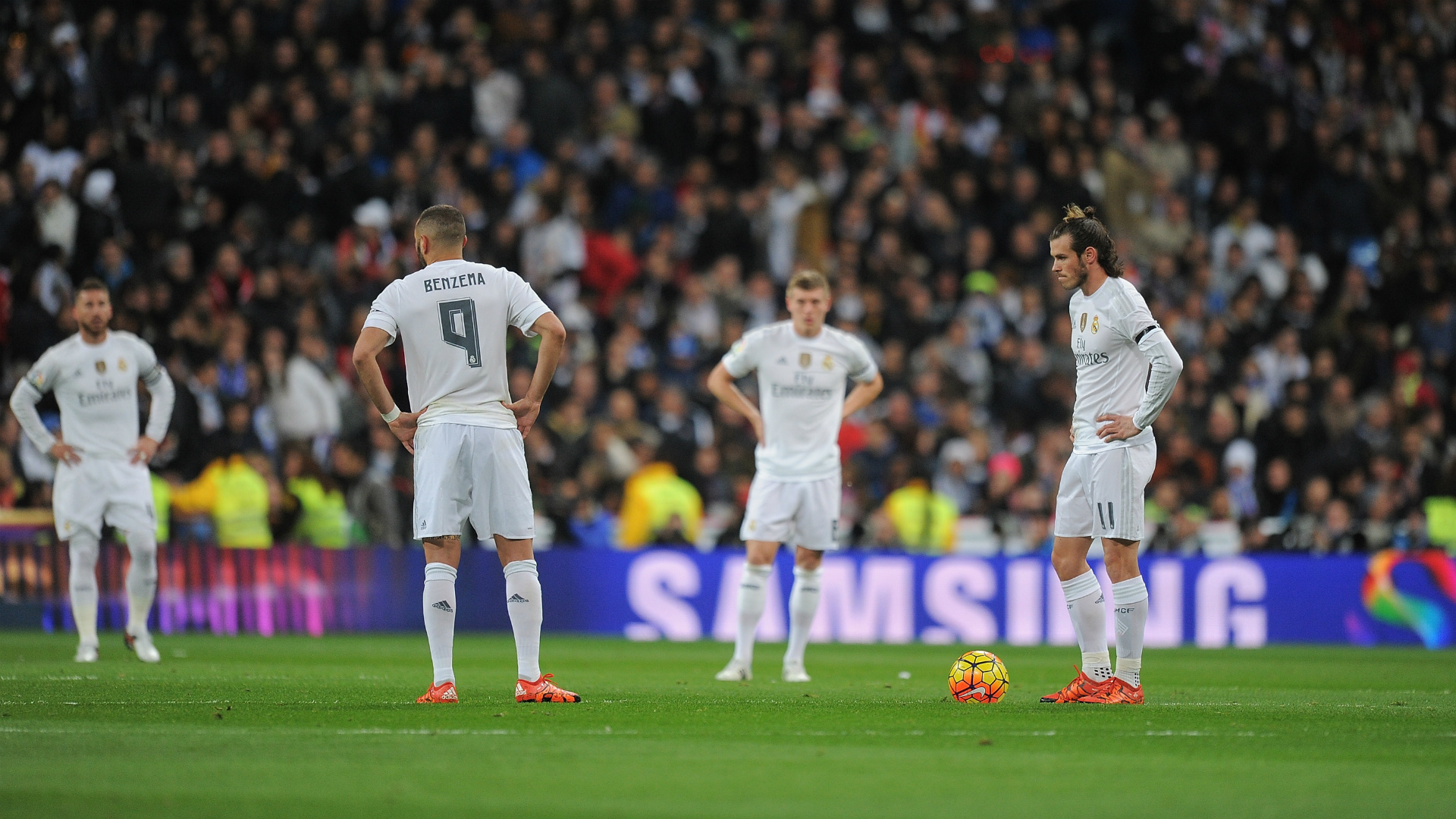 ---
FULL STORY |
Barca hit Madrid for four at the Bernabeu
---
Madrid, meanwhile, have no such strategy. Their formation and tactics vary from coach to coach, while new signings are identified in line with marketing and merchandising, shirt sales and global appeal. That is the Florentino Perez philosophy, but just like in his first spell in charge of the club, it is a vision that is proving to be flawed.
Carlo Ancelotti suffered last season when Angel Di Maria and Xabi Alonso were sold in August, two key players he wanted to keep, footballers who brought balance to his starting line-up and who had both been key in securing La Decima months earlier. He also saw his side depleted by an injury crisis and was up against a Barca team that went on to win the treble. If anything, however, the squad's shortcomings were more Perez's fault than his own.
Ancelotti had been talked about by some as a possible Sir Alex Ferguson figure at Real. Perez had tried to sign him twice before and was happy to get his man, yet while he kept faith in Jose Mourinho for three seasons, the Italian was dispatched as soon as things went wrong.
Even though Ferguson won numerous trophies in his 26 years at Manchester United, he didn't claim the biggest prizes every single season. After winning four trophies in a calendar year for the first time in Madrid's history (in 2014), Ancelotti was out in 2015.
And now Benitez is in danger just 16 games into his tenure. But how can Madrid possibly hope to catch or match Barcelona if they are constantly changing coaches and persisting with a signing policy that involves buying the world's best forwards and shoehorning them all into the same side?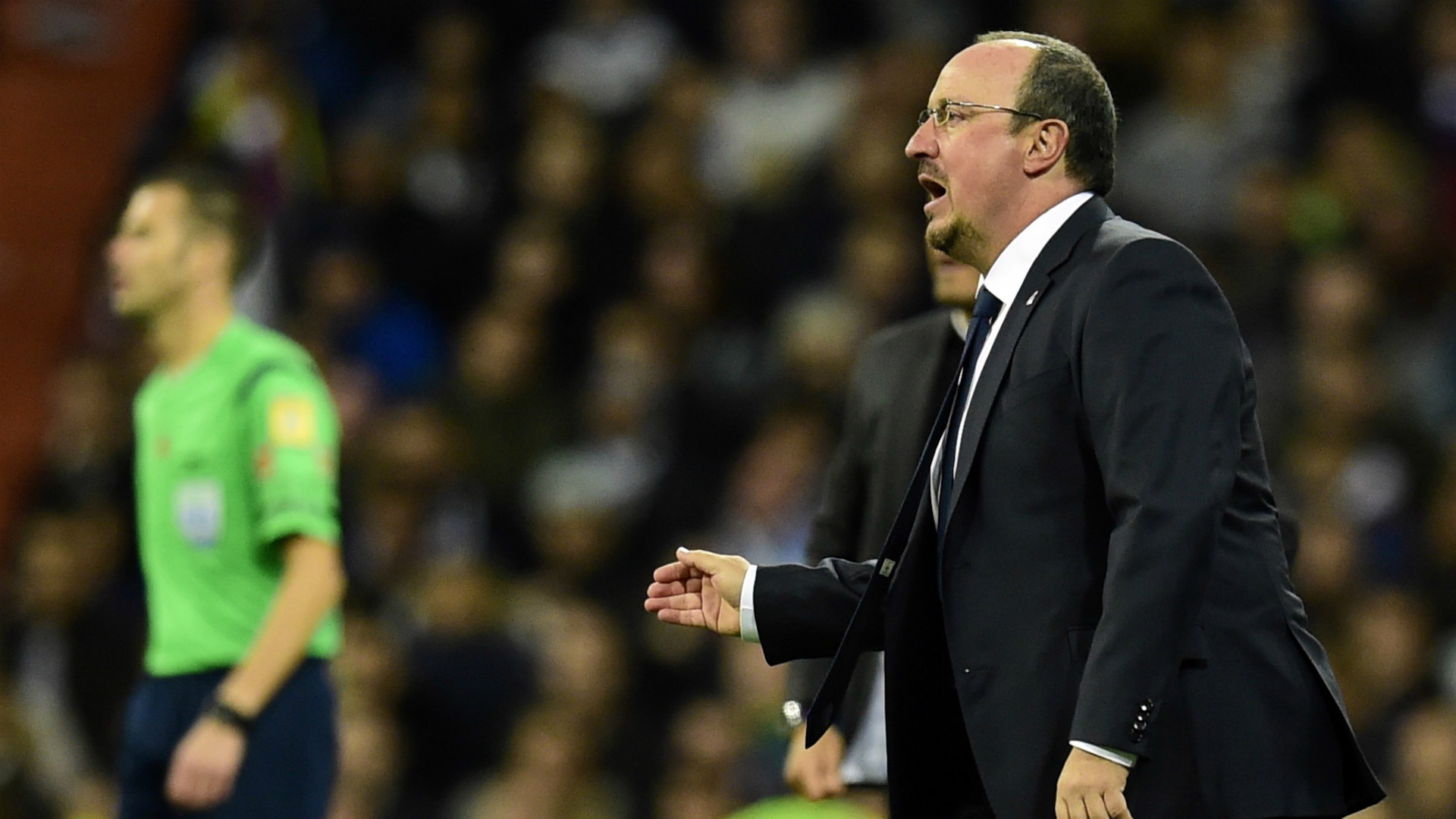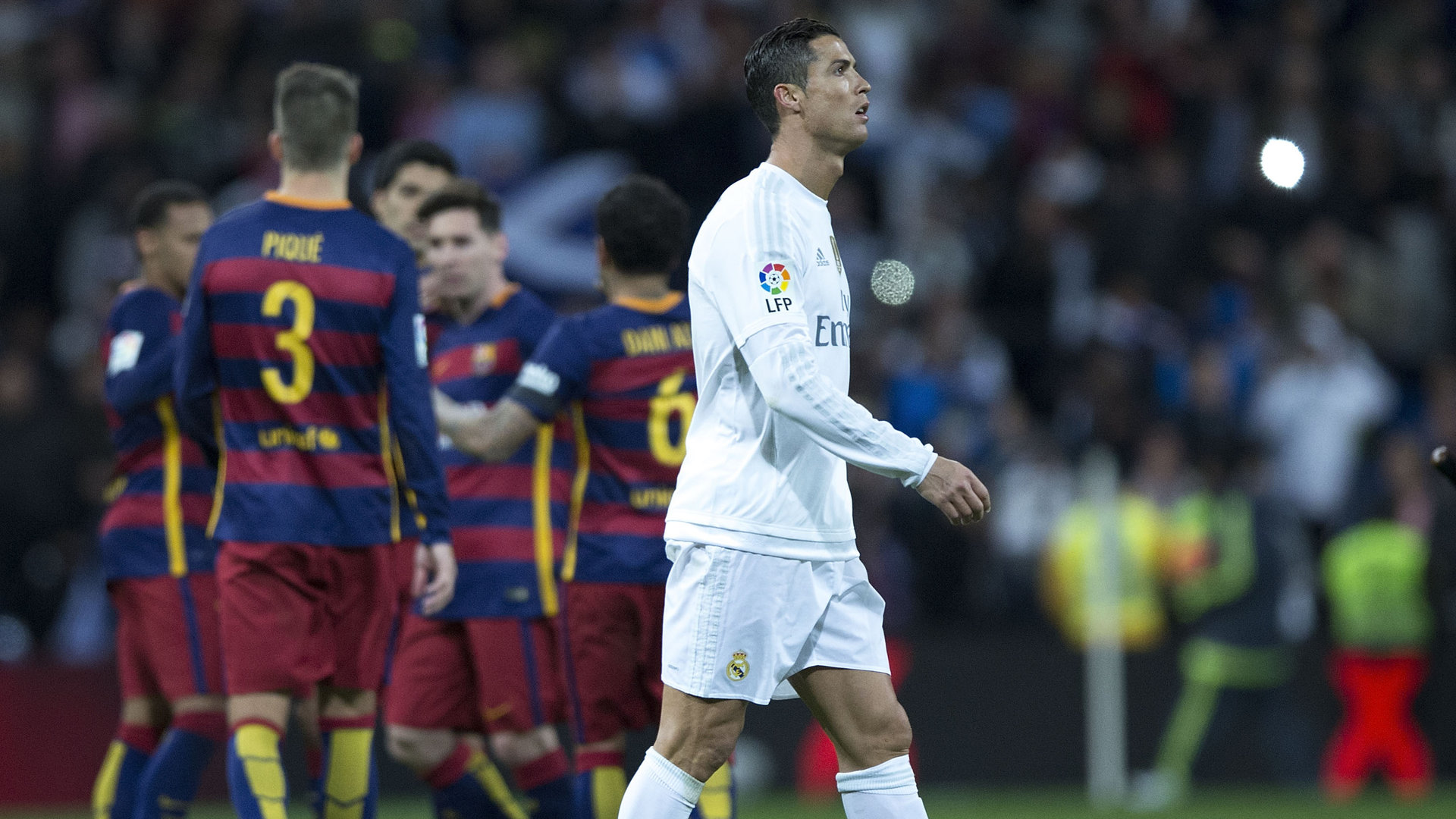 That may have brought success in the 1950s and 1960s when Real ruled the club scene in Europe, but it won't work now. Football has evolved and Perez is still seemingly living in the dark ages. Spending money is no guarantee of success these days.
Instead, Madrid must decide how they want to play, pick a style and stick to it, signing footballers who will be right for a specific system. Whether they are marketable or not should be secondary. After all, Real are already the world's richest club, so the priority now needs to be success on the pitch. One league title and one Champions League crown since 2008 is simply not good enough - especially given the enormous outlay in that time.
With less money spent since 2008, the Blaugrana have won La Liga five times and the Champions League on three occasions. But it wasn't always that way, of course, and during his spell as Barca boss, Guardiola admitted that the Catalan club had looked to Madrid for inspiration in the 1980s and 1990s.
"It's the work of so many people going back 10 to 15 years," Pep said of La Masia in 2011. "Not so long ago we didn't even have a Champions League to our name. The 'Quinta del Buitre' (the Madrid team featuring five homegrown players and led by Emilio Butragueno that won five straight Liga titles between 1985 and 1990) were an example to us. We fed off of them, we learned so much from them."
So perhaps now it's time for Madrid to take a look at themselves, and then glance over towards Barca to see just what their biggest rivals have done to achieve all their success over the past few years. If you can't beat them, join them.