---

COMMENT
By Marcus Haydon
---
As the match announcer cried out his name, Diego Forlan emerged from the tunnel at the Centenario Stadium and onto the field. He passed through a guard of honour, a TV camera shuttling alongside him, before being interviewed over the stadium's PA. It was, as he had said in the build-up to the day, a dream that had become reality. Forlan then justified all the excitement by scoring two goals in his new side's 3-1 win.
Forlan's arrival at Penarol - one half of Uruguay's domestic duopoly - is the most recent in a number of homecomings by South American players coming back to play for 'their' clubs. Carlos Tevez has returned to Boca Juniors, while River Plate can again count on Javier Saviola and Lucho Gonzalez. That supplements Diego Milito at Racing Club and Maxi Rodriguez at Newell's Old Boys, who were already back at the clubs where they started their careers. And the list is likely to continue in future years, with stars such as Sergio Aguero (Independiente), Lionel Messi (Newell's Old Boys), Luis Suarez (Nacional) and Neymar (Santos) already having expressed a desire to finish their careers at their boyhood clubs.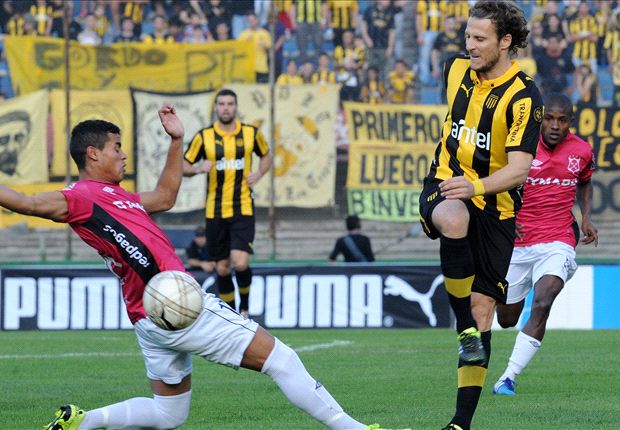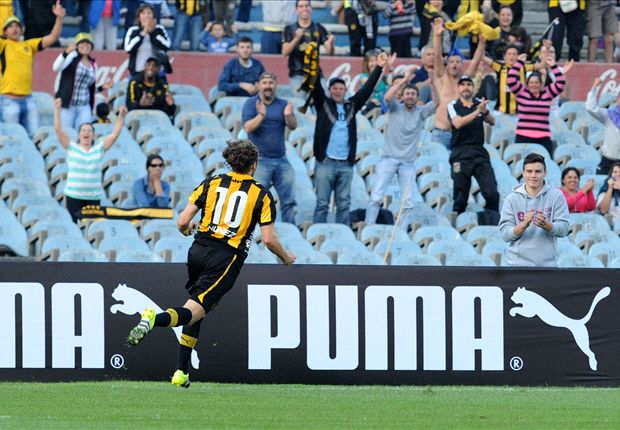 Given the concentration of talent in Europe, it is inevitable that players from South America will look across the Atlantic to satisfy their professional ambitions. The level of play is higher and pay, even in second-tier leagues in Europe, comfortably outstrips what is on offer at home. The prime motivators are ambition and money, which, quite understandably, drive decisions early in players' careers. However, for those that may have made the move to Europe, won trophies and earned a great deal of money, such pragmatic motives can be put to one side later in their careers and more emotion-based decisions taken. And this is often where the South American clubs come back into the equation.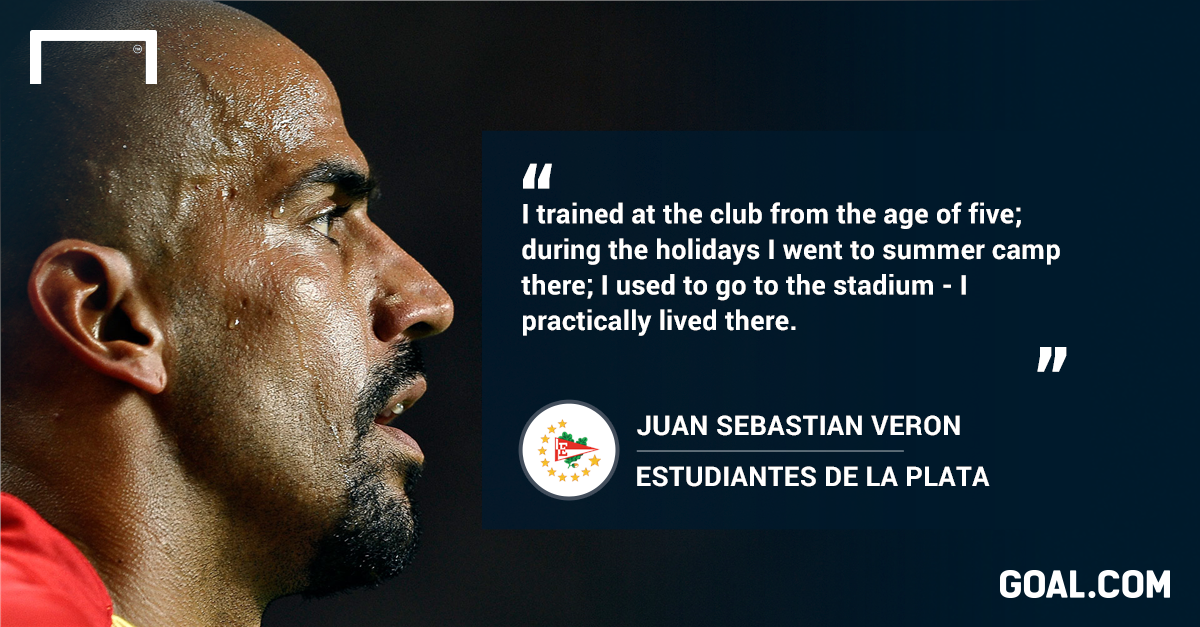 "Thanks to football I don't need to play for money," said Juan Sebastian Veron when he returned to his home city of La Plata and his first club Estudiantes in 2006. "The love I feel for the club has developed over time. I trained at the club from the age of five; during the holidays I went to summer camp there; I used to go to the stadium - I practically lived there."
Veron's physical capacity was perhaps receding too much for him to still make a difference in European football, but back home he was still a decisive player, helping Estudiantes win the 2009 Copa Libertadores, South America's Champions League equivalent. Milito achieved a similar thing last year, playing a key role as Racing won an unlikely league title. Having that status as a game-changer is a lure to many players who may have previously been elite players in the European game but are now longer able to be pivotal at the top level.
A key human factor driving players' return home is the bond they share with their families. In South America, it is common for families to either live together or at least in close proximity, often out of economic necessity, meaning they are tightly knit and used to spending a great deal of time together. For players, particularly those who moved very early in life, the physical absence of close loved ones from their lives, especially when combined with additional cultural differences, are obstacles some never truly overcome.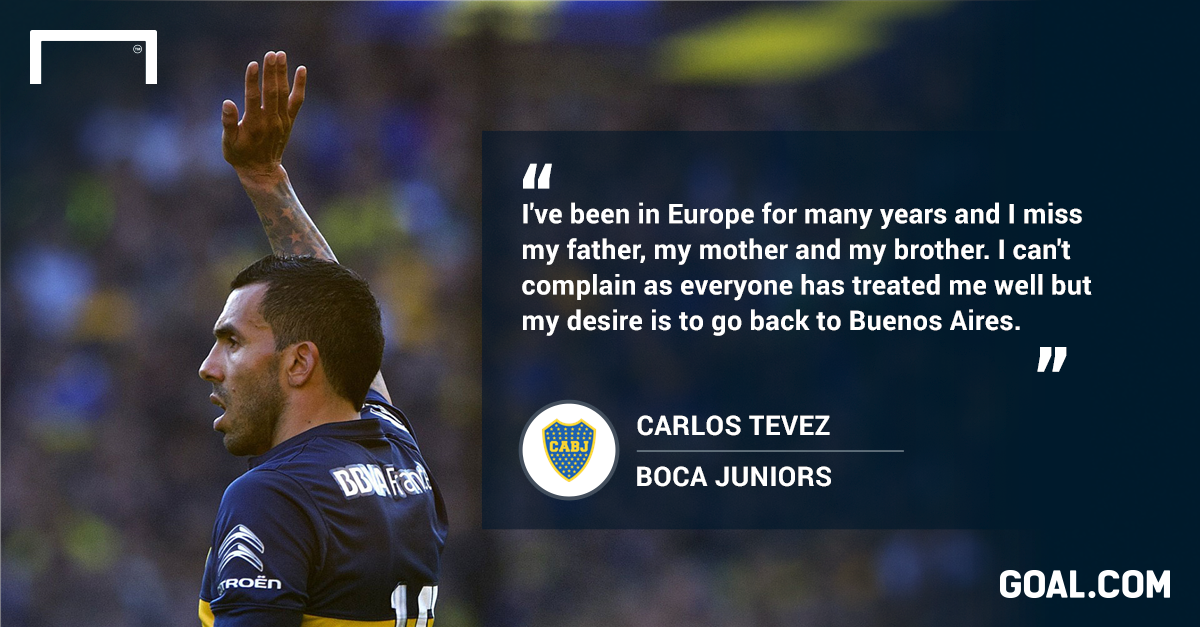 "I've been in Europe for many years and I need my family," said Tevez just prior to returning home with Boca. "I miss my father, my mother and my brother. I can't complain as everyone has treated me well, but my mentality is Argentine and my desire is to go back to Buenos Aires."
The other important relationship is the one shared by the player and club. Clubs are historic institutions which, as the passion of the supporters attests, provide a reference point within society that fans can identify with. For Tevez, when he played for Boca he was not only fulfilling his own dreams by wearing the iconic navy and yellow strip, he was also providing hope and reinforcement for the next generation of
pibes
kicking a ball around on the dust pitches of his
barrio
in Buenos Aires.
In many ways, Forlan is an unusual example of the homecoming star. While players like Aguero, Tevez and Suarez came from poor backgrounds and were given the platform to perform by their clubs, Forlan's father played the game professionally and gave his son a comfortable upbringing.
However, Penarol was Forlan's boyhood club, with whom he spent time as a youth player, and he has confessed that representing them was an itch he needed to scratch. His time as a player is almost up, but an important chapter in his career remains to be written and he hopes it will feature a fairytale ending.