By Peter Staunton
Unai Emery was interviewed before the Europa League final by the
Guardian
and talk soon turned to Sevilla's transfer targets. "We wanted Gaston Ramirez," the Spaniard disclosed. "But he went to Hull City. We can't compete economically with Hull City."
No other quote has quite managed to capture the economic disparity between the Premier League's lucky few and the rest of Europe outside the gates. Sevilla went on to qualify for the Champions League by virtue of their resounding win over Dnipro. Hull were relegated.
For the vast majority of players, England is the best place to go to earn their fortunes. Deloitte's Annual Review of Football Finance finds itself in perfect agreement with Emery.
A combination of "regulatory led cost control" and spiralling broadcast revenues mean all 20 Premier League clubs are represented in the most recent edition of Deloitte's Money League, accelerating far from European rivals. Indeed, the "poorest" Premier League team posted good enough revenue figures to make it into the top six of all of Europe's next four most powerful leagues.
The Premier League now generates €3.9 billion in revenue, over €1.2bn more than its closest competitor, the Bundesliga, which is more than La Liga and Serie A combined. In 2013-14, 19 of the 20 clubs in the league posted operating profits with 13 teams posting record operating profits.
What it means is that any Premier League club has a head start on practically any other European counterpart in the market. "With relatively few barriers to movement for players, particularly within Europe, England's increased means clearly gives Premier League clubs a greater purchasing power than ever before," the report states.
Manchester United have a reported €180m to spend this summer. They took in close to €115m last season based on their Premier League performances and with Champions League football returning to Old Trafford, at least another €30m on top of that will be banked thanks to the club's onfield displays. A new kit deal with adidas, said to be worth €89m a year, as well as the existing €63m-per-annum deal with Chevrolet mean that United leave the rest behind when it comes to generating revenue.
Deloitte estimates United to have made football's highest operating profit in 2013-14 with €139m banked. That allowed executive vice chairman Ed Woodward to sanction big money deals for Angel di Maria, Ander Herrera and others last summer. By current estimations United will have about the same sum again to lavish on the market this summer in an attempt to piece together a squad to challenge for the title.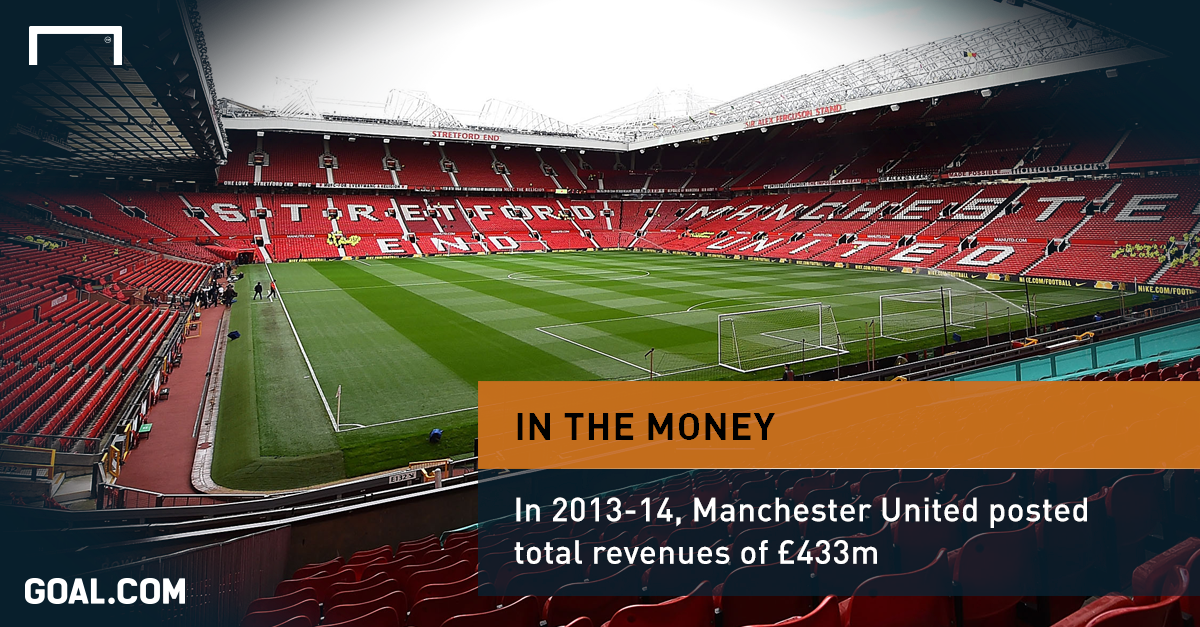 Neighbours Manchester City claim their initial period of "accelerated investment" under the Abu Dhabi United Group is at an end. That is probably just as well considering they had their wings clipped by Uefa's Financial Fair Play penalties last summer. City were profoundly affected by Uefa's restrictions last season, being forced to cut spending to a maximum of around €60m, and must still keep their wage budget at 2013-14 levels for another year at least.
They must also limit their losses this year to around €8m. It means that City's spending could still be severely curtailed if they cannot sell off some squad players, even as Uefa's regulations look to be relaxed. Manuel Pellegrini is said to be committed to at least one marquee summer signing with Kevin de Bruyne, the former Chelsea starlet now excelling with Wolfsburg, and Paul Pogba linked.
FA Cup winners Arsenal will again be among the high rollers this summer following last season's capture Alexis Sanchez and €110m total outlay. The year before the headline arrival was Mesut Ozil and it should be no problem for the Gunners to find the cash to bring another star to the club. The club's half-yearly accounts released in February showed Arsene Wenger sitting on cash reserves of €166m with at least €60m of that rumoured available for summer transfers.
Arsenal's funds have been boosted by their €36m-per-annum deals with Puma and Emirates as well as the added cash from the new British domestic broadcast contracts. A new central midfielder, a centre forward and a goalkeeper could be brought to the Emirates with Morgan Schneiderlin and Petr Cech tipped to be the first to move in the off season.
Chelsea, meanwhile, have managed to free up around €48m per season from what would have counted against their FFP totals. The decision to offload Fernando Torres to AC Milan meant that €21m was wiped from the books in terms of salary and transfer fee amortisation figures. Furthermore, Eden Hazard's new contract, although increased to €240,000 per-week, also counted positively towards Chelsea's FFP obligations. The value of Hazard's transfer fee and wages can now be spread over a five-and-a-half year period which means the club's annual books are in better shape.
As well as the new TV deal, Chelsea can also celebrate a new shirt sponsorship deal with Japanese giant Yokohama Rubber worth €48m a season. It means that Jose Mourinho will not be working on the restricting 'one in, one out' basis he has been since returning to Stamford Bridge. The Portuguese has earmarked "two or three" signings for the Blues this summer. All are likely to be top dollar.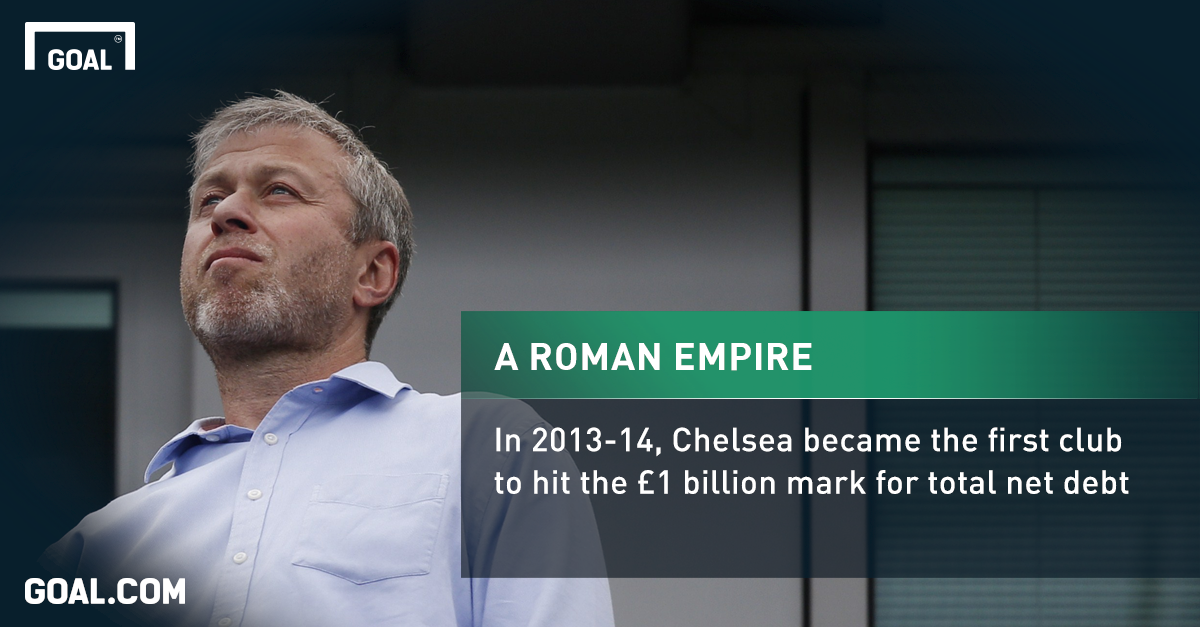 "The battles for the greatest talents will still rage amongst Europe's elite clubs, but the Premier League's resources will continue to allow it to have an unmatched level of strength in depth," ran the Deloitte report, emphasising the lure of those big, traditional winning clubs around the continent.
Real Madrid may again be restructuring in the dugout with Rafael Benitez now the man in charge but the identity of the coach has never detracted from their unique ability to spend, spend, spend. James Rodriguez and Toni Kroos were the Galacticos last season and David de Gea is already tipped to follow Danilo to the Santiago Bernabeu for big money. Madrid's accounts are in rude health. Their most recent balance sheet shows €577m income forecast for this season with €48m in profit expected. Their cash balance stands at €174m, an €18m increase on the year before, and Real reckon they can easily meet their current payment commitments.
The club disclosed they spent €191m on the acquisition of player rights during the summer that Gareth Bale arrived with €102m banked on transfer income. No club can come close to matching Real's ability to self-finance transfer deals either in terms of player sales or the exploitation of image rights. That will continue this summer with Pogba, Marco Reus and Sergio Aguero all linked with Madrid.
Their transfer destiny looks currently brighter than Barcelona's. A Fifa-imposed worldwide transfer ban kicked in in January which means Barcelona are barred from registering any players until January 2016. They can line up deals but cannot complete them. They embarked on a €180m-plus spree last summer, adding Suarez, Ivan Rakitic, Marc Andre Ter Stegen and Jeremy Mathieu among others, and so no money is in the budget for signings this year.
"It's truly impossible to continue with FFP next year. Really, it's not fair," was Nasser Al-Khelaifi's assessment of Paris St-Germain's current transfer predicament. The PSG chairman was making reference to the current Uefa restrictions on his side which have, like at Man City, put a temporary curb on their dash for the top.
They may well have secured a third consecutive league title in France but they have been unable to make it past the Champions League quarter finals. That is despite having the highest payroll in sports at €6.3m per week. PSG simply cannot match the broadcast revenues of the English sides and are hugely reliant on their commercial deals such as their partnership with the Qatar Tourism Authority which drew the ire of Uefa. As such, PSG paid the same penalties as City last season with a €60m fine, a €60m transfer restriction and a limit on wage spending and Champions League squad numbers. PSG must now sell to buy but that is easier said than done.
Yohan Cabaye, Ezequiel Lavezzi and Gregory van der Wiel might be surplus to requirements but their contracts are immense. The Parisians have already done a deal for Serge Aurier meaning they are €14.3m in the hole before spending season has even begun.
RMC
says PSG can spend as much as they like, so long as the books are balanced, while other French reports suggest that Al-Khelaifi is ready to blow whatever budget he has this summer on Angel di Maria.
Bayern, meanwhile, are in total control. Their only spending restrictions might be that they don't actually want to sign anyone. Again, Di Maria has been linked but it will probably be gradual tweaks rather than drastic overhauls at the Allianz Arena. "We could pay €100m for one player," Bayern's executive board member Jan-Christian Dreesen told
Kicker
earlier in the season. Coach Pep Guardiola has not been turned down once for a player he liked since arriving at Bayern with Mario Gotze, Thiago Alcantara and Mehdi Benatia just a selection of those added at considerable expense by the Spaniard.
English dominance on the balance sheet has not recently been matched on the competitive field of play. No English team, for the second time in three seasons, qualified for the Champions League quarter-finals. Instead, elite sides from around the continent again took their place in the latter rounds. That seems to be the chief reason why top talents continue to shun English clubs for the continent with England's Player of the Year also departing for la Liga twice in consecutive seasons in Gareth Bale and Luis Suarez.
Hazard is unlikely to follow suit, even if Aguero does feel the call of Madrid. But a look at the wider financial landscape suggests that in general the flow of talent will be going into - not coming out of - England this summer.