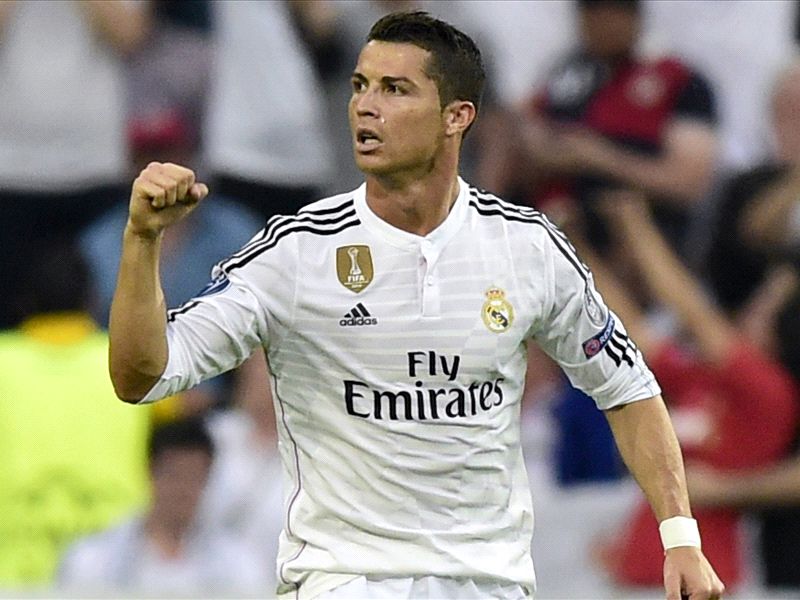 By Chris Myson
"If I had a fantasy team, I would want Cristiano Ronaldo," said Rafael Benitez in 2008 during his time in charge of Liverpool.
Seven years later, the Spanish tactician has finally got his chance to coach the 30-year-old after being named boss of Real Madrid's squad of Galacticos.
Back then, Benitez may never have expected such an opportunity. The manager's stock at Anfield was still high and Ronaldo – along with Sir Alex Ferguson – was the biggest thorn in his side. The following year, the Reds came so close to the Premier League title, pipped to the post despite recording an impressive 86 points.
Ronaldo has since gone on to achieve sensational personal success in Madrid, breaking numerous goal records, although he has not fared quite so well in terms of team trophies - winning just one La Liga and one Champions League in his six seasons. Benitez followed his Liverpool exit with spells of varying outcomes at Inter, Chelsea and Napoli. So could they be a successful pairing?
The relationship between the duo in the seasons ahead will go a long way to determining the legacies of both men at the Bernabeu.
Rafa's best teams have been well-organised and occasionally cautious, but the Portuguese star has proven he can thrive in counter-attacking systems at Madrid and the coach's impressive record in Europe should ensure the forward is at least receptive to his methods.
The infamous rotation system deployed by the new Madrid boss would certainly not go down well with Ronaldo, a player who likes to play every minute no matter the competition or opposition.
The remainder of Rafa's comments from 2008, though, suggest CR7 may well be immune from any weekly tinkering with the starting XI.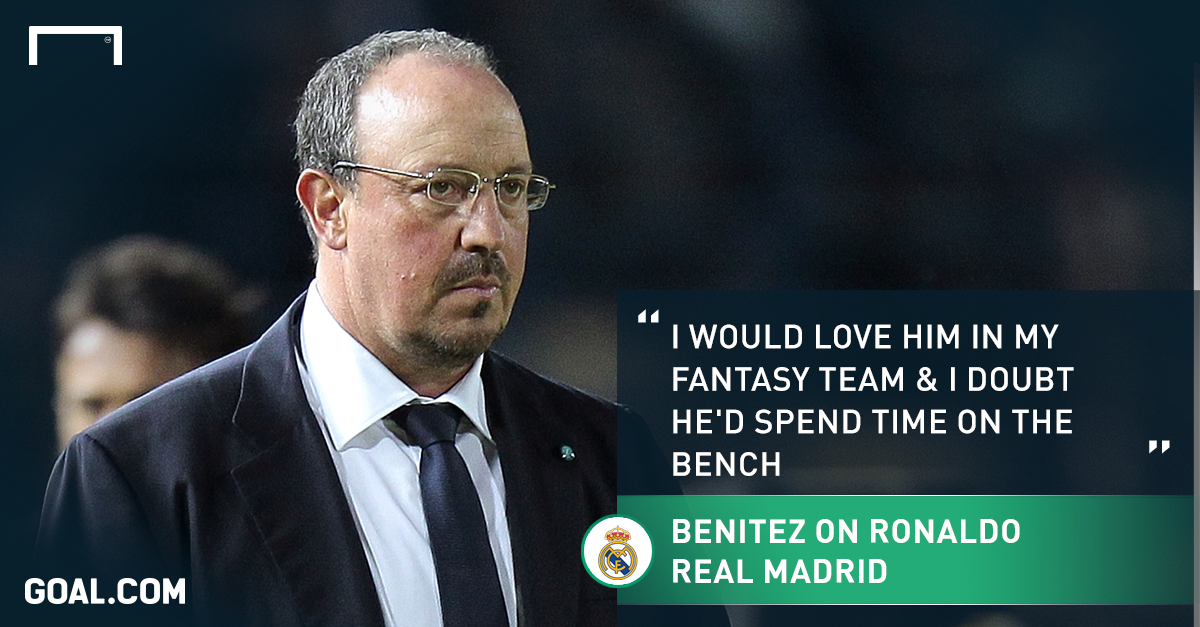 He continued: "People would enjoy watching him play alongside Fernando Torres and Steven Gerrard. I would love to have Ronaldo in my fantasy team and I doubt he would spend too much time on the bench."
Indeed, Torres and Gerrard represent two of Benitez's biggest success stories when it comes to managing star players. There were occasional disagreements – with Torres over his time on the pitch and Gerrard over his position – but on the whole he extracted impressive performances from the pair, with Gerrard supporting and feeding the striker during his peak years.
Torres netted 72 goals in his three seasons under Rafa and the star duo came third and fourth in the league's goalscoring charts as well as being named in the PFA Team of the Year after their 2008-09 title tilt. The current Atletico Madrid forward's success under Benitez was one of the reasons he was later brought to Chelsea by Roman Abramovich.
Benitez's tie-up with Blues captain John Terry, on the other hand, was an unsuccessful one. The former England man was insulted by Rafa's assertion he was no longer able to play two games a week due to his age, resulting in him regularly coming in and out of the team.
Terry even used the post-match celebrations of this year's Premier League title victory to take aim at Benitez, having proven the Spaniard wrong by playing in every minute of their 38 matches – two years on from the manager's departure.
Gonzalo Higuain, the former Madrid front-man, was the biggest star Benitez had to handle during his recent two years in charge of Napoli.
On the whole, the pair had what could be deemed a normal relationship between player and coach. There were a few disagreements over playing time, but the Argentine scored an impressive 53 goals over both campaigns.
Things ended on a sour note, though. In the club's recent defeat to Juventus, Higuain was hauled off at half-time following a reported dressing room row with Benitez over his attitude on the pitch. The 27-year-old then skied a decisive penalty as Napoli missed out on Champions League qualification in dramatic fashion against Lazio.
But Benitez now has everything he wanted. He will coach on the biggest stage in world football at the club where he learned his trade and will have Ronaldo - one of the game's all-time stars - to call upon.
This is one big relationship he can't afford to get wrong.
Follow Chris Myson on