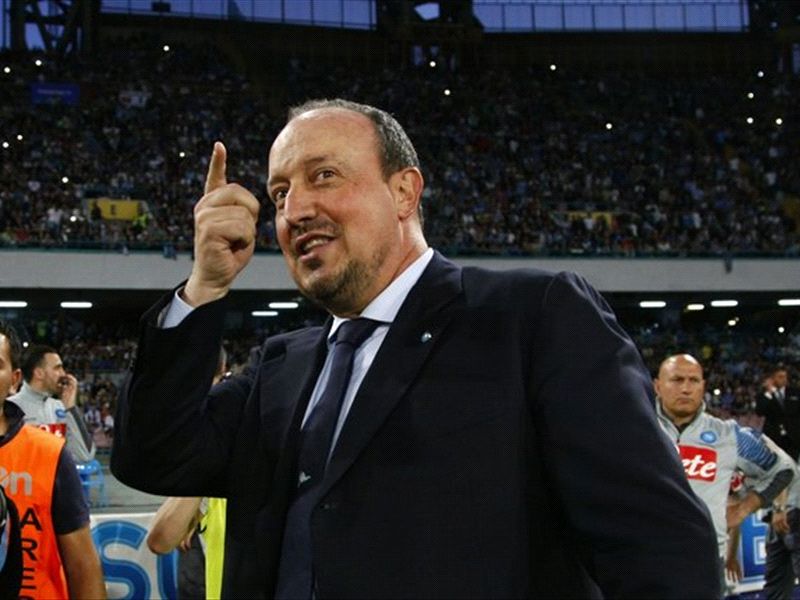 By Kris Voakes | International Football Correspondent
He is still loved in Liverpool and his achievements at Chelsea are begrudgingly praised by most of a blue persuasion. Add in his extraordinary successes with Valencia and Rafael Benitez should appear to be a reasonable candidate for the Real Madrid role he is about to take up.
But on Sunday he prepared for his introduction at the Santiago Bernabeu with a second Serie A failure. With Inter in 2010-11 he collected two trophies but tore the life out of the Nerazzurri's treble-winning side. And now he has ended his two-year reign at Napoli with a fifth-place finish when Champions League football should have been a near-certainty.
On another night, he might have got away with it. Needing a victory against Lazio to overtake Stefano Pioli's side and finish in the prized third place, his team came from 2-0 down to draw level and then found themselves awarded a 77th-minute penalty.
Gonzalo Higuain's dreadful miss from 12 yards was not Benitez's fault per se, but the striker had bailed out his boss in the first place with the two goals that had pulled the Partenopei out of a hole. Ogenyi Onazi and Miroslav Klose's late strikes rubbed salt in the wounds and returned the one-sided look to the scoreline which for large parts the match deserved.
The 4-2 loss typified Benitez's coaching record of recent years. There was no convincing structure about his side, then he appeared to be heading for an unlikely success after hurriedly throwing Plan B into action, but ultimately he and his side just weren't good enough.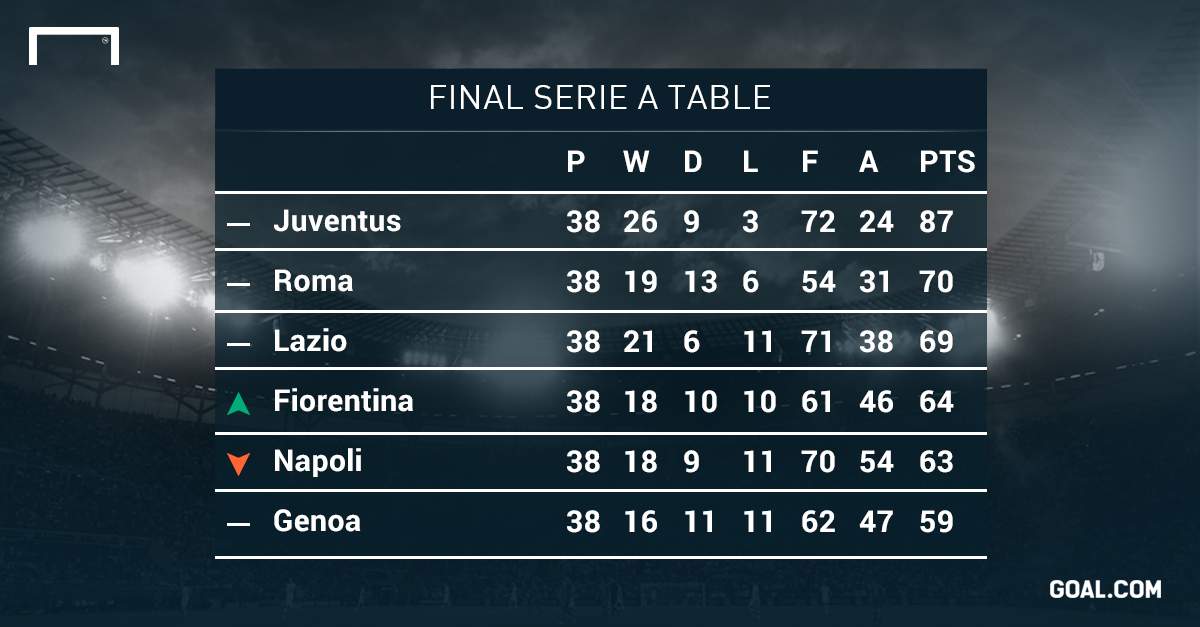 Only when Lazio were reduced to 10 men did Napoli not look likely to concede at almost any moment, and once Faouzi Ghoulam had followed Marco Parolo into the dressing rooms the naive defending that has been on display all season was once again apparent.
Lazio have deserved Champions League football more than Napoli have, and Benitez rightly finishes short of the mark as he leaves the peninsula. He won a Coppa Italia and a Supercoppa Italiana but ultimately failed to achieve what he was employed to do.
Poor fortune saw his side leave the Champions League at the group stage despite racking up 12 points in 2013-14, but the play-off exit against Athletic Bilbao this time around and an inability to send the Azzurri back to the competition next season mean he will rightly be considered a failure in Italy.
Napoli are not Real Madrid. They do not have the Spaniards' resources, they don't have their players, and they don't have their winning mentality. Higuain's penalty miss – his fourth of the season – also helped to underline the kind of big-game bottle which saw him discarded by Madrid two years ago.
But Benitez needs to show that he can be a better decision-maker when the chips are down. He has done little to improve Napoli's abysmal defence, and has continued to play Christian Maggio – an excellent wing-back and accomplished right midfielder – as a right-back even when constantly showing himself to be short of the defensive nous. He has also backed poor goalkeepers to buck long downward trends, while the structure of his team has been lacking even against some of the country's minnows.
While opposite number Stefano Pioli deserves every bit of credit coming his way for the job he has done at Lazio, Benitez has taken Napoli backwards since taking the reins at San Paolo. And now he is off to Real Madrid by way of reward.
He heads to the Santiago Bernabeu with more to prove than ever before.
Follow Kris Voakes on