---

SPECIAL REPORT
By Paul Clennam

Follow on Twitter
---

Manchester United
have moved to deny reports from Spain that
David De Gea
has already agreed a move to
Real Madrid
, but there is an increasing possibility that the the goalkeeper could leave Old Trafford this summer.
Marca
claimed on Friday evening that Madrid president Florentino Perez is very confident of bringing De Gea to the Santiago Bernabeu as Iker Casillas' long-term replacement, and that personal terms are already in place with the 25-year-old.
Sources at Old Trafford quickly indicated that the story is untrue, however, and it is understood that the club will continue to try to tie their No.1 down to a new contract, with his current deal expiring in a year's time.
United boss Louis van Gaal has already revealed that De Gea has been offered "a lot of money" to stay in the north west. While the Marca report insisted that the most recent offer amounted to £5.5m after tax, or just over £100,000 per week, it is widely accepted that the Premier League side have, in fact, offered far more in recent weeks.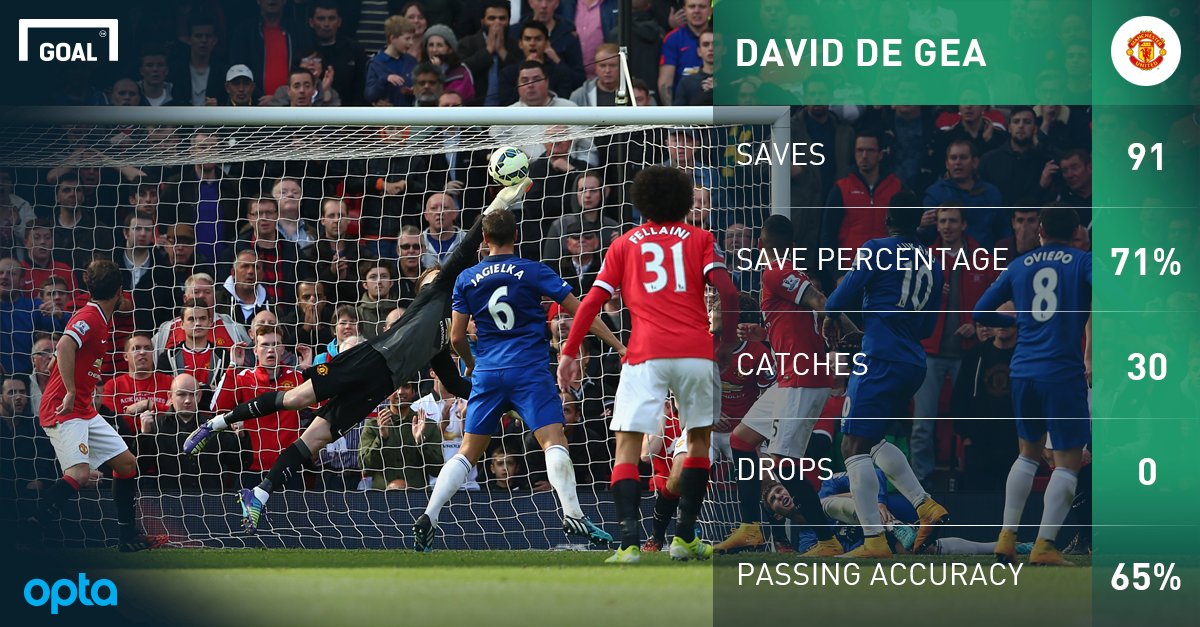 *Premier League 2014-15 stats
United concerns, however, will be piqued by the fact that the two authors of the Marca story have close ties to Madrid chief Perez, and a history of being correct with similar articles.
Goal's
own sources in Spain have confirmed that talks between De Gea and Madrid have been taking place for some time, and the powerbrokers at the Bernabeu are confident an agreement is nearly in place.
Madrid have also been known to only discuss a concrete transfer offer and payment structure with the would-be selling club once a deal has already been put in place with the player and his representatives.
But the Red Devils are determined to sign up De Gea to new terms, even if it is only for one more season. Indeed, one area of the latest report which will concern United fans the most is that Madrid are hopeful of striking a deal for as little as €30m.
With De Gea's contract running down, and him so far failing to commit himself to new terms, there is the possibility that he could walk away for free a year down the line.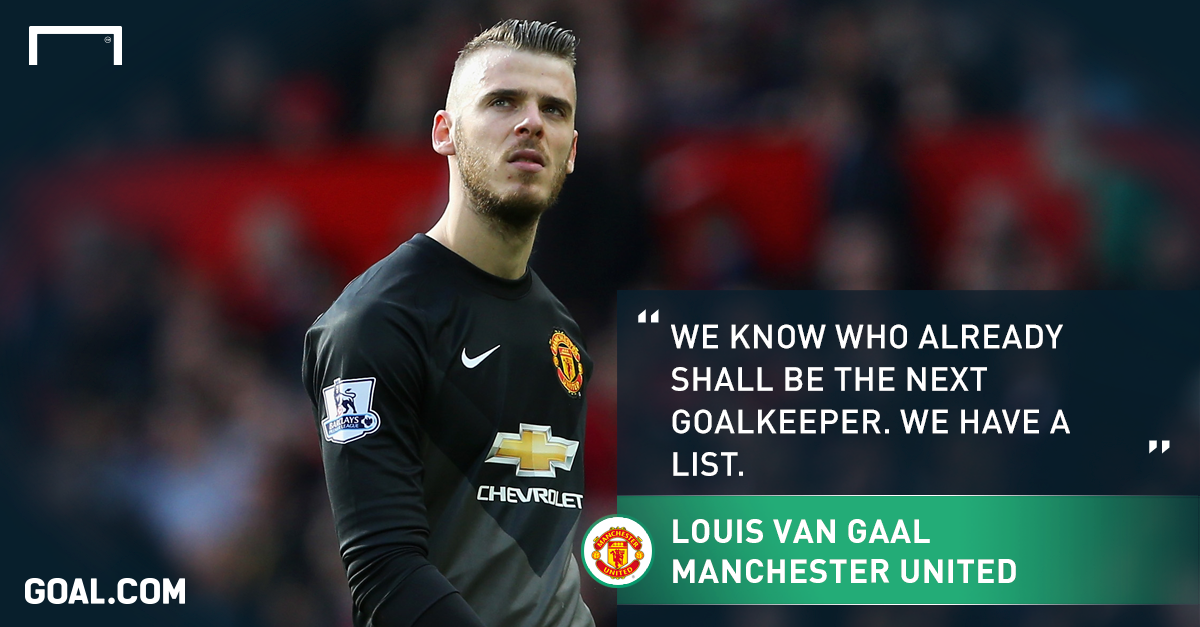 While Madrid are said to be willing to pay a world record fee for a goalkeeper in order to repatriate the Spaniard, who is seen as their No.1 for the next decade, they are hopeful that the delicate contract situation would force United into accepting a low offer.
As a result there is increasing tension inside the Old Trafford boardroom. While the clear intention is to retain De Gea's services, there is a realisation that it could come down to damage limitation.
Van Gaal, while stressing his desire to keep hold of the former Atletico Madrid man, also revealed on Friday that he knows who the club's next No.1 will be, and that there are a list of targets.
"We want him to sign but he has to want to stay here at Manchester United," he said. "I don't know why he has not made the decision.
"We know who already shall be the next goalkeeper. We have a list of goalkeepers who can replace him because we have to be organised also, not only for that position but every position. We want him to stay so hopefully he shall sign."
Tottenham goalkeeper Hugo Lloris has been linked repeatedly with a move to Old Trafford should De Gea depart, while there have also been reports of an interest in Chelsea's Petr Cech, who has slipped behind Thibaut Courtois in Jose Mourinho's pecking order.
Despite the legwork put into finding a replacement, the priority at Old Trafford is to tie down De Gea for as long as possible. Real Madrid, though, have the same objective.

Additional reporting by Alberto Pinero