By Kris Voakes | International Football Correspondent
The change of ownership at a football club generally leads to its supporters dreaming of a superstar XI constructed with endless supplies of cash challenging for immediate honours.
But many of the more successful regimes have been built on more solid foundations, and the Financial Fair Play regulations introduced by Uefa in recent years have championed the formation of strong youth set-ups.
To that end, it is worth noting that Bee Taechaubol has already set about building a pioneering worldwide collection of academies which could one day act as a stepping stone to AC Milan for youngsters all across the globe.
The Thai entrepreneur returns to Milan on Wednesday to meet with Silvio Berlusconi as he aims to close the deal which would see him become the majority shareholder of the once-great Italian club. And, if the purchase goes through, the Rossoneri could eventually feel the benefit of the recently-inaugurated Global Legends Series (GLS).
The concept, which sees former World Cup and Champions League winners come together for an one-off match before leading coaching sessions for children, was co-founded by Fabio Cannavaro with Mr Bee providing much of the investment and business acumen which saw the idea come to fruition in December 2014. And the 39-year-old is keen for it to grow into an exclusive league which will work in tandem with academies being set up across much of the world.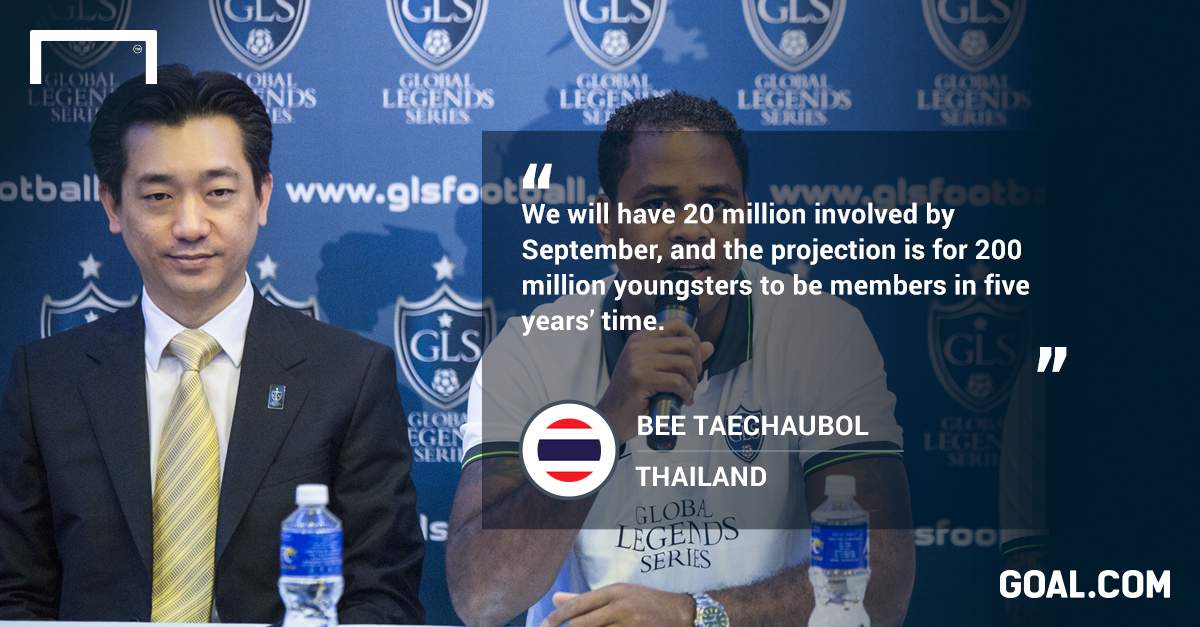 "There is a GLS academy which is now operational in China, and we will add to it with others in Surinam, Thailand and Abu Dhabi so that we then have the whole of Asia, the Middle East and both northern and southern Africa covered," Mr Bee told Goal.
"We will have 20 million involved by September, and the projection is for 200 million youngsters to be members in five years' time. We have promises of support for all of the academies, whether that be from national government or from sponsors."
The completion of a takeover deal at Milan would tee up the prospect of those 200 million young footballers being part of a unique global academy which would fundamentally work to the needs of the Rossoneri. Even those who don't make the mark could well still become supporters of the club as a by-product.
It is a hugely ambitious plan, but one tailored to meet the constraints of the modern game while maximising interest across the world in one of football's biggest names at a time when they are in greatest need of a new direction.
It sounds like an almighty win-win situation, but the most vital piece of the jigsaw if Milan are to feel the benefit is Mr Bee's successful acquisition of a majority stake at San Siro.
Follow Kris Voakes on