By James Goldman
Arsenal will return to Wembley next month to defend their FA Cup crown but selfies and silverware will be in short supply unless they finally learn to master the showpiece occasion.
A moment of inspiration from Alexis Sanchez and one of utter devastation for poor Adam Federici, who left the pitch in tears, sealed Arsenal's passage but it was, yet again, an unnecessarily complicated one.
Aaron Ramsey, Per Mertesacker and Santi Cazorla were the only surviving starters from last season's FA Cup semi-final against Wigan, and it appeared that Arsenal had learned little from that particular brush with catastrophe.
Reading offered precisely what would've been expected from a spirited, organised but ultimately lowly and limited Championship side, yet Arsenal somehow conspired, as is their wont, to produce a performance racked with self-doubt and an alarming lack of authority and control.
Just where did this performance come from? Eight successive Premier League wins, victory at Old Trafford in the quarter-final and a nine-year trophy itch well and truly scratched, but the but the biggest of stages, no matter the opposition, still brings out the worst in Arsenal.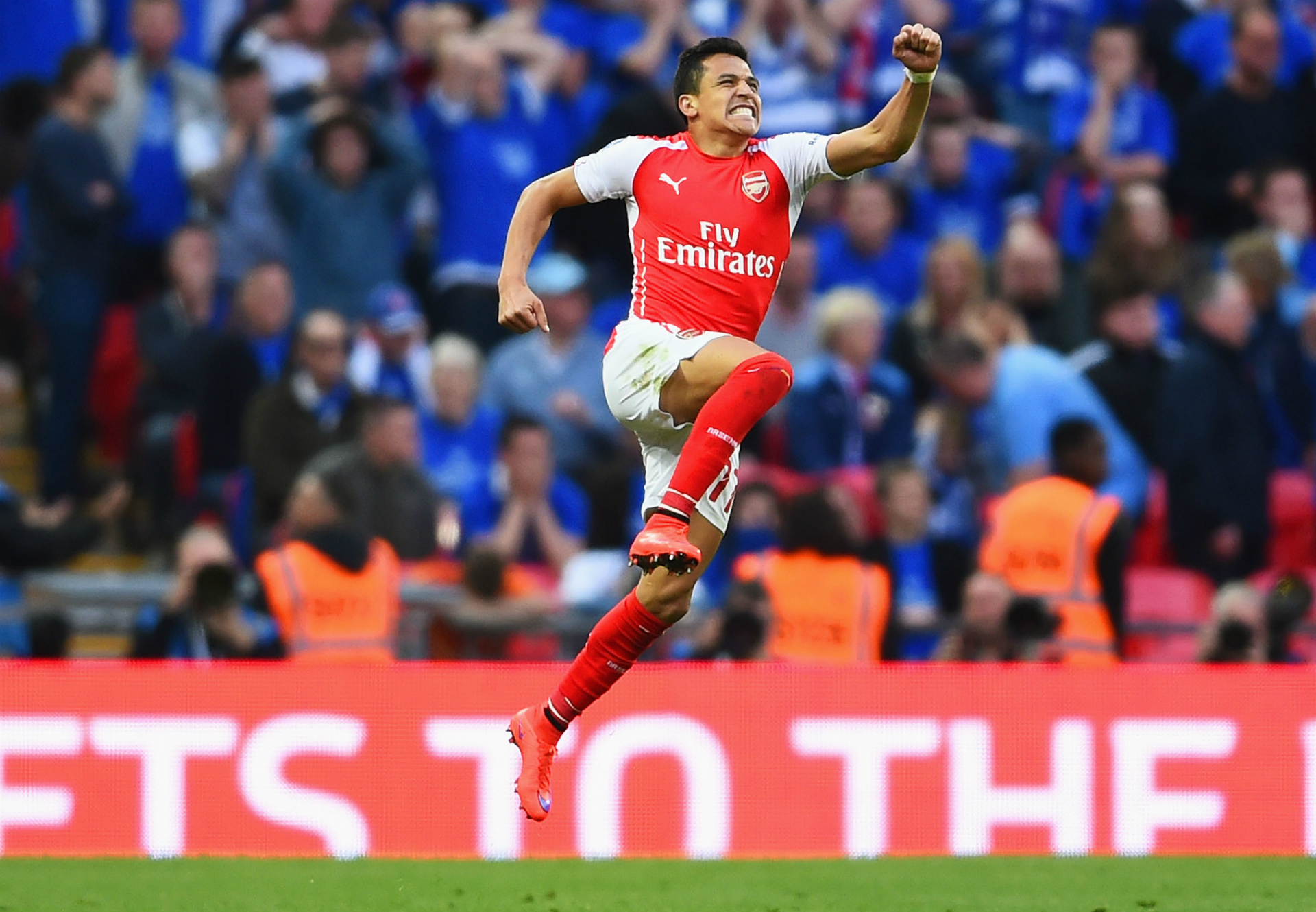 Arsene Wenger has been to the new Wembley six times now. On his five previous visits, goalkeeping disasters gifted victories to Chelsea and Birmingham, while last year's FA Cup successes were very much skin of the teeth jobs. Now this.
Even the advantage of a scarcely merited first-half lead, which came about courtesy of a typically measured Ozil pass and a smooth Alexis finish, failed to steady the nerves.
It seems that blend of German efficiency and South American razzle dazzle will deliver picture book moments at will, but a nervousness still permeates through this team despite the addition of genuine world class talent.
Reading pounced on a fragility, particularly in undercooked full-backs Mathieu Debuchy and Kieran Gibbs, as well as goalkeeper Wojciech Szczesny - all three were culpable in the build-up to Garath McLeary's eminently avoidable equaliser.
Arsenal's jugular was exposed and a team with a sharper blade than that possessed by Pavel Pogrebnyak would have sliced open fresh wounds. When Reading's moment to kill off their wounded prey arrived they lacked both the belief and wherewithal to land the knockout blow.
Arsenal may not be so fortunate when they come up against a Liverpool side motivated by the desire to provide Steven Gerrard with the dream farewell his career deserves, or resurgent Aston Villa who will delight in the opportunity to expose a weakness that fails to show any sign of disappearing.
"It was a very difficult game against a well-organised, physical and resilient Reading team. They defended very well," said a relieved Wenger afterward witnessing his side's latest act of escapology.
"After half-time we didn't have the same intensity in the first half. We started to suffer and paid for it.
"Reading were ready to die on the pitch to get to the final and we have to congratulate them on their effort today."
Until Wenger learns to marry the attitude Reading displayed in abundance with the aesthetic football he demands, Arsenal will remain susceptible to these kind of breakdowns – their recent run of Wembley luck will only run so far.