By Emanuel Rosu
"I've changed. I'm a new man. I look at myself and the way I was before I went to jail and I'm ashamed. I'm not going to do the things I did. Dealing with prison was the most important experience I ever had in my life. I found God. I won't do anything to lose what my soul has gained."
These words belong to Gigi Becali - the colourful and hugely controversial Steaua Bucharest owner – after he was released on parole last week.
Imprisoned in May 2013 on charges of illegal land swaps with the Ministry of National Defense and attempted match-fixing, Becali was granted his freedom 18 months before his sentence was due to end.
During his time inside, he impressed judges with his attitude and leadership as he wrote three books and spent time working at Gheorghe Hagi's Football Academy. After several failed attempts to be released, he was finally successful last week.
Romanian football – for better or for worse - has not been the same without him.
After assuming control of Steaua in 2003, the businessman and politician courted controversy almost daily. He has overseen 24 coaches, including high-profile names such as Hagi and Walter Zenga. He tore up the loan contract of Poland midfielder Rafal Grzelak in 2010 because he was bald. He attempted to get rid of striker Mihai Costea because his girlfriend "sucks the life out of him" at night.
Always available for television and media interviews, Becali made numerous racist, homophobic and discriminatory remarks. He banned all Queen records from Steaua's training ground because lead singer Freddie Mercury was gay. In 2011, he said of Rapid Bucharest president Dinu Gheorghe: "He is a filthy jerk. A fat bum. I'll force this gypsy back up his mother."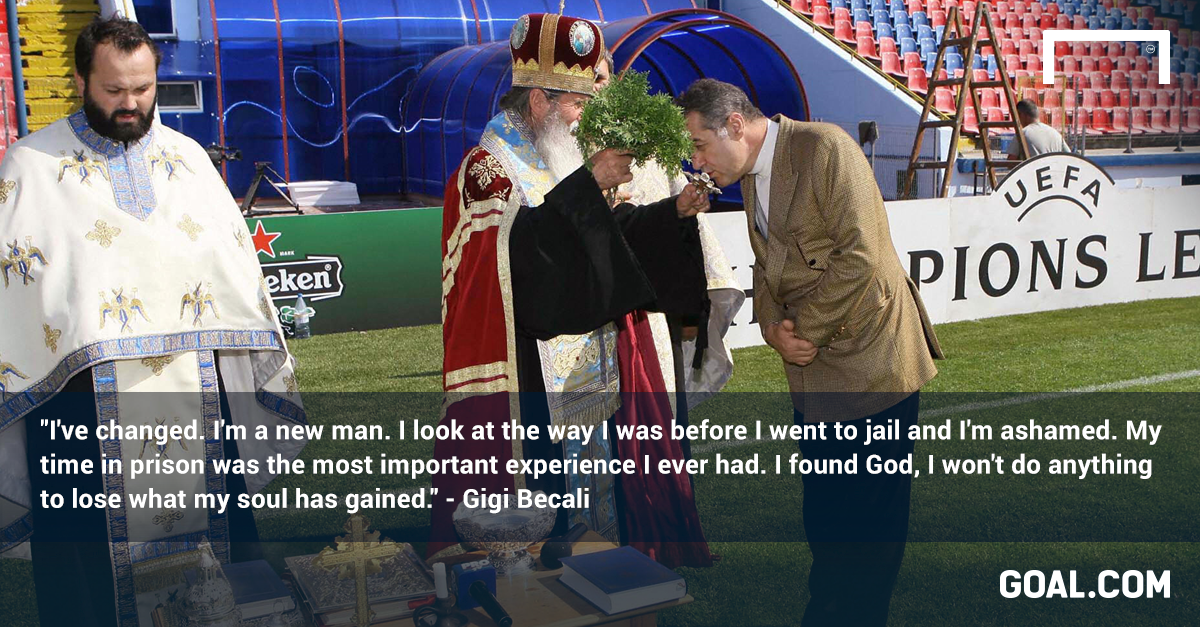 Becali has promised to change in the past, but his penitence has rarely lasted longer than 24 hours. However, former Romanian League president Dumitru Dragomir believes that, this time, Becali really means it.
"Gigi is not the same. You can see it in his eyes," Dragomir, an old friend and ally of Becali, told
Goal
.
"Do you think he's going to start talking like he did before? Forget about that! He would be stupid if he did it again.
"He won't follow the same strategy at Steaua, either. If the club won't make him money, he'll sell it. He was hands-on even from jail. If it wasn't for him, this great club would have become dust by now."
Gigi's first move as a free man was to book a religious holiday to Mount Athos. The Romanian monks who live in the Orthodox monasteries in Athos had made several pleas for his release in the past two years.
The 56-year-old now wants to repay them: "You know that a monk is more important than any government a country could have? Don't ask me about anything, don't ask me about football. I'm going there [to Mount Athos] to find peace and humble souls so my own soul can rest as well."
Football is now down Becali's current list of priorities. This includes the resolution of his conflict with the Romanian Army which has seen his club dispossessed of all historical symbols related to the Steaua brand – such as their name and crest.
"That crest and name are worth as much as the profits they make using it. Let's see what they do, what the next step will be and then we can talk about the subject," Becali argued, before offering a hint that there is still some of the old fiery Gigi left in him.
"They have to pay me to wear their badge and symbols," he sniped. "Who would buy something that is out of date? They need Steaua's players to have the crest on their chests - those players sell the football shirts, not an old badge. I might ask them to give me a percentage of their revenues!"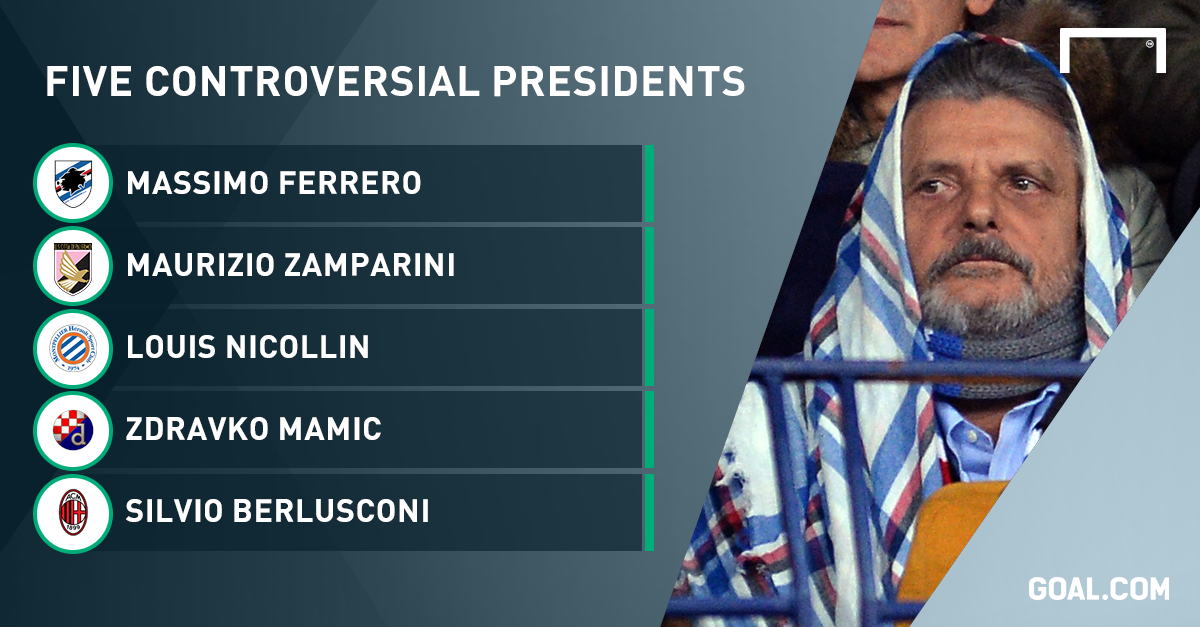 While in prison, Becali saw his team win two league titles and close on a third consecutive crown. Steaua played Champions League football and had the stability they only dreamed of while Becali was free.
Steaua are the only financially secure club in a bankrupt league which contains seven insolvent teams. That's not a reason to celebrate, though, and Becali faces heavy opposition from the club's Ultras who no longer attend the team's matches.
Indeed, many Ultras are pushing for the army to create a new club which would use the historic crest and symbols.
"This is not Steaua. This is FCSB [their newly adopted name]. We don't think that Becali is representing the club we love, so we want the army to create a new Steaua, the real Steaua, the one which has all the history. That's our team," Alexandru Tofan, a leader from the 'Peluza SUD' ultras group, told
Goal
.
Becali's interests in football have evolved. He once dreamed of being "bigger and better than [Chelsea owner] Roman Abramovich" but those aspirations now belong to the past.
"Steaua are making money right now and I want to donate everything to charity. That's my only goal. My soul is more important than my pocket," he says.
"This the only thing that matters in life. Steaua is a club like all the others - we'll see what happens when it stops making money."
So is he thinking about selling Steaua Bucharest? Is he really a new man? At least one thing has stayed the same – Gigi Becali is always unpredictable.
Follow Emanuel Rosu
on