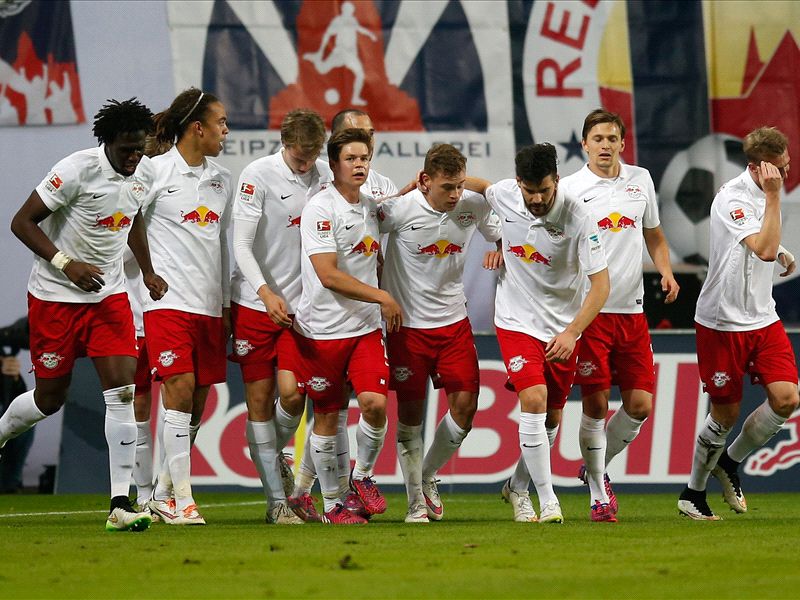 By Stefan Coerts
At first sight, the imminent transfer of Davie Selke from Werder Bremen to RB Leipzig at the end of this season for an initial fee of €8 million - potentially rising to €10m – seems a rather remarkable one.
Barely a year ago, the promising striker guided Germany to the European title at Under-19 level, picking up the top goalscorer and player of the tournament awards in the process. Selke has become a key player at Werder this season, having previously made his first-team debut in 2013-14.
The 20-year-old is among the brightest youngsters in his age category. A step down to the 2. Bundesliga would consequently be out of the question for any other player in his situation.
Leipzig are not your average second-tier outfit, though.
The club were only founded in May 2009, when €4.25 billion enterprise Red Bull acquired the license of Oberliga side Markranstadt as part of a plan to become a force in German football.
"Our project with Leipzig should eventually see us end up in the Bundesliga," commented Red Bull chief Dietrich Mateschitz at the time. "We are used to meeting our objectives and we hope this will also be the case with RB Leipzig.
"We want to try to develop the team one step at a time and make it to the 2. Liga within four or five years. From there on, we will see how long it takes to make the step to the Bundesliga."
RasenBallsport Leipzig - as the club are named in full to comply with DFB regulations prohibiting them from using the Red Bull brand name - have not wasted any time to make their way up the ladder in the German football landscape.
They moved up to the Regionalliga in their first season, then won promotion to the 3. Liga in 2012-13, only to continue their rise to the 2. Bundesliga last term, thus following Mateschitz's initial five-year plan to make it to the second tier.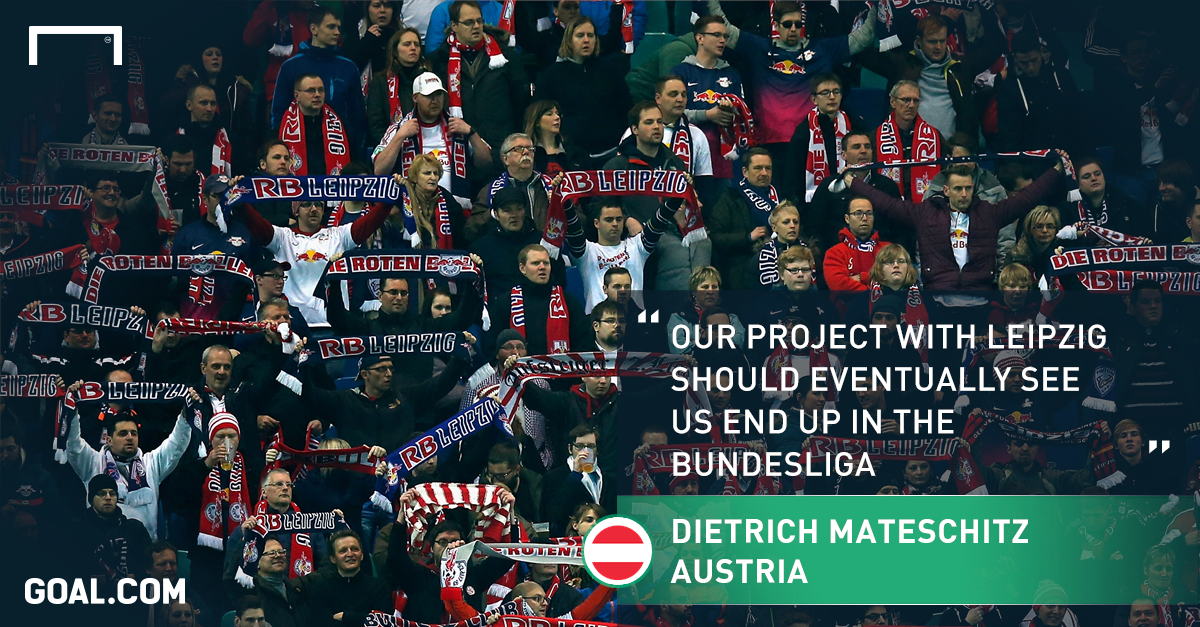 The next challenge is to make that final step up to the German top flight – and RB Leipzig have a two-pronged plan to fulfil their ambition of Bundesliga football.
Their considerable financial strength gives them a major advantage over their rivals, with no other 2. Bundesliga club coming close to Leipzig's spending in recent years. Promising Danish attacker Yussuf Poulsen was the club's first relatively big-money signing in July 2013. Omer Damari, Massimo Bruno, Emil Forsberg and Marcel Sabitzer followed suit in the summer of 2014. The aforementioned Selke is the club's first high-profile acquisition for 2015 – and there will likely be more transfer activity over the next few months.
The Red Bull Arena side are determined to not solely flex their muscles in the transfer market, though, and aim to develop their own stars of the future.
"Ideally, I would like to see the majority of the players at RB Leipzig to have come through the ranks of our own youth academy," Mateschitz insisted upon the club's founding. To achieve that, the ambitious East German side opted to bring in Frieder Schrof as their new head of youth development.
Schrof previously led the renowned Stuttgart academy, which produced stars such as Kevin Kuranyi, Mario Gomez and Sami Khedira. He is desperate to build a similar production line at RB Leipzig, with the club set to complete the building of a new €35m academy later this year.
"We want to make sure our youth players get a top education. It's our goal to have as many players as possible in our team who came through our own academy," Schrof told
Goal
last week.
"It will give us another boost when our new academy is ready. This offers us new opportunities. RB Leipzig will be setting the standards when it comes to training facilities, education levels and accommodation.
"Our youth academy is not yet at the same level as that of Stuttgart, but we will make steps forward again when our new academy is completed."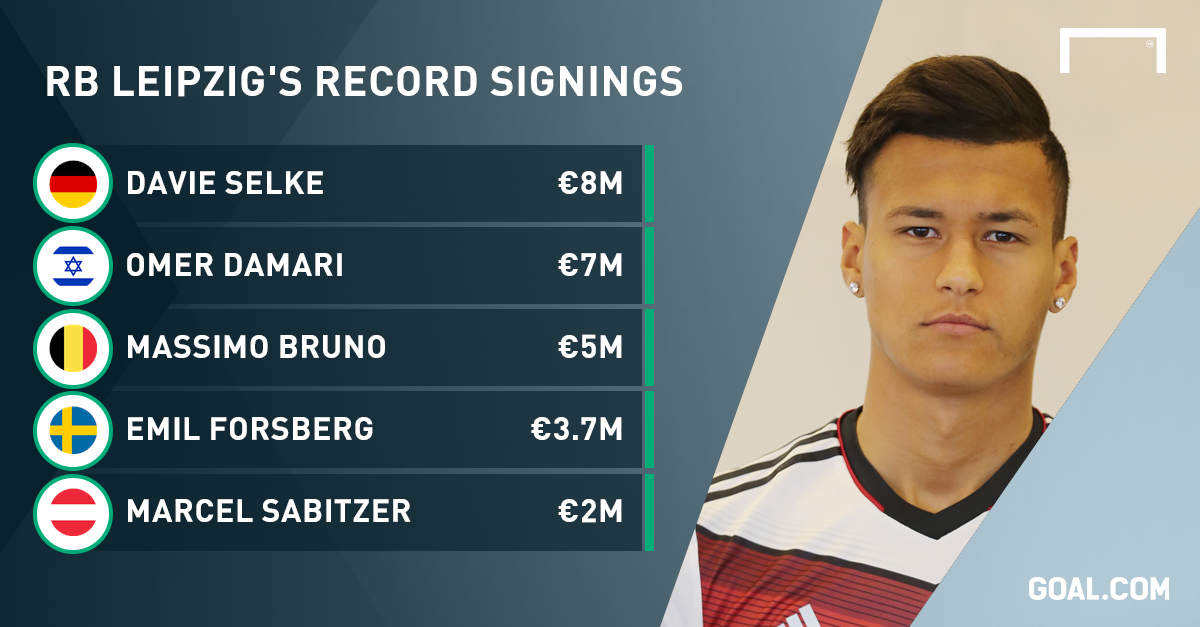 Irrespective of their seemingly sensible strategy to make it to the top, there remain question marks over Leipzig's future.
They are by no means the first 'unfashionable' team to try to upset the footballing hierarchy, with clubs such as Chelsea, Manchester City, Paris Saint-Germain all spending their way to the apex of the pyramid in recent years and Wolfsburg and Hoffenheim successful examples in the Bundesliga. Nevertheless, the likes of Anzhi Makhachkala, Malaga and – to a lesser extent – Monaco have all encountered difficulties after initially rapidly rising to prominence following the arrival of a rich owner.
Malaga's dreams of winning La Liga came to an abrupt end after president Abdullah Al Thani turned off the money tap, while Anzhi even dropped to the Russian second tier after billionaire owner Suleyman Kerimov decided to significantly cut the club's budget. Monaco still find themselves in the Champions League this term, yet lost star players Radamel Falcao and James Rodriguez last year after owner Dmytri Rybolovlev got entangled in a nasty divorce that cost him a large chunk of his fortune.
Such a scenario seems unlikely for RB Leipzig, though.
Not only are Red Bull one of the wealthiest enterprises out there and more than capable of dealing with any potential financial setbacks, they are also incredibly committed to the cause and have no intention of walking away from the project any time soon, with their involvement at Red Bull Salzburg, New York Red Bulls, Red Bull Brasil and Red Bull Ghana evidence of their desire to make a long-term mark on the game.
Many have argued that Leipzig's current reliance on Red Bull will eventually come back to haunt them. Critics insist their 'financial doping' is destined to land them in hot water when Uefa's Financial Fair Play regulations come into effect should they qualify for Europe.
The truth is, however, that the conditions for Leipzig to increase revenue over the next few years are hugely promising.
The absence of any other Bundesliga teams in their direct surroundings makes them the main football attraction in the area if their progress continues – with both fans and other sponsors likely to find their way to the club once they make it into the top tier.
They have a 44,345-seater stadium at their disposal and they have every chance of regularly filling their ground in the future. In May 2014, RB Leipzig welcomed 42,713 fans as they celebrated promotion to the 2. Bundesliga and their arena was a sell-out for the DFB-Pokal clash with Wolfsburg last month.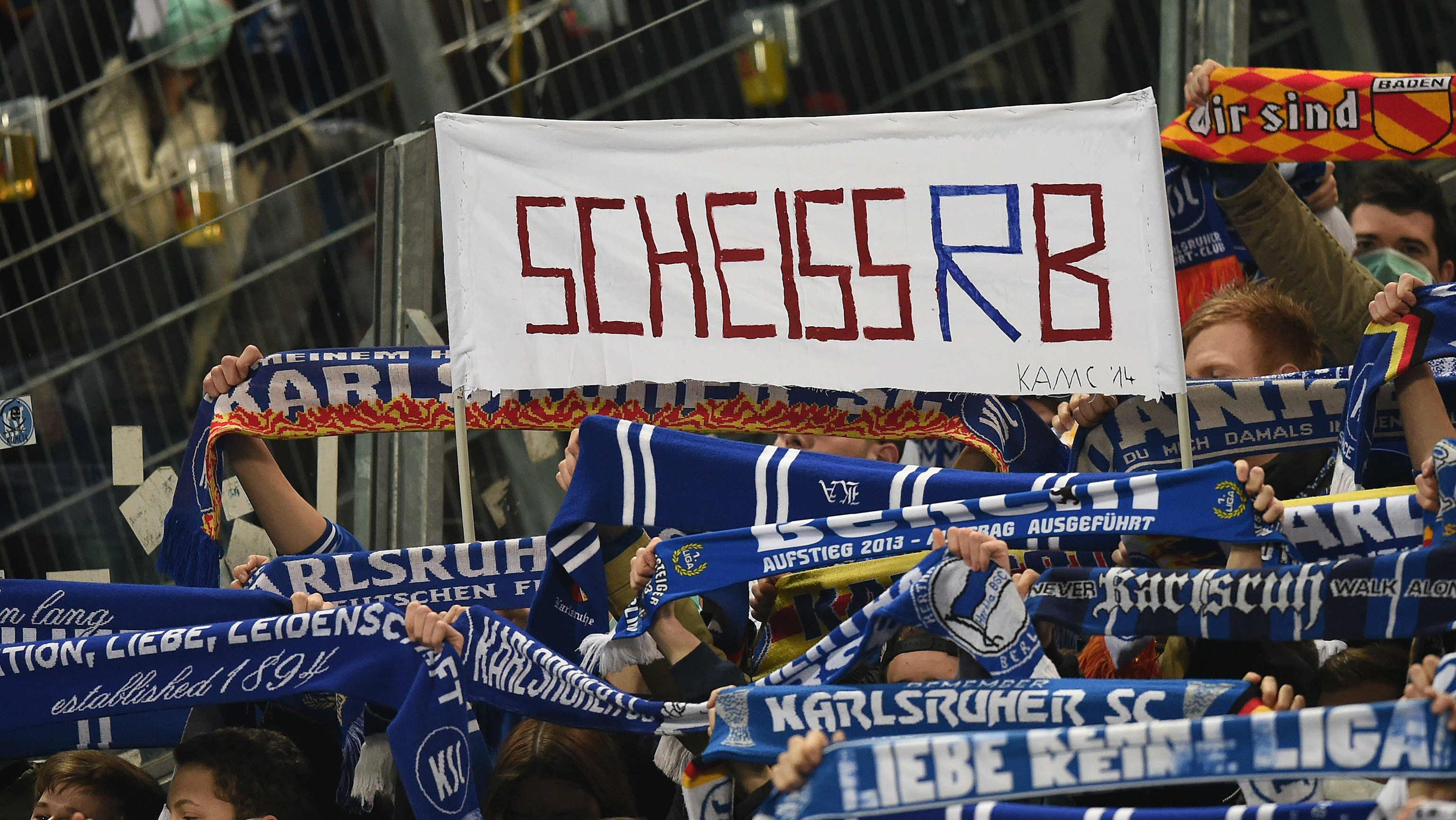 No love lost |
RB Leipzig's meteorical rise has earned them plenty of enemies
Fans of
Traditionsvereinen
such as Kaiserslautern, 1860 Munich and Nurnberg - who find themselves stuck in the 2. Bundesliga - might not like it, but there's little doubt that RB Leipzig are here to stay, much like Volkswagen-driven Wolfsburg and Bayer-fuelled Leverkusen.
With Red Bull's unrivalled financial resources, a Hinterland crying out for a big club in the area, a state-of-the-art academy and a sensible sporting director in Ralf Rangnick, the only way is up for RB Leipzig.
They might not make it into the Bundesliga this term, but Germany's nouveau riche are destined to shake up the footballing landscape. And Red Bull will be at the very heart of it.