By Mark Doyle
Before last month's humiliating home loss to Fiorentina, Roma fans unfurled a banner at the Stadio Olimpico that read: "We need 11 Garcias." However, come the season's end, the Giallorossi might not even have one.
Roma coach Rudi Garcia is a man under pressure, which, on the face of it, seems unfair given how he has transformed the club from also-rans into Serie A title contenders since arriving in the Italian capital in the summer of 2013. Little was expected of the former Lille coach as so little was known. Indeed, Daniele De Rossi had to 'google' his new coach's name and was less than impressed to come across a video of the Frenchman playing the guitar. "Look who we've got!" he exclaimed, horrified, as he turned the screen towards Italy team-mate Andrea Pirlo during an international break.
However, the only thing more dramatic about Roma's remarkable rise to prominence under Garcia has been their spectacular capitulation. Since December, they have been eliminated from the Champions League, the Coppa Italia, the Europa League and gone from fighting Juventus for the Scudetto to battling Lazio for second place.
In that context, the banner was a remarkable show of support for Garcia, made all the more staggering by Roma's lack of a home win since the end of November. However, when it comes to culprits for the collapse, sporting director Walter Sabatini ranks just behind the players in the supporters' eyes.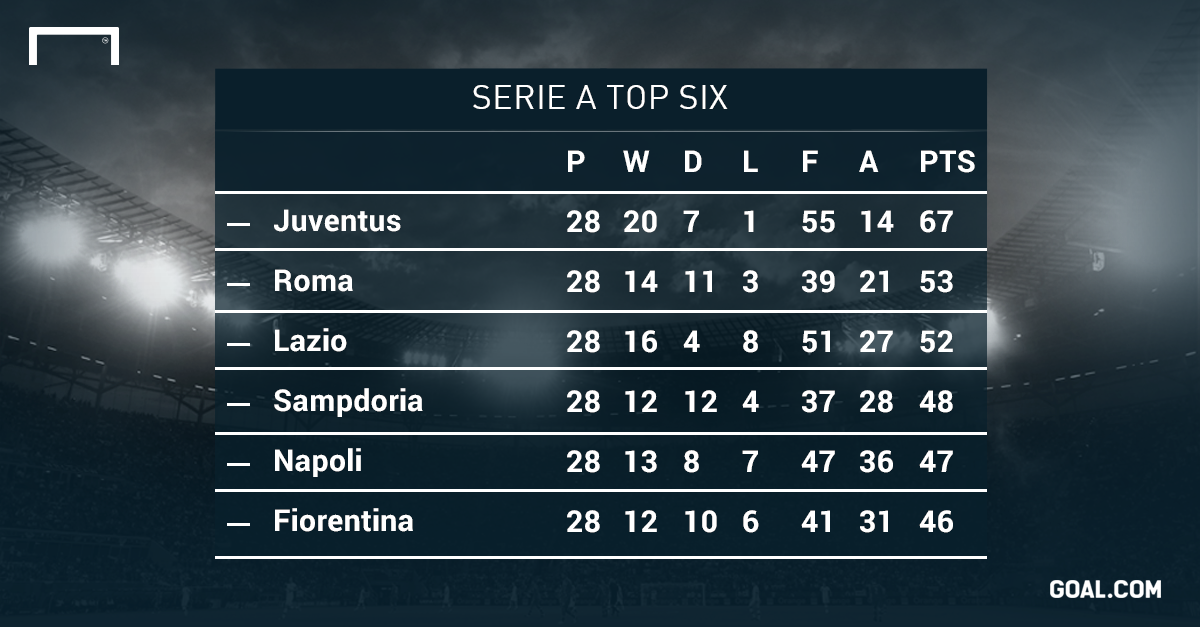 Roma were still fighting on three fronts at the turn of the year but it was evident long before the winter break that Garcia's squad needed reinforcements. In fairness to Sabatini, he identified that Roma lacked a goalscorer and he sanctioned what was effectively a €28 million outlay on two strikers, Seydou Doumbia (€14.4m) and Victor Ibarbo (€2.5m with an option to buy for €12.5m). However, Doumbia has proven a disastrous waste of money. He is not only out of form but also out of shape and it is speculated that he will be replaced by Roma's first-choice winter transfer target, Luiz Adriano, at the end of the season. Ibarbo, meanwhile, arrived injured from Cagliari and has yet to feature in Serie A, meaning Roma remain painfully toothless in attack.
Of course, there have been other disappointing deals, most notably Juan Iturbe, who has failed dismally to justify the €22m Roma paid Verona for his services before the season began. Sabatini's transfer flops have been compounded by the underperformance of key men such as De Rossi, the highest-paid player in Serie A, and Miralem Pjanic, rewarded with a new contract last summer.
As a team Roma have shown themselves to be mentally weak. They had a Champions League last-16 place within their grasp but let it slip by conceding an injury-time equaliser in a 1-1 draw at CSKA before being beaten 2-0 at home to Manchester City when a scoreless draw would have seen them progress. Their inability to win at home is clearly psychological, as they are unbeaten in their last nine away games (five wins, four draws). Garcia has admitted that some of his players are now scared of playing at the Olimpico.
Unsurprisingly, there have been reports that several senior squad members have not taken kindly to being made responsible for the slump, with captain Francesco Totti even having to deny claims that "an-anti Garcia conspiracy" was developing in the dressing room.
Garcia has not been absolved of all blame, though, either internally or externally. It is no coincidence that confirmation of his relationship with a 28-year-old presenter on Roma's in-house TV channel has only recently come out in the press - even though the pair have been dating since September. The revelation has been used in some quarters to suggest that Garcia has somehow taken his eye off the ball this season.

However, it is not a declaration of love that has proven most detrimental to the public perception of Garcia, but a declaration of war. In the aftermath of last November's controversial 3-2 loss at Juventus, he stated: "I think we are stronger than Juventus and I say this clearly: we will win the championship."

That was the most damaging claim on a night on which he cast all sorts of aspersions on the impartiality of officials. Those words have haunted Garcia since the turn of the year. For many, they put undue pressure on a Roma side that were still not on the same level as Juve from a mental perspective and even Garcia has acknowledged that the repercussions have been keenly felt. "I have suffered divine punishment for saying we could win the league," he confessed.
Consequently, the 1-0 win over Cesena just before the winter break was massive for both Roma and Garcia. For him, it was a timely show of unity; a demonstration that he retains the full support of the dressing room.
The challenge now, though, is to return to winning ways in front of their own fans, starting with Saturday's crunch clash with Napoli at the Stadio Olimpico.
It is a fascinating encounter, primarily because these are two sides in similar positions. Both were expected to challenge for the title and yet both are in a real dogfight for Champions League football. Furthermore, after sudden slumps in form, uncertainty surrounds the future of both coaches.
Just like Garcia, Benitez was expected to oversee a sustained Scudetto bid this year but it never materialised. Their cases are a little different, though. Firstly, Benitez was not adequately backed in the transfer market. Also, while there remains a perception that Benitez is a cup coach rather than a league winner and that his rotation policy can be detrimental to a team's continuity, Napoli want the Spaniard to stay at the San Paolo. Indeed, it was reported earlier this week that Partenopei president Aurelio De Laurentiis offered Benitez a contract extension until 2018.
However, Benitez is reluctant to commit as he wants to be closer to his family in England and seems unlikely to be swayed by De Laurentiis' offer to pay for the Champions League winner's kids to attend an English-language school in Naples.
As a result, Champions League qualification is not as crucial for Benitez - who would be more than happy to depart after adding the Coppa Italia and Europa League to his haul of 12 trophies as a coach - as it is for Napoli. Or indeed Garcia.
But then, the Frenchman will be facing the sack anyway if Roma finish third behind hated city rivals Lazio. In such a scenario, Garcia would really see a fans' backlash.

Follow Mark Doyle on