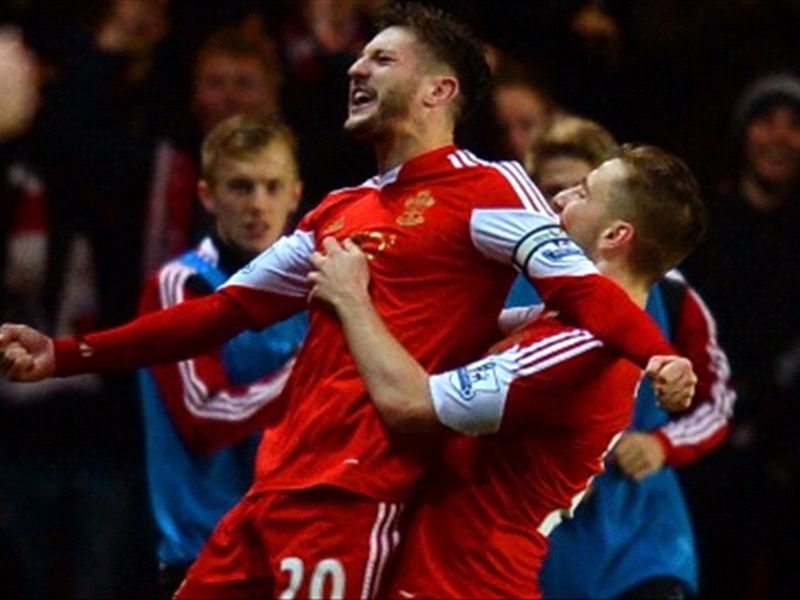 By Paul Thompson
Southampton have the most profitable youth academy from Europe's big five leagues in England, Spain, Italy, Germany and France, a study by a footballing research group has revealed.
The CIES Football Observatory
, based within the International Centre for Sports Studies in Neuchatel, Switzerland, specialises in the statistical analysis of football.
CIES calculated that Southampton made €90.2 million through the sales of club-trained stars Calum Chambers, Luke Shaw and Adam Lallana. This represents nearly 40 per cent of income generated by the Premier League's current 20 clubs in regards to the sale of academy players over the past three seasons.
The most lucrative of these sales was the offloading of Shaw to Manchester United for the substantial sum of €43m. At the age of 19 he became the most expensive teenager in world football, a record previously held by United's captain Wayne Rooney. Adam Lallana also came through the youth ranks at Southampton and, following his summer sale for €35m, is now a key member of Brendan Rodgers' Liverpool side.
Real Madrid (6th), Barcelona (7th), Bayern Munich (12th), Manchester United (13th) and Paris Saint-Germain (14th) all make the top 20 list of most profitable youth academies.
There is a notable absence of many of the top European clubs from the Premier League and Serie A, including Chelsea, Arsenal, Juventus and Inter. Italy has only two representatives in the top 20, with Genoa 15th and Atalanta 17th.
Lille, Real Sociedad, Sevilla and Borussia Dortmund complete the top five behind Southampton, with these clubs making a healthy profit from recent sales.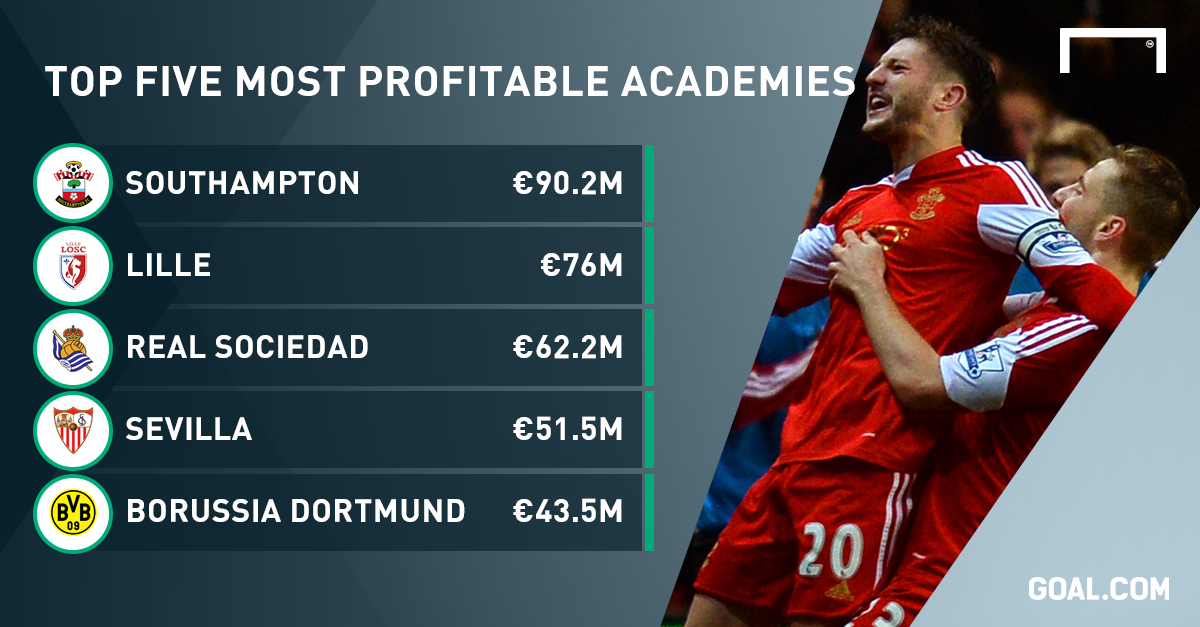 Mario Gotze, who graduated from the Borussia Dortmund youth academy, established himself as an integral part of their 2012 Bundesliga title-winning side before being sold to Bayern Munich a year later when they triggered his €37m release clause.
Meanwhile, Lille graduate Eden Hazard has become a crucial member of Mourinho's Chelsea team following his €44m arrival in 2012. Sales such as Hazard's have made Ligue 1 the most profitable division when it comes to the transfers of academy-trained players. The league has collectively pocketed €292m in transfer fees since 2013, accounting for 27% of the academy-trained player sales across the big five leagues.
La Liga sits second with €276m from academy sales, the English Premier League third (€227m) and the Bundesliga fourth (€163m), with Serie A rock-bottom of the table after procuring the paltry sum of €114m.
CIES also analysed which academies have produced the most players now competing in one of Europe's top five leagues. As of 2014, Barcelona have the most, 43, with 13 of these currently at Camp Nou.
The top 10 in this category is dominated by Ligue 1 and La Liga teams, with Manchester United the only representative from any other championship.
Manchester City have an underwhelming 12 players from their youth set-up still playing amongst Europe's top leagues, with only one of those still at the Etihad. The situation is similar at Chelsea, as they also have only 12 players still in the top European divisions and only three still at the London club.
Real Madrid, Olympique Lyonnais and Paris-Saint Germain fare better and have 33, 32 and 27 players respectively still playing in Europe's big five leagues.
Full tables and statistics are provided by research group CIES Football Observatory and can be found through their Big-5 Weekly Post at http://www.football-observatory.com/Most- profitable-youth-academies-Southampton-tops. and http://www.football-observatory.com/IMG/pdf/wp86_eng.pdf