The winter transfer window rarely serves up any huge moves, but there was one major exception this year when Chelsea agreed to splash out €33 million for Fiorentina star Juan Cuadrado.
As part of the deal, Mohamed Salah travelled the other way on an 18-month loan deal with the Italians retaining the option to purchase him permanently in 2016.
The Egyptian has made a stunning start to life in Serie A and on Thursday he scored twice - including a wonder-goal - in a 2-1 Coppa Italia win over Juventus in Turin. Cuadrado, meanwhile, is starting to find his feet at Stamford Bridge and has already won the League Cup.
So just over a month into their new jobs, who out of Fiorentina and Chelsea got the better deal? Two Goal writers go head to head on the issue. You can leave a comment and vote in our poll at the bottom of the page.
"SALAH AS GIFTED AS CUADRADO & FIORENTINA MADE €33M "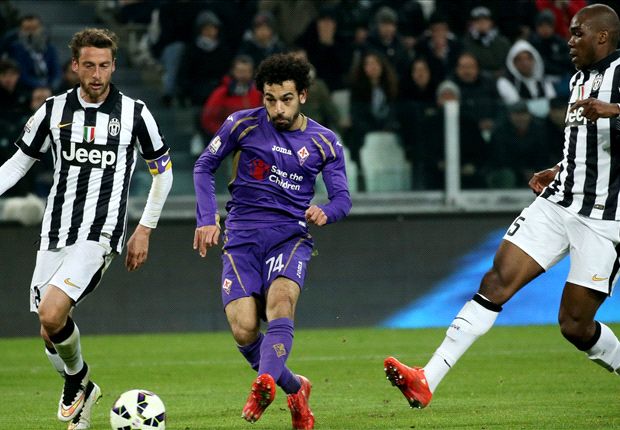 By Carlo Garganese
There is no doubt that once Juan Cuadrado settles in London, he will be a huge asset to Chelsea. The Colombian is one of Europe's most dynamic dribblers and represents an upgrade on Andre Schurrle. However, all factors considered, Fiorentina clearly got the better end of the bargain.
In an economic sense, the Viola will have been laughing all the way to the bank. Not only can they reinvest that €33m into the squad, they also received an equally gifted replacement on loan for 18 months.
As Viola coach Vincenzo Montella noted: "Fiorentina earned a lot of money, and on the pitch they are similar."
When Fiorentina make Salah's deal permanent in 2016 for €18m, they will have the option of retaining the player or selling him on for a big profit. Whatever they decide, they will hit the jackpot again.
Salah's price tag has sky-rocketed after an incredible start to life in Serie A. The Egyptian has been absolutely devastating running at opponents with his searing speed, silky skills and delightful left foot. He showcased all of these attributes with the first of his two goals on Thursday. He ran 65 yards, left defenders in his wake and thrashed the ball into the top corner - single-handedly inflicting Juve's first home defeat in two years.
He is as technically and tactically proficient as Cuadrado – capable of operating out wide, centrally or as a striker – but he is a bigger goal threat and better shooter. From four Viola starts he has already scored six important goals in three competitions – Cuadrado managed the same number in five months before moving to Chelsea.
And for those who like to jump on the anti-Italy bandwagon, Salah proved in Fiorentina's dismantling of Spurs last week that he is not only succeeding because he is playing in Serie A. Time and again he has been the bane of Premier League sides in Europe.
Salah was simply never given a chance by Jose Mourinho - handed just two starts in 2014-15. He is now demonstrating what a special talent he is and at the age of just 22 – four years Cuadrado's junior – he has his whole career ahead of him.
"CUADRADO HAS MORE DESIRE TO BEAT MEN THAN WILLIAN"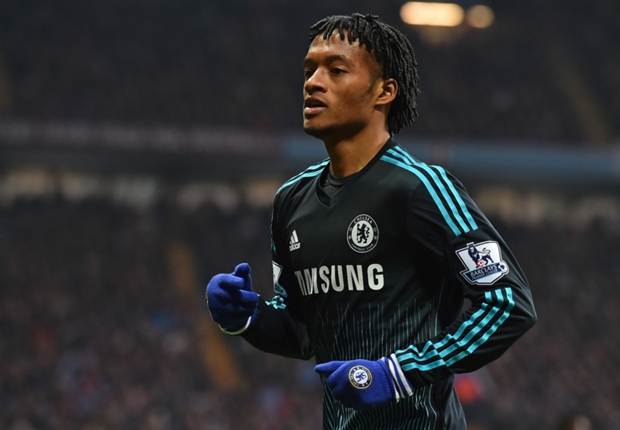 By Liam Twomey
Chelsea took a risk in January. Top of the Premier League and flying in two cup competitions, it would have been easy to leave a talented squad untouched and trust that Jose Mourinho could marshall his existing resources to major silverware. Instead, they gave up two players to get one.
Time has proved it the right decision. Andre Schurrle and Mohamed Salah are both talented footballers who are already impressing for their new employers, but neither this season enjoyed the kind of trust that Juan Cuadrado has immediately earned from Mourinho.
Schurrle only completed 90 minutes three times for Chelsea this term - all in the League Cup against lower division opponents - while Salah failed to last the distance on any of his four starts. Across the Blues' 36 matches between August and January the German averaged just under 26 minutes per game, the Egyptian just over nine.
Cuadrado, in contrast, has featured in all five of Chelsea's matches since his arrival, averaging over 33 minutes on the field. One suspects that number will only increase as the Colombian grows familiar with his new surroundings, new team-mates and precise role in Mourinho's tactical system.
His performances to date have not yielded a goal or assist return to match Salah's impact for Fiorentina – such expectations would be unreasonable after only two starts in a vastly different, much quicker and higher quality league – but the early signs are promising.
Cuadrado has already showcased a greater desire and ability to commit defenders than Willian, the man whose spot in Chelsea's starting XI is most at risk.
But even more pleasing for Mourinho is the flawless application of his new signing's defensive application, due to his significant experience as a wing-back in Italy.
In the long-term there is every reason to believe Cuadrado will be a big asset to Chelsea. In the short-term Mourinho's squad may have shrunk, but the number of players he feels he can trust has grown.