By Mark Doyle
Several members of the Borussia Dortmund squad have been laid low by a winter bug in recent weeks, with Ciro Immobile the most recent player to suffer flu-like symptoms.
Jurgen Klopp made light of the situation ahead of Friday's Bundesliga meeting with Stuttgart. "In his case, I have to determine if it's really about his fitness or the fact that we are playing Juventus next week," the BVB boss told reporters on Wednesday.
Klopp was of course joking that the Italian might not want to face his first professional club. He was an unused substitute for Friday's 3-2 win, but the uncomfortable truth is that Immobile is unlikely to be selected for the game in Turin even if he is in perfect health.
VIEW FROM GERMANY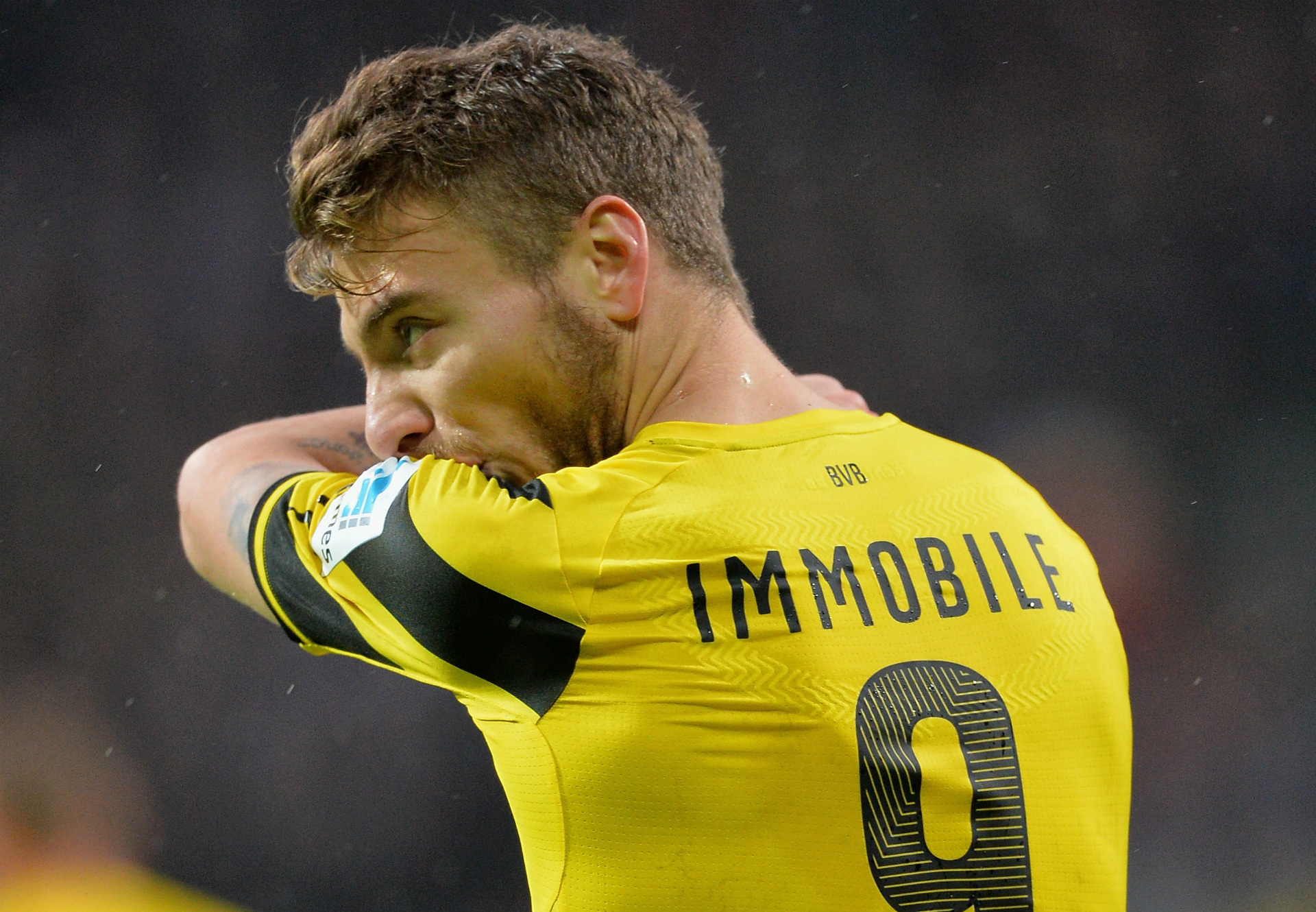 By Stefan Doring

"Ciro Immobile has had several chances to prove himself at Dortmund but he has only had one or two really good games. After nearly eight months in Dortmund he has still not settled.

"He is not a player who takes much part in the game. He is penalty-area striker. But at Dortmund you also have to do work hard defensively and also to do a lot of running and passing.

"At the moment there is no space for him in the first team. Aubameyang, Reus, Kampl and Kagawa are playing well together. If there is a good offer for Ciro during the summer, there is a strong chance that he will leave."
That is a sad state of affairs for a player that Dortmund paid just under €20 million for just under nine months ago. And it's not as if Immobile was forced upon Klopp either. The Neopolitan was always the coach's No.1 choice to replace Robert Lewandowski, who left for Bayern Munich last summer. Klopp wanted the 2013-14 Serie A
capocannoniere
at all costs.
"The forwards that I want cost more but they are also the best in circulation," Klopp told
Tuttosport
last May. "We are willing to do everything to bring Immobile to us."
Klopp got his man less than a month later and could not have been happier with his new prized possession. "Ciro is the perfect size at 1.80m, so he has a proper edge. He is a powerhouse who can play in several positions and he played a big role in many team goals and played in the continuously intense Italian league.
"He can, will and must still improve in many areas and we want to help him. But Ciro is a real warrior. And I use that term deliberately."
However, others were not so sure about the wisdom of the deal, questioning whether Immobile was really the ideal replacement for Lewandowski.
Former Germany international Dietmar Hamman told
Sky Sport Germany
on the opening day of the Bundesliga season, "He's a box player and, given the way Dortmund play, I don't know if he helps them. I'm not sure if he has much value for BVB."
Lothar Matthaus felt the transfer was a bad idea right from the off and was, unsurprisingly, even more scathing in his appraisal of Immobile's suitability to playing as the lone striker in a counter-attacking team. "He is a player with skill and potential, but I'm sorry, he can't replace Lewandowski," the World Cup winner lamented on
Sky
.
"He is not a striker like Robert, who runs long distances. Immobile just stays in the centre."
Immobile vowed to let his football do the talking. "Matthaus is a legend of the German game and he can say whatever he wants," the 25-year-old told
Bild
. "But when I start scoring on a regular basis, the problem will be solved automatically."
The only trouble is that Immobile has yet to start doing so. He spoke of his stunning solo strike against Arsenal in the Champions League on September 16 as a release, a feeling of "liberation", but he remains shackled by the constraints of Dortmund's intense work ethic, a slave to Klopp's demanding, high-pressure game.
Immobile insisted during the January transfer window that he has no intention of leaving Signal Iduna Park any time soon but the worrying thing for the forward - aside from his dreadful record of three goals in 15 Bundesliga appearances - is that Klopp now seems to have decided that BVB function better without him.
VIEW FROM ITALY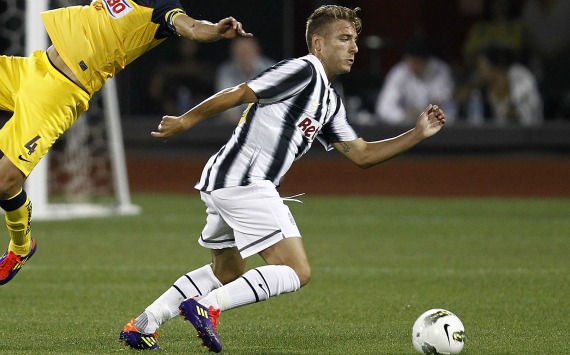 By Federico Casotti

"Juventus never really believed in Immobile. Few people remember his Champions League debut in 2009, when Ciro Ferrara fielded him as a substitute in an infamous defeat at Bordeaux. He was simply the wrong man in the wrong place.

"Juventus always rated him a good striker, but not good enough for them. He's a fast, hard-running striker, rather than a Pippo Inzaghi-like poacher.

"It's no coincidence that he has performed best under two coaches - former Pescara boss Zdenek Zeman and Giampiero Ventura - who have similar, attacking styles of play."
Immobile started five successive Bundesliga games between December 13 and January 31 - three before the winter break, and two after it - and netted just once, with BVB picking up just two points in that time.
Furthermore, he has been left on the bench for Dortmund's last two outings, and BVB have won both, to pull themselves away from the drop zone.
Flu or no flu, Immobile's involvement against Juve on Tuesday night is extremely unlikely, which only seems to vindicate the Italian champions for deciding against re-signing their youth team graduate last summer.
Immobile made his Sere A debut as far back as 2009 but he spent most of his Bianconeri career out on loan before the Old Lady sold half of his ownership rights to Genoa in January 2012 ahead of a summer switch to the Luigi Ferraris. He was then allowed to join Torino the following year as part of a similar co-ownership agreement.
Consequently, when Dortmund came calling before World Cup 2014, Juve had a decision to make: sell their share to Torino or buy him outright. Immobile claims that ex-Bianconeri boss Antonio Conte wanted him at Juventus Stadium but that club president Andrea Agnelli and sporting director Beppe Marotta refused to sanction the deal.
Goal understands that Juve's transfer policy played an important role in Conte's subsequent resignation but Immobile's struggles at Signal Iduna Park would suggest that that Scudetto holders made the right call.
Immobile would dearly love to prove Juve wrong for snubbing him and Dortmund right for signing him by starring in Turin on Tuesday. "Klopp chose me and I want to repay him," he recently declared.
However, the chances are that he won't be given the opportunity.
Follow Mark Doyle on