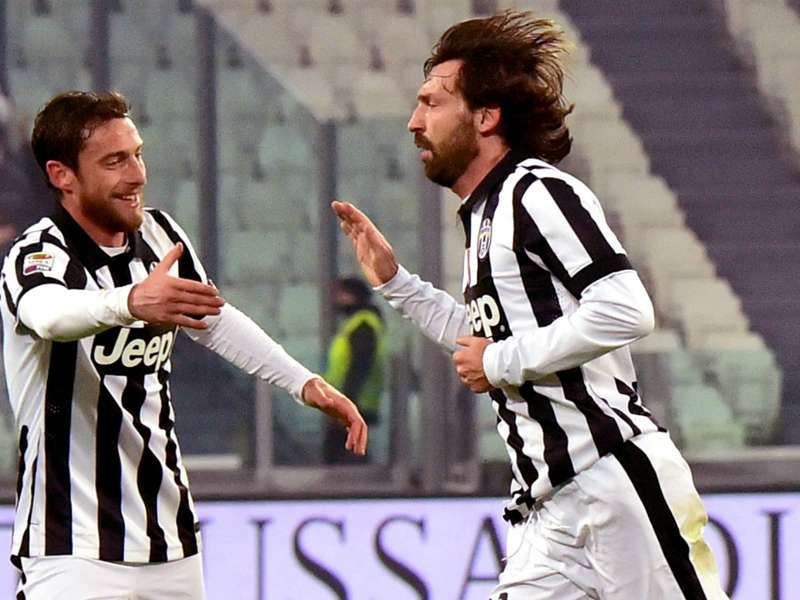 By Mark Doyle
Andrea Pirlo has never been bothered by pressure. "I don't give a toss about it," he wrote in his autobiography, 'I Think, Therefore, I Play'. "I spent the afternoon of Sunday, 9 July, 2006 in Berlin sleeping and playing the PlayStation. In the evening, I went out and won the World Cup."
However, while Pirlo may be impervious to pressure of the mental variety, he is susceptible to physical pressure.
Pirlo is one of the finest playmakers ever to play the game, a footballer of rare intelligence who moves the ball and his team-mates around the field like a chess master. For all Paul Pogba's dynamism, L'architetto remains Juventus' most important player. However, while he is their greatest strength, he is also their most glaring weakness - precisely because he is so important; so integral to how Juve play. Pirlo has been repeatedly targeted by opponents because to shut down Pirlo is to shut down Juve.

Of course, Pirlo, genius that he is, is capable of outmanoeuvring any adversary. But he is also human and, at 35, increasingly prone to getting caught in possession when put under intense pressure, as evidenced by last weekend's 2-2 draw at Cesena.
Pirlo had no such problems against Atalanta on Friday night. True, Juve fell behind to a header from Giulio Migliaccio (worryingly, it was a near identical goal to the one that the Bianconeri conceded in the 3-1 win over AC Milan a fortnight ago) but Pirlo was fantastic from start to finish, capping a come-from-behind win with a frankly ridiculous strike from 29 metres out.
Predictably, Pirlo dictated the game throughout, but he didn't just distribute the ball with typical class and composure, he also recovered it five times. So dominant was the former AC Milan man, that it was he who was harrying others out of possession.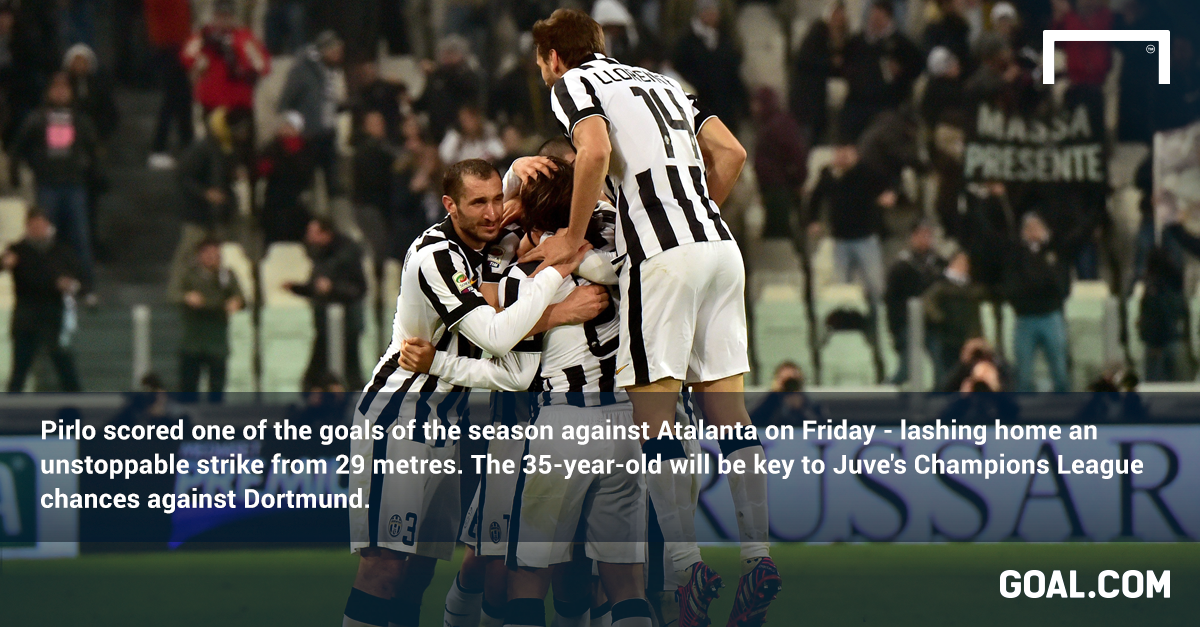 However, it will be a very different story against Borussia Dortmund when Jurgen Klopp's men arrive in Turin on Tuesday night for the first leg of their Champions League last-16 tie.
Bayern are a high-octane, high-pressing team and they will pile the pressure on Pirlo. BVB may not be fans of the way in which Bayern Munich regularly cast their eyes in the direction of Signal Iduna Park and its star players, but you can be sure that Klopp will have his players watching videos of their Bavarian rivals' quarter-final victory over Juve two years ago.
Bayern beat Juventus 4-0 on aggregate, scoring two unanswered goals in both Bavaria and Turin, and the key to their commanding success was the way in which they never gave Pirlo a second to think, let alone play.
Nothing has changed in interim. Yes, Max Allegri has replaced Antonio Conte as coach but the fact is that Pirlo remains the focal point of the Juventus team.
With Dortmund now having been buoyed by three successive wins in the Bundesliga, one can be sure that they will arrive at Juventus Stadium reinvigorated.
"It will be crucial to win without conceding. We're not focused on their domestic form, only on their Champions League exploits. Tomorrow we'll start thinking about preparing for the match" the midfielder said of Dortmund at full-time.
Thus, the pressure on Pirlo will be intense. How he responds to it will clearly play a massive part in determining which side progresses to the last eight.
Follow Mark Doyle on