By Kris Voakes | International Football Correspondent
February 20 marks the 29th anniversary of Silvio Berlusconi's purchase of AC Milan - an historic move which revolutionised the Rossoneri from a scandal-hit and financially broken outfit into the world's most successful club.
But while history will look upon Berlusconi fondly for his effect on football if not politics, Milan find themselves back in a rut almost three decades on from the former prime minister's arrival.
There has been a slump in fortunes on the pitch to match the drop in financial power off it. No longer is San Siro full on matchdays, with an average attendance of just 35,000 likely to be registered by the end of the season. No longer among Europe's best, they're a long way from being invited back to the Champions League any time soon.
Milan are in dire need of another knight in shining armour; someone who could inject the same kind of life which Berlusconi brought with him 29 years ago.
Enter Bee Taechaubol.
Parent company Fininvest moved to deny press speculation on Monday that there had been talks regarding a possible sale of the club, but less than 24 hours later the Thai entrepreneur – known by some in his homeland as 'Mr Bee' – confirmed he had lodged a substantial bid for a controlling stake in the Rossoneri.
"The reports are all true. I have presented an offer to acquire a majority stake in AC Milan," Taechaubol told the Bangkok Post.
"My offer has an overall value of just under €1 billion. The deal could come into effect by October. I'm now awaiting a response from Berlusconi. I am ready to close the deal by the end of the month.
"My proposal is serious and solid. Talks with Berlusconi were very serene and quite pleasant."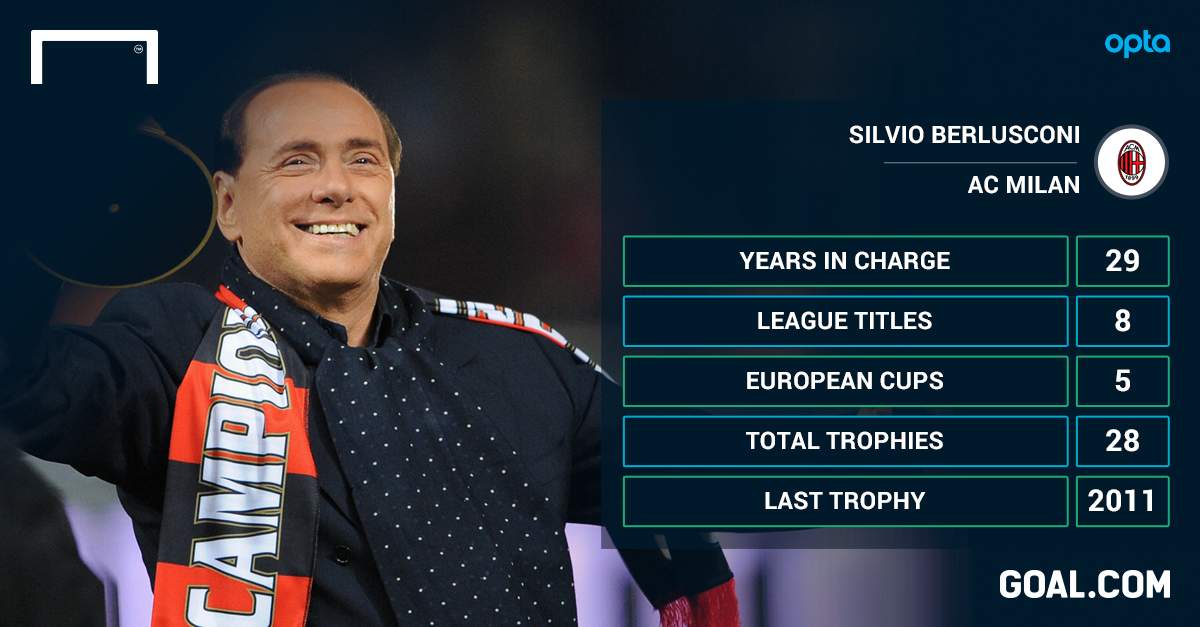 While Milan are not interested in a sale right now, a change of hands should not be ruled out as a possibility in the medium to long term.
But who is Bee Taechaubol, and does he have what Milan need to return to football's top table?
He might be best known to sports fans as the co-owner of the Global Legends Series which attracts ex-footballers to exhibition matches and events all across the Asian region, but Taechaubol has built up a far-reaching business portfolio in recent years.
While he was born in Thailand his family moved to Australia when he was just a year old, giving him both western and eastern sensibilities in various markets which he has put to good use during his adult life.
His family runs the 'Country Group Thailand' business holding which specialises in real estate and a market leader in both Thailand and Australia since Berlusconi's early days at Milan. Bee's first major investment saw him move into online real estate marketing with a company he would later list for a big profit on the Australian stock exchange.
He has also been keen to develop Thailand's economy by having an open mind to venture capitalism initiatives around the country, resulting in a number of mutually profitable alliances being set up.
Dalliances with digital advertising, cable TV, movie distribution, mobile communications and then stock brokerage saw Bee go on to become a true business leader.
"We almost became number one in terms of market share," Bee says of his stock brokerage firm which rose to enormous heights within just two years of his arrival. "We got to the point where we had 10 per cent of the stockbrokers in Thailand."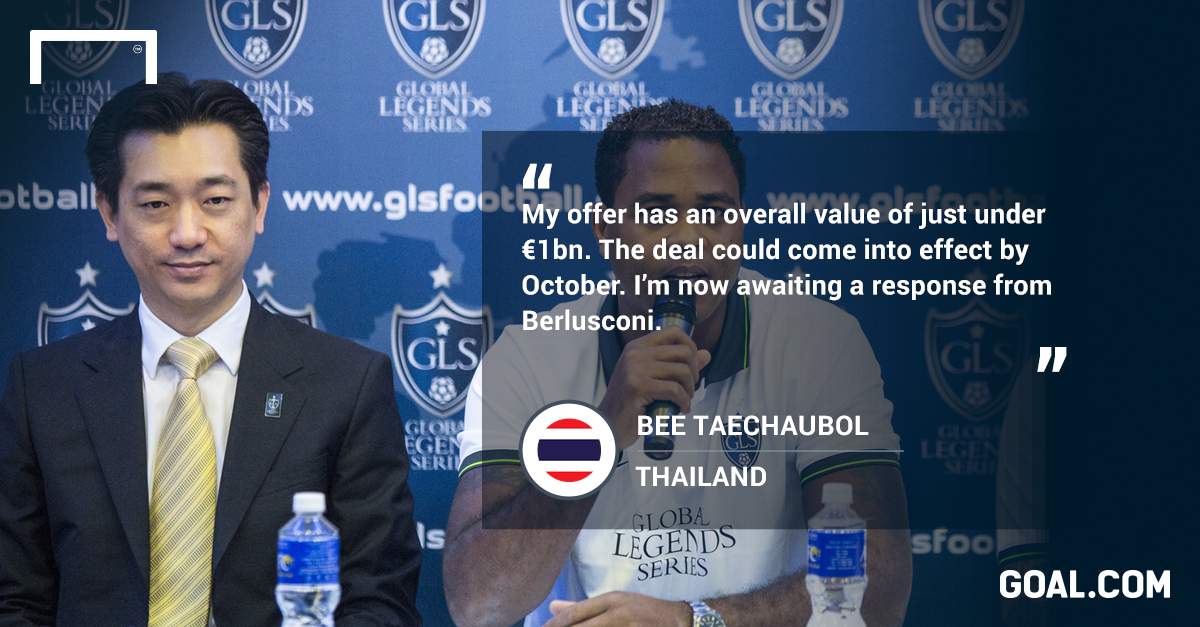 Following the big profits made on the trading floor, Taechaubol then moved into construction and engineering. He dragged a company from the verge of bankruptcy and built another success story. His K-Tech group was one of the biggest winners when the construction industry enjoyed a boom within years of Bee's injection.
All the while, he has built a reputation for being a big football fan, and his equity group Thai Prime got involved in bringing the Global Legends Series to his native country. Despite appearing alongside the likes of Fabio Cannavaro, Alessandro Nesta, Clarence Seedorf and Davor Suker in helping to promote the concept, Taechaubol has kept a relatively low profile in its wider marketing drive.
However, his move for Milan has thrown him right into the spotlight.
"I have presented a clear development project with a detailed plan for each major city in Asia. I am convinced the brand of AC Milan has a tremendous value in a market where we want to strengthen our position," he told La Repubblica.
Some then doubted whether he really has the pulling power, with La Gazzetta dello Sport claiming he had previously told Cannavaro that he doesn't have that kind of money when quizzed on his investment plans.
However, he has previously claimed that "while I don't have billions of baht in cash lying around, I know where to get it," and he has a wonderful recent record of buying low and selling high.
After conquering the business world, Taechaubol is looking to turn another failing company into a market leader.
The majority of Asia appears convinced that 'Mr Bee' is the real deal. His next job is to convince Fininvest and Milan.