By Peter Staunton

Three games, three wins and their first-ever 100 per cent group-stage record brought China to the quarter-finals of the Asian Cup where they were finally undone by hosts Australia. Their performances confounded all predictions, particularly as China had lost 5-1 to Thailand just 18 months previously.
Meanwhile, China's Asian champions Guangzhou Evergrande shelled out €26 million on Brazilian stars Ricardo Goulart and Alan, making them the world's second-biggest January spenders so far, behind Manchester City. This is the same team which was relegated and sold, with several staff members jailed, after being found guilty of match-fixing in 2006.
So how has Chinese football turned this corner?
Coached by Alain Perrin, China came into the tournament placed 96 in the Fifa ranking and ninth in the Asian confederation. They only made it on account of being the best third-placed team in qualification with just two wins out of six. China beat Lebanon to Australia by the margin of a solitary goal.
The national team's recent history has been littered with disappointments. There was the 8-0 loss in a recent friendly to Brazil and they also failed to qualify for the 2014 World Cup. Things reached a nadir in June 2013 after
that
thrashing to lowly Thailand in a result that provoked riots among their fans and cost coach Jose Camacho his job.
Camacho had been tasked with the extensive redevelopment of Chinese football. China looked jealously at regional kings Japan and South Korea and wanted the same. With a population of 1.35 billion and vast resources, there was no reason why China could not catch up. But Camacho was handed the job in testing circumstances.
Widespread bribery and match-fixing had made the nascent Chinese Super League a cesspit when the former Spain boss walked in. Ex-China boss Arie Haan claimed players were not paid on time. Serious sponsors and players were not interested. Haan lamented the short-term philosophy in the Chnese Football Association, which prioritised immediate qualification for tournaments over a methodical long-term approach.

Former federation chief Nan Yong, along with 10 others including players and officials, was jailed in 2012 for involvement in the bribery scandal which had blighted Chinese football over the previous decade. Yong received a sentence of 10 years. Chinese authorities made the decision to crack down on corruption in an effort to fortify the national team and legitimise the league.
Mads Davidsen, a former coach at Brondby, has been working in China since the summer of 2012. He was part of the backroom team at Guangzhou R&F that finished third in the CSL last season under Sven Goran Eriksson. Both Davidsen and Eriksson have moved on to Shanghai SIPG.

"Football was extremely unpopular 10 years ago due to a big problem with match fixing," Davidsen says. "But supporters can now trust the results and trust what they actually see on the pitch."

The Chinese Super League is thriving. Top clubs Guangzhou Evergrande and Beijing Gouan both averaged crowds of around 40,000 last season. The league as a whole averaged crowds of around 19,000, which placed it just outside the world's top 10 in attendance. The CSL is now the most-watched Asian football league in terms of attendance and television viewers.
Evergrande lead from the front. Mega-rich, they have won four titles on the spin as well as China's only Asian Champions League title. That success was masterminded by Marcello Lippi in 2013 and delivered by Brazilian Elkeson, signed from Botafogo for €6m.
Evergrande have made a huge impact on the transfer market since coming into their riches. Argentine Dario Conca was their first major foreign signing when he joined in 2011 for a Chinese record fee as well as a contract rumoured to be the third-richest in football at the time.
Guangzhou have spent heavily again this winter. Only Manchester City's capture of Wilfried Bony trumps what was spent on Goulart, from Brazilian champions Cruzeiro, and Alan, from Red Bull Salzburg.
Goulart, signed for €15m, scored 16 goals for Cruzeiro in their second successive title-winning campaign last season and had attracted the attentions of European clubs. Alan, meanwhile, scored regularly for Salzburg in Austria and the Europa League.
That both chose China instead of Europe says plenty about the ambition and financial draw of the league. Guangzhou are the standard bearers as an attractive destination.
"When I came here it was seen as a late career choice but now we are buying players who are 24 or 25, Korean national team players, and other good players from Europe," said Davidsen. "The league is changing from an 'old man league' to a development league for players who can go back to Europe after China."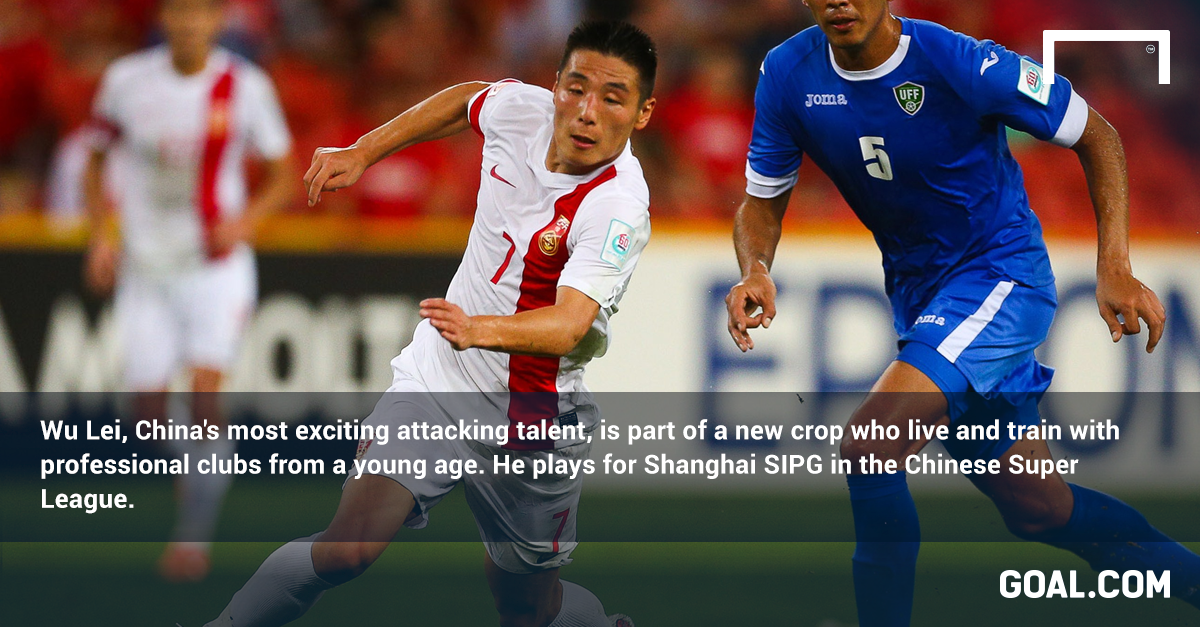 Evergrande's story typifies Chinese football's emergence from the gutter. In 2010 they were found guilty of match-fixing stemming from a 2006 league game. Relegated, up for sale and with those involved jailed, their world had fallen apart. But then the Evergrande Real Estate Group, China's second-biggest, took over. Owner Xu Jiayin is reported to be China's fifth-richest man, worth a cool $7bn.
Now seven of the current China squad come from Evergrande including Zhang Linpeng, the best domestic player in the league. Perrin has built on the work of Camacho and Lippi to make China a solid, if not world class, unit.
It is not, however, only in big clubs' first teams where improvements are felt. Every Chinese Super League club must have, according to the CFA, an under-17 league team as well as reserves. And that's not all…
"Guangzhou Evergrande have a facility where 2,000 kids live and train six times a week," Davidsen explains. "This school has cooperation with Real Madrid. It's an amazing place with some of the best facilities I have ever seen. Fourteen Real Madrid coaches live there and set up the curriculum. If 2,000 kids train in football six times a week somebody will have to be decent at it at some point."
The Ministry of Education this week announced plans to build 20,000 school football pitches by 2017 with the aim of improving the supply of players to the league and for export. Super League teams often boast foreign talent up front while local Chinese players make up the numbers at the back.
"The Chinese football development system lacks one huge thing - that is decision making," admits Davidsen. "One of the problems has been the lack of grassroots. They don't use that population advantage in football."
"Amateur local community clubs don't exist. They want to give training after school in the school facilities. It's a different system but it will give 2.2 million kids from the ages of 6 to 11 training three times a week. That will help football grow here."
The Wanda Project, initiated in 2012, sponsors children to live and train in Spain with professional clubs Atletico Madrid, Valencia and Villarreal. Ten children join each club every year and remain for three years.
"Eighty per cent of the China under-19 squad play in Europe already," says Davidsen. "No matter if they're successful in Europe, they will come back to China with a different philosophy and a better football education.
"In Japan and Korea they are good at selling their top players to Europe but China sends their youth out to take their education in Europe."
With long-term planning now a priority for the CFA, and a thriving, well financed domestic scene, there are few reasons why China cannot go on to make an impact on the world game. Good showings at future tournaments might not be greeted with such surprise. The secret of China's success is well and truly out.