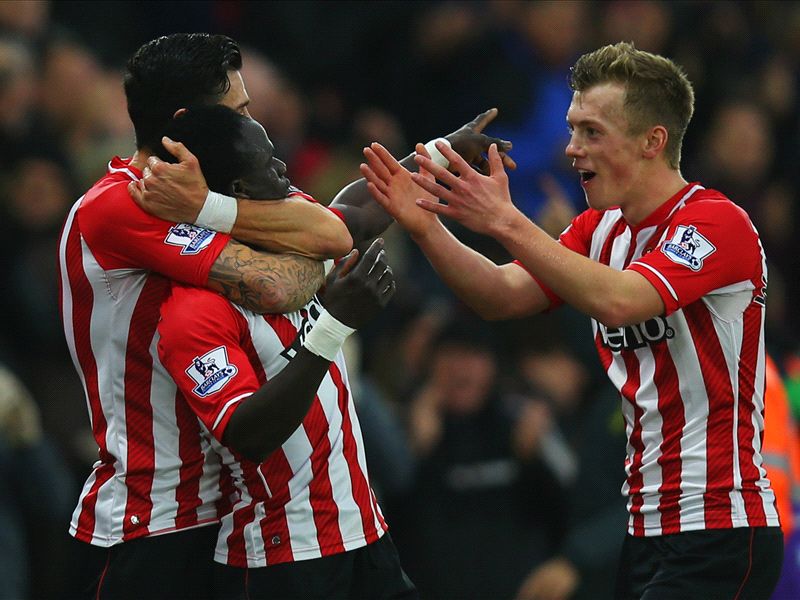 COMMENT
By
George Ankers
at St Mary's Stadium
Christmas and New Year is usually the time of the season at which the teams with the biggest wage bills exploit their greater squad depth to survive the fixture congestion and pull clear of the pretenders.
It was during this period last year when Southampton's unlikely push to break into the top four fell away. On November 25, the Saints were in fifth, just two points behind second-placed Liverpool. Then December happened – eight Premier League games in just over a month, from which the Saints picked up just five points, leaving them 12 behind the Champions League places. Injuries bit and winter had sorted the wheat from the chaff.
Southampton had their blip. After being dealt an awful run by the fixture computer, Ronald Koeman's men lost consecutive games to Manchester City, Arsenal, Manchester United, Burnley and then Sheffield United in the League Cup. If they were going to prevent the same collapse as last year from ending their hopes of achieving something special, they had to react immediately and react they have.
Koeman does not have a deep squad at his disposal. Such was the case at the start of the summer and the signings made by the Dutchman only repaired the numbers after the high-profile sales of five key players. On New Year's Day, four of the substitutes on the home bench were 21 and under, with barely a dozen games under their collective belts.
That the Saints have not only come through the busiest period of the season with 10 points from four games but taken points off top-four rivals is a real testament to the work being done there, and their 2-0 victory over Arsenal on Thursday could be particularly huge for them.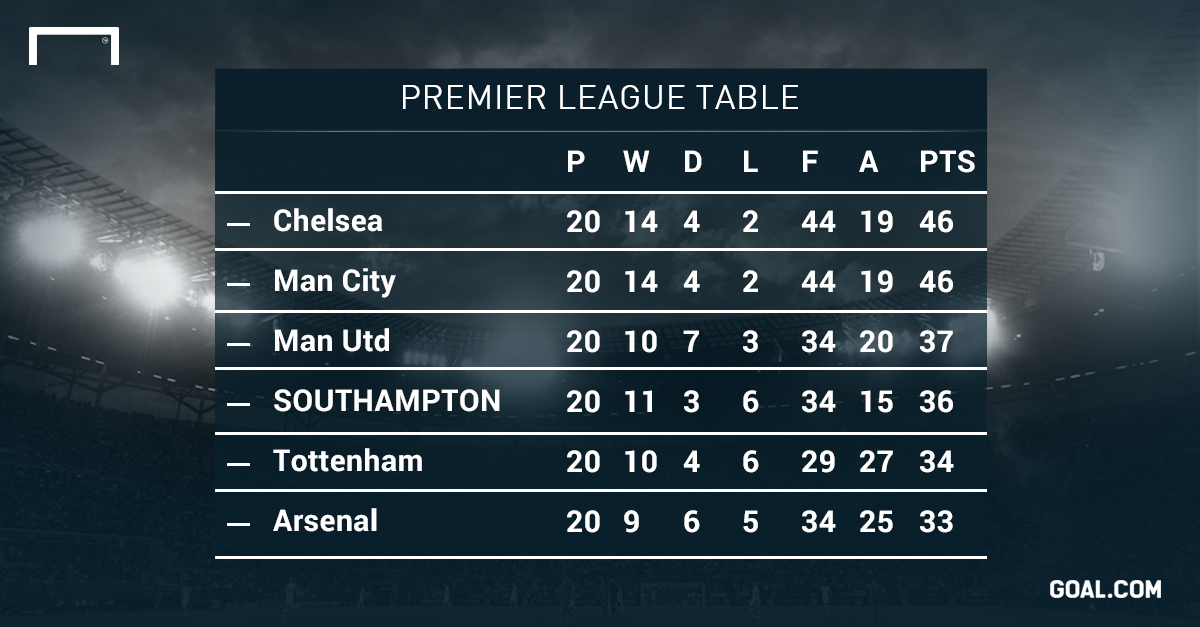 In recent years, the south-coast side have developed a habit of putting in some of their best performances against the top teams while rarely winning. This victory is only their third over Arsenal, Liverpool, City, United, Chelsea or Tottenham in 20 attempts over all competitions since the start of 2013-14. But, where nerves crept into defeats like their 3-0 home loss to Manuel Pellegrini's side this term, Thursday's win and the battling 1-1 draw with Chelsea on Sunday showed real confidence.
Arsenal certainly did some of their work for them. Wojciech Szczesny could easily have been culpable for more than the two goals, often rushing out rashly, while he was involved in a startling mix-up with Mathieu Debuchy for Dusan Tadic's second.
A makeshift midfield of Francis Coquelin and ex-Saint Calum Chambers ceded the initiative
and allowed the likes of Victor Wanyama, so greatly improved this season, to assert themselves.
But what was so impressive about Southampton was how professionally they approached it. This was not a vintage performance from anyone except perhaps Sadio Mane, scorer of the outrageous first, but almost every player simply did exactly what they had to do to make the most of their opponents' vulnerabilities.
From Tadic, often quiet but alert and scheming when opportunities arose, to Steven Davis, the versatile beating heart of the Saints' midfield, to Toby Alderweireld and busy substitute Harrison Reed, Koeman's men were diligent and in tune with each other. They could even afford for Graziano Pelle to have an off day as both a hold-up man and a finisher, though the Italian still tested Arsenal's restored first-choice back four.
And all this without suspended midfield star Morgan Schneiderlin. There will not be an end to the rotation imminently – the in-form Mane, for one, will now either be injured or heading to the Africa Cup of Nations – but Southampton already have loanee Eljero Elia on the way to back up an adaptable squad. Jay Rodriguez, too, if last season's breakout star can put his injury nightmare behind him.
As
Goal
observed in July, cries of 'relegation!' were gross overreactions to the departures from St Mary's last summer
, a failure to appreciate the quality across the team and the canny administration running the entire club.
Now, while it is certainly too early to say for sure that the top-four barrier will be broken, it is clear that this team are no longer pretenders. As we enter the back half of the season in 2015, we can say for sure that Southampton are not going anywhere. They will be a serious player in the race for Champions League qualification right to the end.
With the league's best defensive record still behind them and a crafty, dynamic attacking threat, who knows just how far they could march on?
Follow George Ankers on