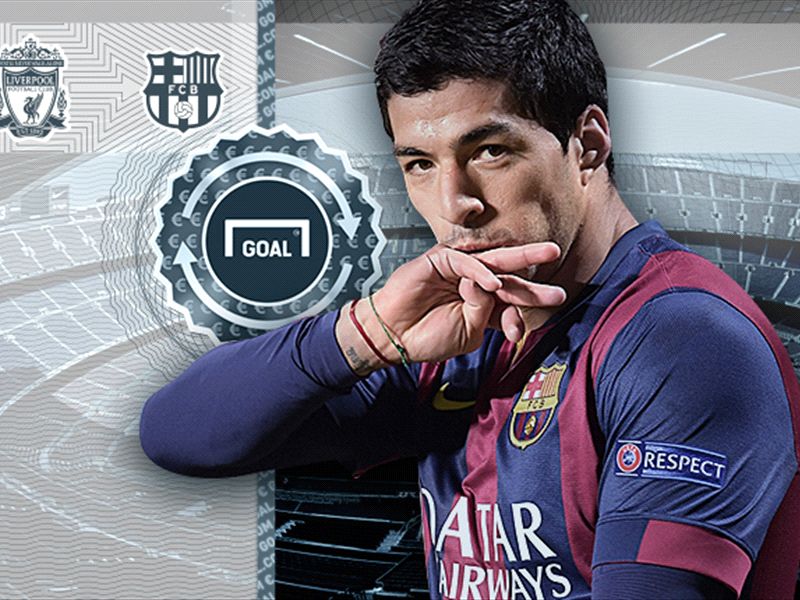 For the second successive year, the Goal Transfer List has delved deep into the world's biggest transfers, with Luis Suarez's sensational move to Barcelona being confirmed as the most costly operation in football history.
The 2013 edition – topped by Gareth Bale's switch from Tottenham to Real Madrid – caused a huge stir, yet even the Welshman's potential cost of €198.8 million has been made to look negligible in comparison to some of the globe's most significant transfers over the past 12 months.
The Goal Transfer List is compiled to calculate the maximum potential payout for clubs relating to each major transfer over a calendar year and the results show that spending on elite players has never been higher.
While the world record-breaking transfer fee of €100m for Bale's move to Spain last year was not superseded in 2014, the accumulated costs of both Suarez's Barca deal and Angel Di Maria's signing for Manchester United from Real Madrid will come in higher than that of the ex-Tottenham man should the pair see out their contracts.
Moreover, whereas six deals in 2013 cleared the €100m mark in terms of total committed outlay, all 10 come in at over nine figures this time around.
Suarez's move from Liverpool will eventually cost Barcelona almost €253m if all bonus-related objectives are met during the course of his five-year deal at Camp Nou, while Di Maria's transfer could wind up costing United over €240m should he meet all of his targets.
THE GOAL TRANSFER LIST 2014
| | | | |
| --- | --- | --- | --- |
| Angel Di Maria | Real Madrid | Man Utd | €240.7m |
| James Rodriguez | Monaco | Real Madrid | €168.7m |
| | | | |
| --- | --- | --- | --- |
| Alexis Sanchez | Barcelona | Arsenal | €143.3m |
| Luke Shaw | Southampton | Man Utd | €130.9m |
| | | | |
| --- | --- | --- | --- |
| Juan Mata | Chelsea | Man Utd | €122.2m |
| David Luiz | Chelsea | PSG | €115m |
The figures in each transfer were derived from an amalgamation of all foreseeable costs over the course of each player's contract. Net salary figures were adjusted according to the current tax laws of the applicable country to reach a final gross payable amount.
Signing-on fees and agents' fees were then included following consultation with sources and experts in each field, as were additional charges such as administration costs. In all cases, where figures are not publicly available, reasonable estimates have been made.
For transfers which were subject to conditional bonuses, whether payable to the selling club or to the player, those fees were also added in order to reach the maximum potential cost of each player to their new clubs. One such example is an additional €5m Manchester United are due to pay Real Madrid for Di Maria should the Argentine win the Ballon d'Or during the course of his initial five-year contract at Old Trafford.
This year's list shows that the overall projected cost of the top 10 transfers rose by a staggering 27 per cent on the corresponding deals in 2013. The total bill for the transactions which made the Goal Transfer List will result in more than €1.5 billion changing hands.
Of course, not all deals will eventually see the total amount paid out in full by the buying club, with James Rodriguez's second successive appearance in the list underlining that fact.
After coming in 10th on the 2013 Goal Transfer List at a potential cost of €83.7m to Monaco when moving from Porto, the Colombian ranks third this time around after the principality club quickly moved him on to Real Madrid.
The European champions will spend a total of up to €168.7m on the deal, which saw €80m paid to Monaco – thereby wiping out the Ligue 1 club's commitment as detailed in the chart 12 months ago.