By Kris Voakes in Rabat
One has spent much of the past decade posing for glossy magazines in the world's fashion capitals.

The other grew up on a neglected island in the Pacific Ocean and was introduced to football just eight years ago when a school friend showed him a YouTube clip of Cristiano Ronaldo.
To all intents and purposes, Tamati Williams and David Browne come from different worlds. Yet they were united in jubilation on Wednesday as Auckland City celebrated a shock Club World Cup win against Moroccan champions Moghreb Tetouan.
Williams has known the high life before, just not in football.
The 30-year-old goalkeeper saved a penalty in the shoot-out win which set up Saturday's quarter-final against Setif.

Yet, 10 years ago, football was on the backburner when Williams was coaxed into the modelling world, quickly becoming a notable face for brands such as Calvin Klein and Espirit and even retiring from the game in 2007 to become a full-time catwalk star.
"It was just after New Zealand lost out in the qualifiers for the World Cup. We didn't perform too well and we lost to Vanuatu 4-2 in Adelaide at a time when Australia were still part of our confederation, and my understanding was that there were no competitive fixtures for the next two years," he tells Goal.
"So I thought 'brilliant, it's the perfect opportunity to try modelling.' I had had a lot of people within a short space of time saying I should give it a go or that they'd seen someone who looked really similar to me doing some stuff.
"They told me I should look into it, so I called a couple of agencies in Auckland. One of them said to just go in as they weren't that busy at the time, so I just walked in and it went fantastically well.
"Then a year later a guy saw me on the agency's website and brought me over to Australia. Six months later I was in Paris and Milan for some shows, then a couple of months after that I was in New York.
"I thought the whole thing would last a couple of months, but I ended up doing it for four years!"
The passion for football continued to shine through for Williams, though, and he was soon pining for the game once more.
"I remember seeing the national team play a couple of times, for instance I was in Paris when they played Austria and against Brazil in Zurich, and I realised I missed it too much so I came back to it," he adds.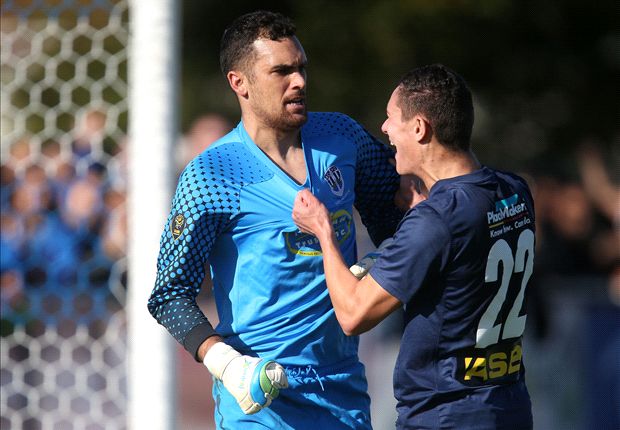 Tamati Williams | Missed a meeting with a modelling agency to keep Club World Cup dream alive
And he still does occasional modelling alongside his postgraduate science studies, despite the merciless teasing he receives from his Auckland team-mates.
"I get ribbed all the time by these boys! The problem is, if I do something in New Zealand it's not high fashion – to be polite – so the stuff they see me do is probably at the lower end of the stuff that I would like my team-mates to be seeing!"
The win over Moghreb on the back of a clean sheet in normal time represents a career high for Williams, although it did play havoc with some modelling plans.
"I was actually supposed to be meeting with an agency in Amsterdam on Friday had we lost on Wednesday just to see if there was any kind of cash flow to keep me ticking over. So it's still there a little bit, but it's definitely not one of my priorities."
Watching on from the touchline as Auckland clinched their penalty glory on Wednesday was unused substitute David Browne, a hugely talented 18-year-old from the rugby league-playing nation of Papua New Guinea. It is a country where any kind of usable sporting facility is pretty difficult to come by.
Yet many of Auckland City's large Spanish contingent have suggested that Browne has greater potential than most of the players they have seen developing in their more football-centric homeland.
And while this is Browne's third trip to the Club World Cup, this year's edition provides a unique opportunity to come face-to-face with the man responsible for captivating his football interest just eight years ago.
"One of my mates had a Cristiano Ronaldo video downloaded off YouTube and when I started playing football I was like 'Wow, that looks pretty cool! Maybe I should really put my heart and soul into this and do my very best.' Then I just kept watching more videos and seeing football in Europe and everything Ronaldo did," Browne explains to Goal.
"He just happened to be the first person I saw on video. If it had been Lionel Messi, then it would have been Messi, but Ronaldo inspired me to play football and just push on from there.
"When I was in Port Moresby I went to a new school and pretty much all they had was football. I started off in goal, but you'd just have players like a swarm of bees chasing the ball and that's how it was for a couple of years when I was 10 or 11.
"Then I found out I was pretty good up front and just kept going from there. The national coaches for junior age groups noticed me and selected me for PNG's Under-12s through to the U-17s."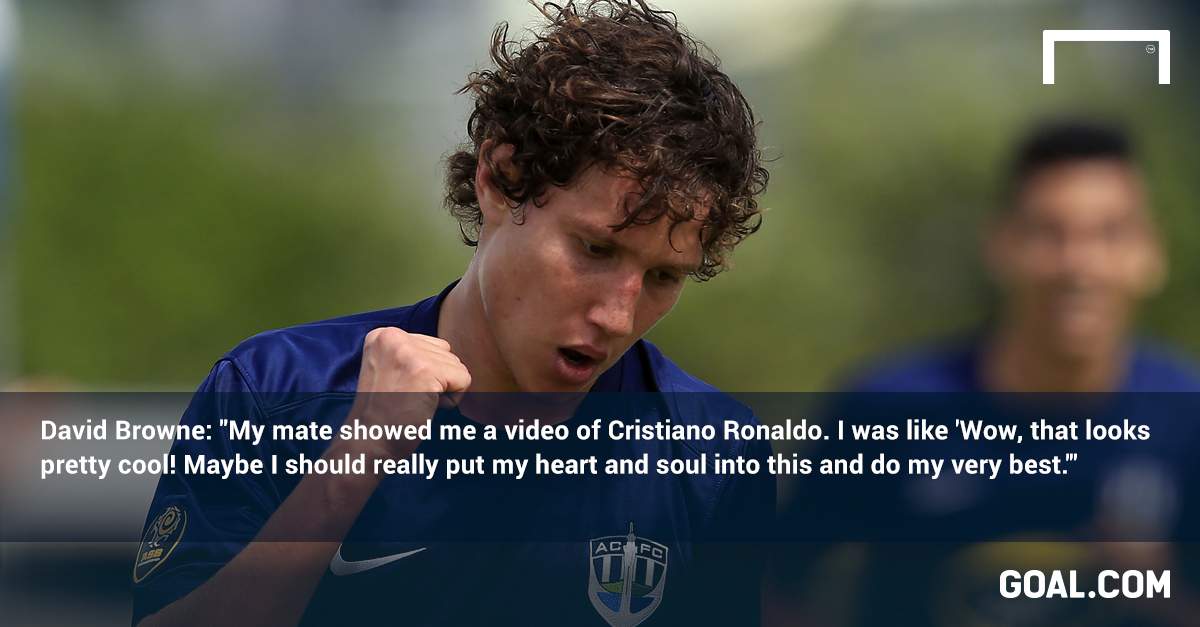 It was at that age group that Browne's Ronaldo-inspired talent earned him a move to New Zealand.
"We had qualifiers for the Under-17 World Cup and I was scouted there by a school in Auckland. They offered me a scholarship at St Peter's College, so then I made the move from Port Moresby to Auckland.
"Then when I played for the school I got asked to join Central United, who have a connection with Auckland City, so the Auckland City coaches saw me there and asked me to try out. I was only 16 when I signed for them and joined the first team."
The disarmingly affable youngster is clearly immensely grounded despite his meteoric recent rise, which he attributes to his family and friends, but he has an extra twinkle in his eye when the opportunity to meet his hero Ronaldo is mentioned.
"To be honest, it's unreal just to see Auckland City's logo next to Real Madrid's logo in the Club World Cup," he continues. "They are one of my favourite teams, so to be playing in the same tournament as them is just amazing. Hopefully we get to see them, and if we don't that's fine. But it would be a dream to play against them!"
Less than a decade ago, they were a top model and a schoolkid with absolutely nothing in common. But on Saturday they will be looking to keep the dream alive for a tiny semi-professional club from New Zealand.
Football's ability to unite opposites is rarely more evident than in the Auckland City changing room.
Follow Kris Voakes on