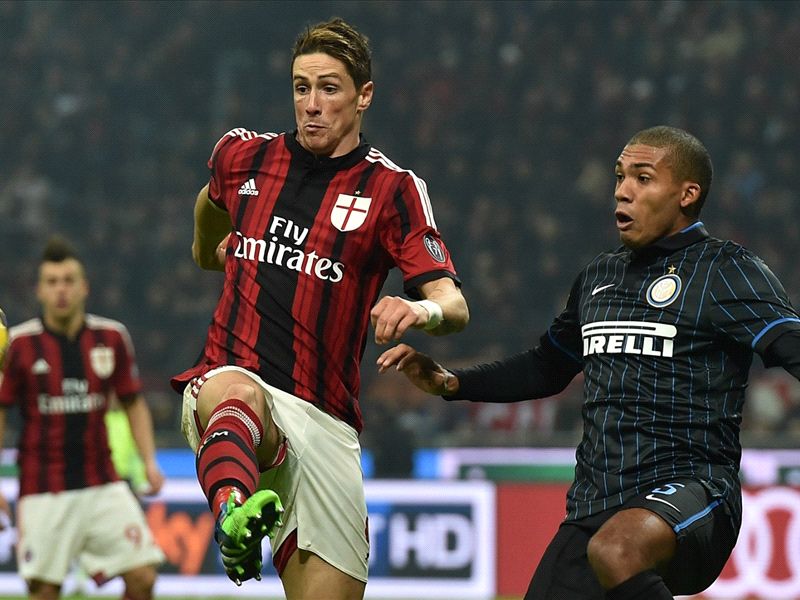 By Mark Doyle
When Paul Gascoigne infamously burped into an Italian journalist's microphone during his notorious three-year spell with Lazio, club president Sergio Cragnotti vowed that he would "not buy any more English players".
While Gascoigne's time in Rome was a case unto itself - the beginning of the gradual unravelling of not only a man's career, but also his life - the Newcastle native was viewed by Cragnotti and others as an unwelcome throwback to the 1960s, when a number of high-profile British signings made more headlines for their exploits off the field than on it. 'Gazza' merely reinforced the depressingly popular view on the peninsula of British footballers as boorish booze hounds.
Times have changed, happily, and the culture of English football is now viewed with envy - not derision. Thirty years ago, it was England that was notorious for hooliganism and racism; now Italy is battling to rid itself of those twin evils. Furthermore, whereas once Serie A was the richest, most attractive league on the planet, now it is the Premier League that promises more fortune and fame than any other domestic competition in the world.
Perhaps this would explain the worrying trend of Italian clubs seemingly going out of their way to hoover up whatever scraps fall from European football's top table. How else do you explain why
Roma are considering a move for Glen Johnson
?
Aside from the fact that the Liverpool right-back is regarded by most Reds fans as the weak link in a back four devoid of a single defender worthy of the name, Roma have already signed one ageing English full-back this season in Ashley Cole, who has failed dismally to settle at the Stadio Olimpico. Rumours of his unrest surfaced as early as September, so one would have thought that the Giallorossi would have learned their lesson. However, Roma's interest in Johnson is symptomatic of a newfound eagerness in acquiring former Premier League stars at bargain basement prices.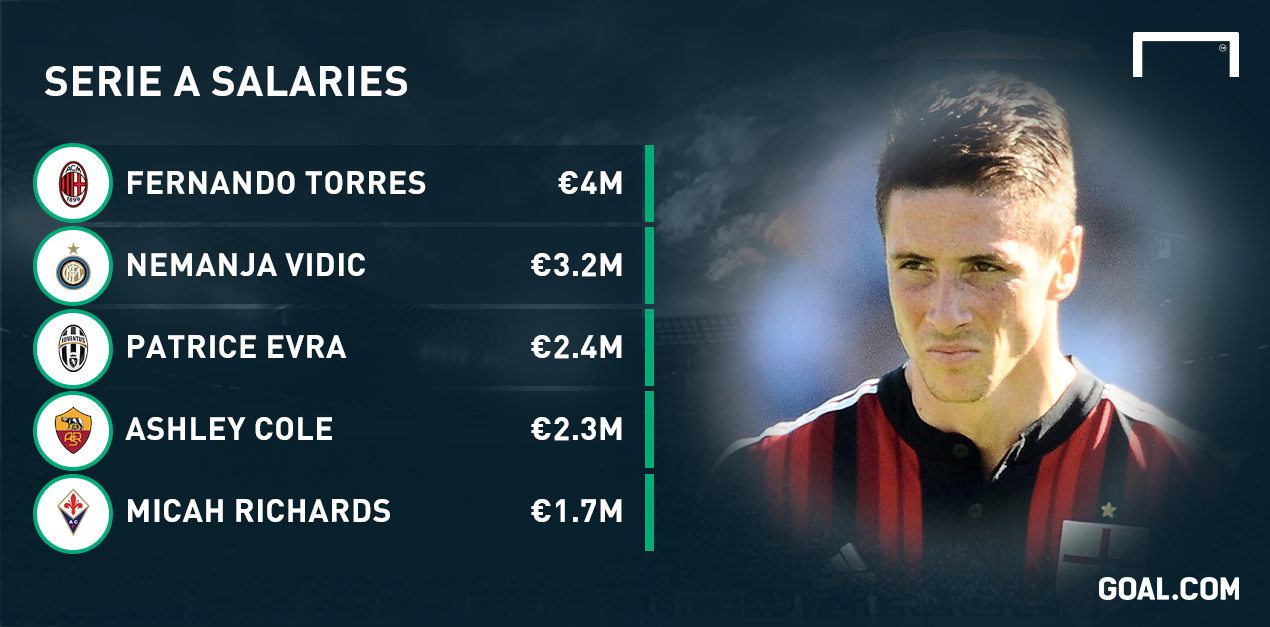 Both AC Milan and Inter thought that they had pulled off major coups during the summer by signing Fernando Torres and Nemanja Vidic, respectively. The former arrived on a two-year loan, while the later joined the Nerazzurri on a free transfer. On the face of it, neither player cost either club anything. But that is simply not the case. Torres and Vidic are the highest-paid players in their respective sides, with Milan currently paying the Spaniard €77,000 a week (€4 million per year) to sit on the bench, while Vidic is collecting €61,500 (€3.2m) to demonstrate his ability to give away both fouls and possession with impressive regularity.
This is not to say that all opportunities to sign players on frees should be discounted. Far from it. Seydou Keita has proven a fine acquisition for Roma – but, crucially, as a squad player. Jeremy Menez, meanwhile, is providing Milan with the pace, mobility and movement that Torres was supposed to offer. However, while Menez represented a calculated gamble on Milan's part, given his age (27) and previous experience of Italian football, the decision to move for Torres was baffling right from the off and indicative of this peculiar propensity for taking a punt on players that are clearly past their best. Indeed, one goal from 10 Serie A outings thus far is pretty much in keeping with Torres' strike rate at Stamford Bridge, where he managed 20 goals in 110 appearances. There was a reason why Chelsea agreed to let Torres leave while at the same time continuing to contribute towards his wage packet. Yet Milan would not be dissuaded, so intent were they on landing a 'big' name to replace Mario Balotelli.
Inter fell into the same trap, with president Erick Thohir admitting that Vidic's arrival at Appiano Gentile owed much to his popularity in Asia as a former Manchester United captain. The Nerazzurri were therefore seemingly willing to ignore the ample evidence on offer at Old Trafford last season that the Serbian was shot in order to raise the club's profile in a lucrative foreign market.
Patrice Evra, meanwhile, has been nowhere as calamitous a signing as either Torres or Vidic but his performances have been middling, at best. It is also worth noting that he is on an annual wage of €2.5 million, which is, rather ludicrously, €1m more than his compatriot, Paul Pogba. Hardly surprising, then, that Juve right-back Stephan Lichtsteiner is currently trying to secure an increase on his salary of €2m per annum.
Indeed, one has to wonder what team-mates think of the money that these Premier League has-beens are earning. Cole would surely be driven to distraction once again were he in Radja Nainggolan's boots right now, with the dynamic Belgium currently earning €800,000 less than a 33-year-old full-back who is being embarrassed by opposition wingers on a near-weekly basis.
That many of Italy's clubs are cash-strapped is beyond dispute but that should only make presidents and sporting directors more prudent in the transfer market. This is a negative that could be turned into a positive. Rather than spending €4m a year on a flop from overseas, why not focus and invest more on youth development and talent scouting? There are benefits to casting the net wider in terms of recruiting youngsters – Juventus starlet Kingsley Coman is a case in point.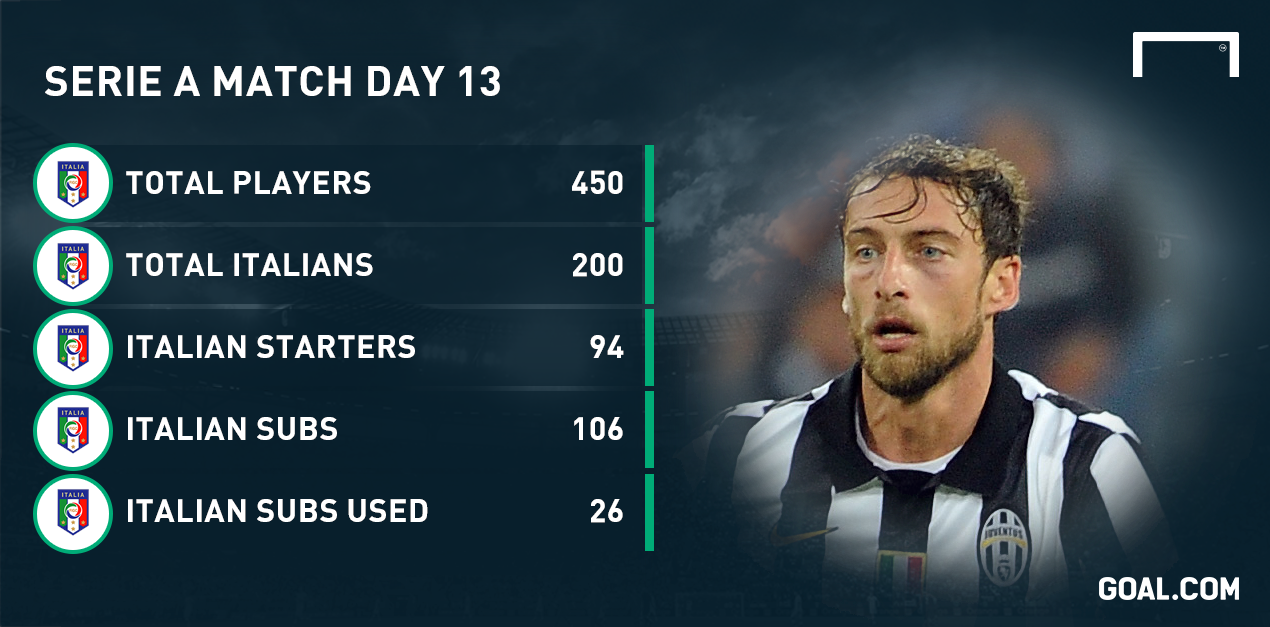 However, there is also an opportunity here to give Italian talent a long overdue opportunity to shine. Of the 220 players that started Serie A matches last weekend, only 96 were Italian (42.7 per cent). And it's not as if the sides packed with foreign players are faring particularly well. Despite investing almost exclusively in overseas talent over the past two summers, Napoli, who only fielded one Italian against Sampdoria on Monday, are already effectively out of the title race.
Elsewhere, Fiorentina lined up without a single home-grown player for the second consecutive game in Friday's draw with Juventus. The Viola sit eighth, while the Bianconeri, who included five Italians in their starting line-up at the Artemio Franchi, are top and bidding for a fourth-consecutive Scudetto.
Juve are arguably the best example of what Serie A sides should be trying to achieve - a successful and balanced blend of star names acquired at sensible prices (Carlos Tevez), young overseas talent (Paul Pogba) and academy graduates (Claudio Marchisio).
The transfer market is not an exact science, of course. Mistakes are always going to be made. However, Roma's recent resurgence has owed much to their shrewd signings over the past two years yet they, like Milan, Inter and Juve, are clearly not impervious to the allure of English football. Evidently, signing Premier League has-beens is an expensive habit that Italian football needs to kick, as it could ultimately prove fatal for a domestic game that is already in a very grave condition.
Just because something is free, doesn't mean it's not a waste. Torres, Vidic and Cole are evidence of that.
Follow Mark Doyle on