DEBATE
By Falko Bloding and Joe Wright
No goalkeeper has won the Ballon d'Or since the iconic Lev Yashin back in 1963. Legends such as Gordon Banks, Dino Zoff, Peter Schmeichel, Gianluigi Buffon and Sepp Maier have all failed to claim the award.
Former Germany star Maier recently complained that goalkeepers are often overlooked, and sniped that it would be another injustice if countryman Manuel Neuer doesn't take the prize this time around.
"Blind people will have decided who wins the award if Neuer doesn't win the Ballon d'Or this year," Maier moaned to
AZ
.
These comments have been part of a big media push in Germany for this summer's World Cup hero to at the very least finish in the top three when the 2014 Ballon d'Or winner is announced in January.
So, having already been included on the 23-man shortlist, does Neuer deserve to make it onto the podium?
Goal
's Falko Bloding and Joe Wright go head-to-head on the issue...
"NEUER MAKES DEFENDERS AHEAD OF HIM BETTER"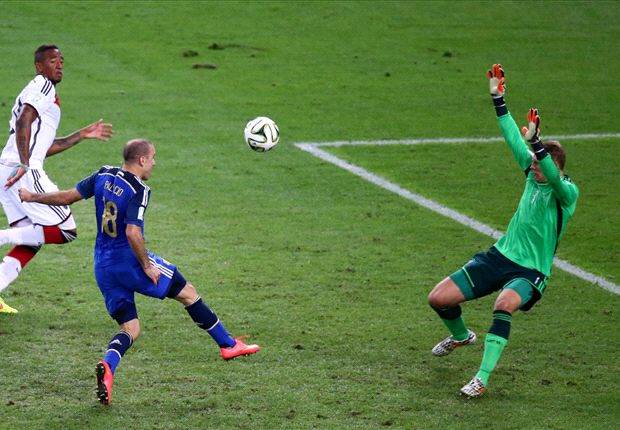 By Falko Bloding
Right after Germany won the World Cup final at the Maracana, there was a famous picture circulating on social media. It showed Manuel Neuer and Lionel Messi receiving their awards for best goalkeeper and best player of the tournament. At the bottom it read: "Here you can see the best keeper and the best player at the World Cup. Next to him: Lionel Messi." The image went viral - not because it was a joke, or an exaggeration - it was the truth.
Neuer shone on the biggest stage of all in Brazil. He had memorable matches against Algeria and France in the knockouts - saving his team at crucial moments and proving he is the best in his position. He also helped transform the way goalkeepers play and is now the archetypal 'Sweeper Keeper'.
The former Schalke man makes the defenders ahead of him better. They know they can rely on him. His two head coaches, Pep Guardiola and Joachim Low, deploy an extremely high backline and Neuer's style is perfectly suited to it. You cannot underestimate how difficult his task is; he only ever faces a few shots on goal each game, but his concentration levels are fantastic. He is a leader for club and country.
In 2014, Neuer did not only win the World Cup but also the Bundesliga and the DFB Pokal. He reached the Champions League semi-finals and was named Germany's Footballer of the Year for the second time. He also placed second in the Uefa Best Player award, behind only current Ballon d'Or holder Cristiano Ronaldo.
It is about time Fifa recognises this brilliant goalkeeper when the Ballon d'Or trophy is handed out.
"NEUER HAS TEAM-MATES WHO HAVE BEEN MORE DECISIVE"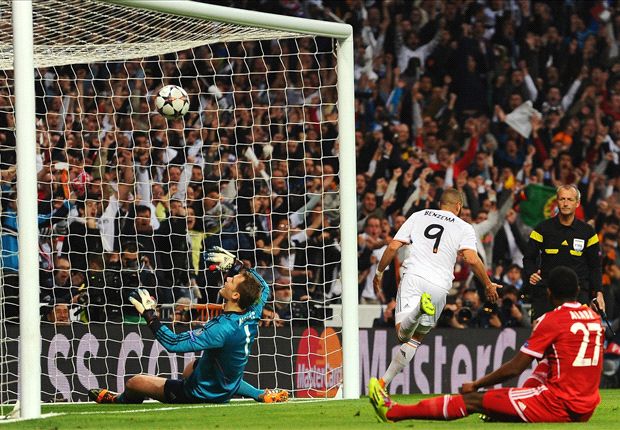 By Joe Wright
"After some games this season I haven't needed to have a shower," Manuel Neuer confessed in 2013. "Yes, I guess sometimes it is boring being in goal."
The comment was light-hearted, but it sums up why there are more deserving candidates for the Ballon d'Or final three. Neuer simply isn't tested enough. He is protected by football's two finest teams from the past 18 months in Bayern Munich and Germany. Both sides dominate play to such an extent that Neuer is frequently seen wandering close to the halfway line in an effort to become more involved in the action. Even in the World Cup final in July, he did not have a single save to make.
Neuer is undoubtedly the best goalkeeper in the world, but he is not a God-like figure. He does make high-profile mistakes. He misjudged Gareth Bale's cross for Karim Benzema's first-leg goal in the Champions League semi-final against Real Madrid and allowed a Sergio Ramos header and Cristiano Ronaldo shot to pass right through him in the return leg. He has also conceded seven goals playing for Germany since the World Cup as Joachim Low's side struggle to cure their Brazil hangover.
Some of Neuer's team-mates have done more to join favourite Ronaldo on the podium. Philipp Lahm, reinvented as a midfielder, has captained club and country to astounding success. Thomas Muller has proved he is the ultimate big-game player and was directly involved in eight of Germany's goals at the World Cup. Meanwhile, Arjen Robben has consistently been Bayern's finest player for the past year and was inspirational in dragging an average Netherlands side to third place in Brazil.
"I'm not some guy who poses in his underpants," joked Neuer recently when explaining why his public 'image' could penalise him with the Ballon d'Or voters. But the reason Ronaldo, Lahm, Muller and Robben have hogged the limelight more than Neuer in 2014 is because they are more deserving of it.