By Stefan Coerts & Mark Doyle
Heading into Sunday's Derby della Madonnina, AC Milan sit seventh in the Serie A table with 17 points from 11 games - trailing leaders and champions Juventus by 11 points. Inter, meanwhile, are ninth with 16 points from 11 matches.
But while the Nerazzurri decided to part ways with Walter Mazzarri following their poor start to the 2014-15 campaign and re-hired Roberto Mancini, things have been remarkably quiet in the Rossoneri camp.
Filippo Inzaghi made a fine start to life as Milan coach after replacing Clarence Seedorf during the summer break, but the 18-time Italian champions have struggled since.
Despite Milan's underwhelming results, little criticism has been aimed at the former Italy international. So would Milan actually have been better off sticking with Seedorf? Two
Goal
writers go head to head on the issue ...
"SEEDORF DID A FINE JOB WITH A SQUAD THAT WASN'T HIS"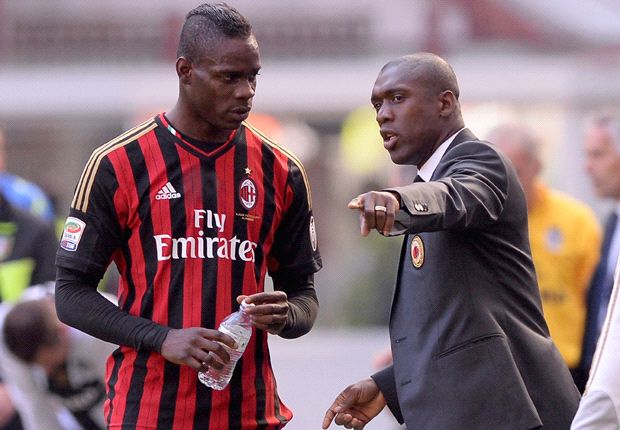 By Stefan Coerts
When Milan appointed Seedorf as Massimiliano Allegri's replacement back in January, they were just six points clear of the relegation zone and a massive 20 points adrift of the Champions League places.

Qualifying for European club football's elite competition was an illusion at the time of the Dutchman's arrival – and so was reaching the Europa League.

Despite this dire situation, Seedorf inspired a big turnaround in fortunes.

Although Milan eventually had to settle for eighth place in the table, only Juventus (50 points), Roma (41) and Napoli (36) did better than the Rossoneri during Seedorf's spell in charge, with the Dutchman guiding his troops to 35 points in 19 games - an average of 1.84 points per match.

And what made this feat all the more impressive was that Seedorf was working with a squad he had had almost no say in creating. Unlike Inzaghi this season, the 38-year-old had to make do with the players he inherited, with the late loan signings of Michael Essien and Adel Taarabt his only transfer dealings.

Yet when the time arrived to build his own team and attempt to bring Milan back to greatness, Seedorf was given the sack. It doesn't take a genius to work out that the Dutchman was axed because he refused to be Silvio Berlusconi and Adriano Galliani's yes-man.

And what has it brought Milan?

After 11 games, the San Siro side are once more lingering in mid-table obscurity, with automatic qualification for the Champions League already a distant dream. All this despite the arrival of high-profile names such as Diego Lopez, Alex, Jeremy Menez and Fernando Torres.

Inzaghi might have guided his men to back-to-back wins in the first fortnight, but they have recorded only two more victories in their following nine games, resulting in a points-per-game ratio of 1.72. Superpippo was meant to be a step forward after the dismissal of Seedorf. Instead, Milan have moved backwards.

"SEEDORF LOST THE DRESSING ROOM; INZAGHI UNITED IT"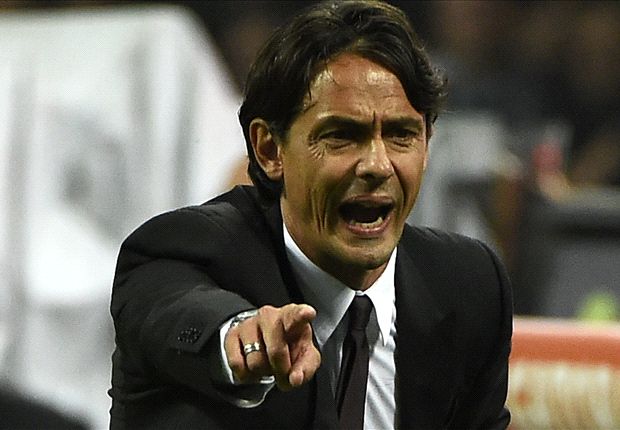 By Mark Doyle
It would be very easy to attribute Seedorf's dismissal as evidence of the fickleness of club owner Silvio Berlusconi. However, the fact of the matter is that the Dutchman not only lost the faith of his boss, he also lost the dressing room. Indeed, it was an open secret in Milan. "I heard that some weren't happy with Seedorf," Inter icon Marco Materazzi tells Goal. "I think they needed to change after last year."
Milan defender Daniele Bonera even revealed that there was little or no dialogue between Seedorf and the players, a view supported by midfielder Ricardo Montolivo, who claimed that "the decision to sack him was taken for the good of Milan".
It wasn't just the players who wanted Seedorf out, either. Assistant coach Mauro Tassotti felt so isolated and ignored that he was ready to resign until he was assured that a new man was coming in.
That man, of course, was Inzaghi, whose arrival has changed the entire atmosphere surrounding San Siro. That is hardly surprising, though. Inzaghi has long been renowned for what Carlo Ancelotti describes as "extraordinary enthusiasm", while Marcelo Lippi has described the former striker as "a great motivator".
However, it has not just been about charisma. On a tactical level, Inzaghi has sensibly started playing players in their best positions (Andrea Poli, for example), allowing him to get the best out of the likes of Keisuke Honda, who is flourishing under Inzaghi after floundering under Seedorf. Sulley Muntari, meanwhile, has admitted that he is finally learning something again after two years of stagnation under Massimiliano Allegri and Seedorf.
True, there is still much work to be done, but Inzaghi has already made remarkable and rapid process, particularly when you consider just how dire the Rossoneri performed in pre-season in the International Champions Cup. It is also worth remembering that they have been beaten only twice in Serie A. If Inzaghi rectifies the obvious defensive problems, Milan have every chance of challenging for a top-three finish given that they have already demonstrated their goalscoring prowess by netting 20 times in 11 games.
With his attacking tactical approach, Inzaghi has already got Berlusconi on side. However, of greater significance is the fact that he now has the players fully behind him. He inherited a dressing room in disarray and brought everyone together - the players, the coaching staff and the board. For that reason, Berlusconi's decision to replace Seedorf with Inzaghi has already been fully vindicated.