By Kris Voakes | International Football Correspondent
He may have been here before, but Roberto Mancini arrives at Inter facing a very new situation after agreeing to return to the club following Walter Mazzarri's sacking on Friday.
Ten years after he was first handed the hot seat at Appiano Gentile, the winner of three Serie A titles is back as coach. But while the name is the same, almost everything else at the club has changed beyond recognition in recent years, leaving Mancini with a huge rebuilding job to undertake.
The circumstances surrounding his first spell at the club are well known. Working for an ambitious and affluent president, the ex-Sampdoria and Lazio star was afforded fortune as well as fortunes between 2004 and 2008. Spending big and making the most of the Calciopoli scandal, Mancini turned Inter into the dominant force in Italy and set the club up for bigger and better things to come.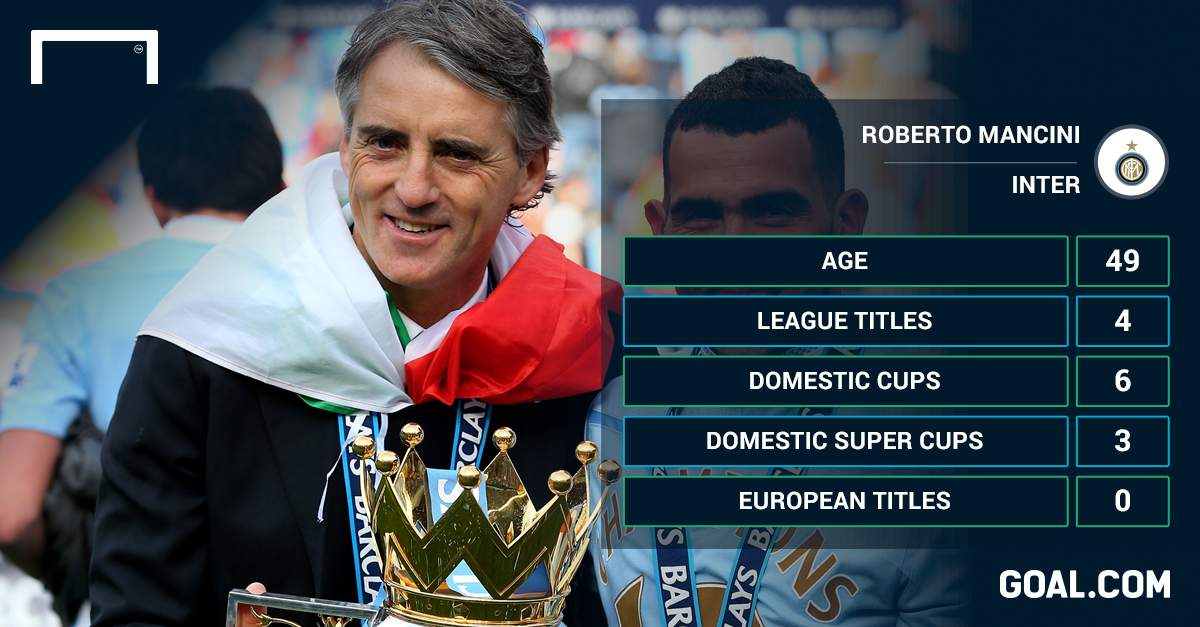 But he is unlikely to have things go his way quite so much between 2014 and 2018. This time around he has a more cautious president with tighter purse strings in Erick Thohir, a first-team squad with much less pulling power and experience than the one he previously inherited, and a more restrictive transfer system with which to restructure.
Some have suggested that Mancini cannot work in such surroundings, with his spells at Inter and Manchester City becoming famous for the lavish spending of the respective boardrooms. And at Galatasaray he quit after nine months, citing broken promises over the club's spending potential.
Yet that viewpoint overlooks the work he did at Fiorentina and Lazio, taking both to Coppa Italia successes and leading the Romans to a Uefa Cup semi-final despite grave financial situations which required the two clubs to regularly sell key players.
While it is true that Mazzarri imposed limits upon himself in his team selections and in-game decisions, Mancini will be allowed no more freedom in the market than his predecessor thanks to the Financial Fair Play era which has reduced Inter to a mid-table Serie A club less than five years after they were the big-spending champions of Europe.
Last summer saw the Nerazzurri wave a final goodbye to the era of success Mancini himself helped to begin. The departures of Esteban Cambiasso, Diego Milito, Walter Samuel and, most poignantly, Javier Zanetti have left the club with a very new generation of players armed with potential rather than genuine quality.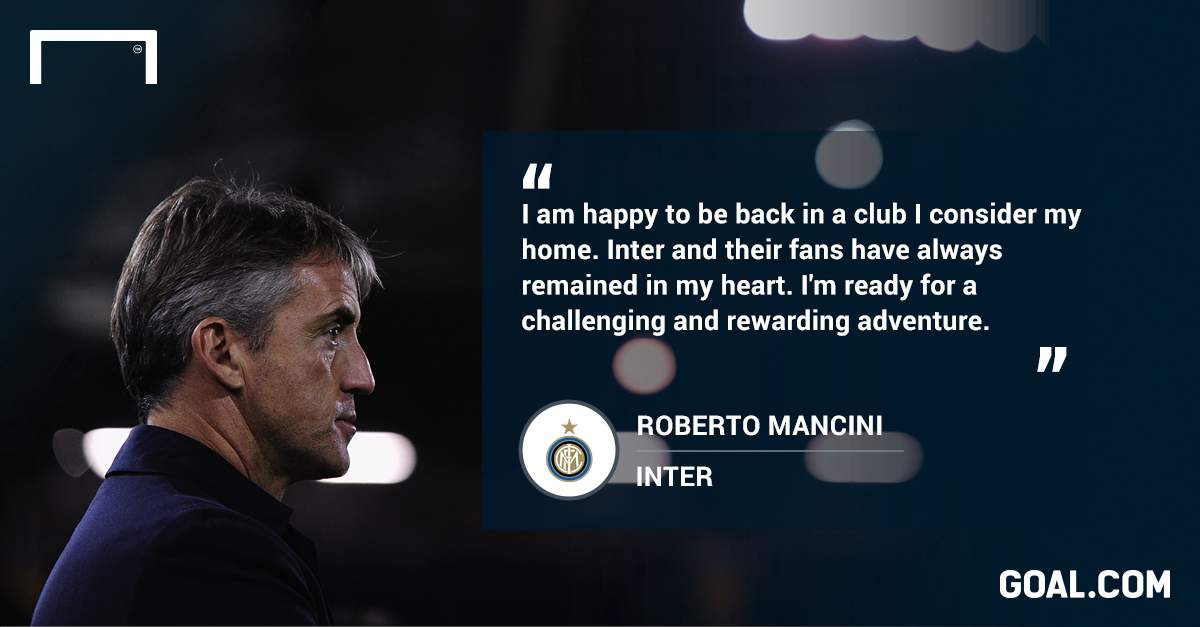 Under Mazzarri, the likes of Mateo Kovacic, Juan Jesus, Mauro Icardi, Dodo and Joel Obi have been occasional rather than habitual contributors. Often, experienced heads such as Nemanja Vidic, Rodrigo Palacio and Andrea Ranocchia have fallen short in their responsibility to provide their younger colleagues with the platform to succeed.
Mancini needs to buck this trend as a matter of urgency, and said as much himself before his introductory press conference on Saturday.
"We must get to work without wasting time," Mancini said to Corriere dello Sport.
"I am sure the team is competitive, but superior to what the league table shows today. We can do it."
While much work needs to be undergone in the long term, the necessity to get the very best out of his players will always remain a coach's first duty. It was Mazzarri's most notable failure, and it will be Mancio's biggest challenge. Thohir has big ambitions for the future, but in the short term at least there will be a degree of fire-fighting necessary.
The best coaches are the ones that get the best out of the players at their disposal. The ones that identify areas for improvement and coax better performances out of their squad both individually and collectively. Mancini's second spell at Inter will show us whether he is cut from such a cloth.