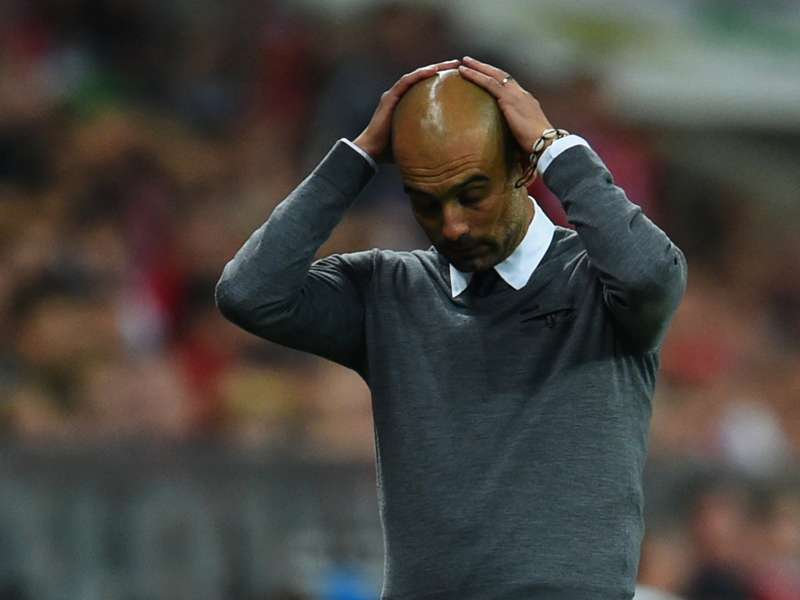 By Enis Koylu
Strong Bayern, strong Germany. For almost five decades, the Bavarian giants have been at the forefront of the Bundesliga and, with their steady production line of local talent, have formed the bulk of the national team.
Franz Beckenbauer, Sepp Maier, Paul Breitner, Karl-Heinz Rummenigge, Lothar Matthaus; names etched into the annals of footballing history have all enjoyed some their finest years at Sabener Strasse and made their mark at the World Cup.
This year saw the likes of Philipp Lahm, Bastian Schweinsteiger and Thomas Muller follow in their footsteps - establishing their club as one of the best domestic sides in Europe before Germany's big victory at the Maracana in July. Now they have to do something that even those who went before could not accomplish.
Bayern's constant flow of success has been stemmed when their stars are on the back of a famous triumph in the biggest international competition.
Made in Munich |
Lahm, Schweinsteiger and Muller celebrate victory
In 1954, they did not enjoy the dominance they have boasted in the years since and only one of their number travelled to Switzerland to represent West Germany, Hans Bauer. Bayern, as expected, failed to mount a challenge for the national championship that year.
Twenty years on, though, it was a different story. Bayern had won three straight Bundesligas and had just claimed the European Cup for the first time in their history when seven of their stars were selected in Helmut Schon's side for the tournament on home soil.
The Golden Generation beat Netherlands in the final to win the competition for a second time but fell well below expectations the following season at home, finishing a lowly 10th in the Bundesliga – closer to the bottom three than top spot. Their campaign was rescued by a somewhat fortuitous triumph in the European Cup after being outplayed by Leeds for much of the final.
West Germany's next triumph came with Beckenbauer as coach in 1990 and, yet again, they failed to retain their title as defending champions, getting pipped to the post by Kaiserslautern, who had finished 12th the previous campaign.
Bayern fans will, with some justification, dismiss their side's struggles to follow up international glory with a successful campaign back at their clubs. They will point to the Bundesligas of 1972-73, 1980-81 and 1996-97, when they won the league despite their German contingent delivering European Championship success to Germany the previous summer.
Though it cannot be denied that there are warning signs there already for the Bavarians this term.
Their season began with a loss to Dortmund in the Supercup and while they remain unbeaten in the Bundesliga they are decidedly some way away from hitting top form, having dropped points in a game against Schalke that they would ordinarily have won.
There are a few early-season injury problems to contend with, too. Schweinsteiger is yet to kick a ball since his international exploits, suffering from the brutal treatment he received in the final. Javi Martinez's knee has already buckled after a gruelling schedule over the last few years which has seen him go all the way in both cup and European competitions with Bayern and Athletic Bilbao - and feature in five tournaments with Spain.
His torn anterior cruciate ligament prompted the signing of Mehdi Benatia from Roma, but they were dealt another cruel injury blow on Saturday when it emerged that Holger Badstuber would need surgery and face a few months on the sidelines.
Muller, despite seeming to be immune to the niggles which plague other players, is fit and firing but feeling the strain.
"We tried to play like we did in the [World Cup] final," he said after a narrow 2-1 win over Wolfsburg, where Bayern were perhaps lucky not to throw away a two-goal lead. "We didn't have much preparation because of the World Cup. There hasn't been a lot of training."
In Guardiola, they have the perfect coach to have a successful season, though. In 2010-11, he won La Liga at a canter and triumphed in the Champions League with eight players who had gone the distance with Spain in South Africa the previous summer and he acknowledges that he must lift his weary stars.
"It's not the first time I've needed to master such a situation," he said knowingly in July. This time, though, he has other nationalities to contend with, Arjen Robben and Dante having represented Netherlands and Brazil until the final weekend of action.
Wednesday's game against Manchester City at the Allianz Arena represents the most daunting clash they have faced yet in 2014-15. Their record against top sides last term left a lot to be desired and, going into the penultimate year of Guardiola's contract, there is a requirement for his side to deliver in Europe after their humiliation at the hands of Real Madrid in April.
Lahm has recognised the need to step up, admitting that Bayern "need to find another gear on Wednesday."
History may be against them this season, but Bayern have never had any problems with breaking records.