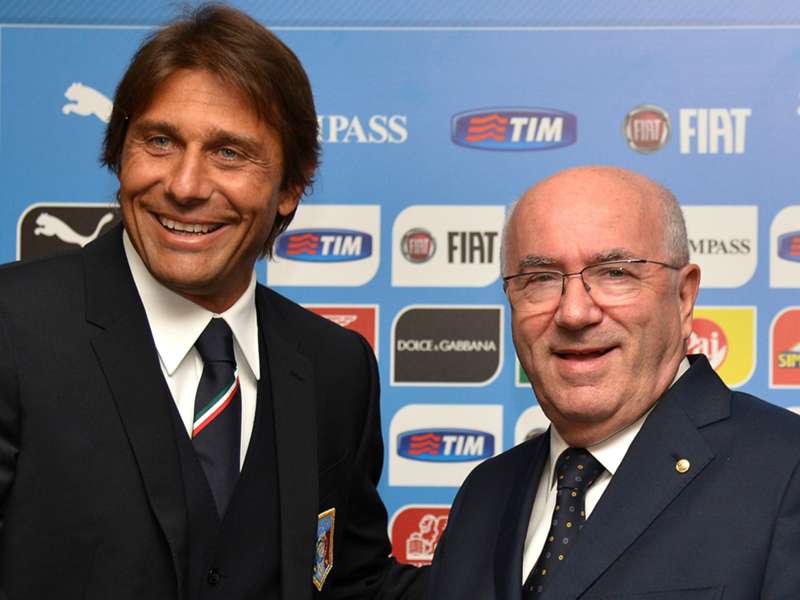 COMMENT
By Aditya Bajaj
"I thought 'France-England is an attractive prospect'. After that, what's the next game? The next was one month later against Kazakhstan – no, no, no, no." That's the dilemma Jose Mourinho went through while considering an offer to be the next England manager by the English FA in December 2007, weeks after Steve McLaren had been dismissed.
Cesare Prandelli mulled over his future as the coach of the Italian national team right after his team played the finals of the European Championship in 2012 against Spain, but that crushing defeat to La Roja in Kiev convinced him to continue his project with the Azzurri.
Both Mourinho and Prandelli had their reasons. Chief among them was the 'long periods of inactivity' in international football - while the Portuguese held the view that it would 'lead him to distraction', the Italian was missing the 'day-to-day involvement of coaching at domestic level'.
That's the thing about international management. It is hardly appealing to coaches who either, like Mourinho, are at the peak of their careers or, like Prandelli, still feel the pinch of unfinished business in club football. And that's why Antonio Conte's decision to take charge of Italy represents such a shift from the norm.
Quizzed about the possibility of taking up the Italy job right after he won his third and Real Madrid's 10th European title in May, Carlo Ancelotti was straightforward in dismissing his immediate future with the national team. Even though it remains a goal for him, the Italian said he enjoyed being on the training field everyday but would call the FIGC (Italian football's governing body) when he was "no longer having fun".
This reluctance to become an international boss has nothing to do with having no more to win in club football. Both Ancelotti (55) and Mourinho (51) have won more than any other current head coach over the last decade and have been in the business for long enough to take on a different adventure. But that's the beauty of club football. You just can't get enough of it.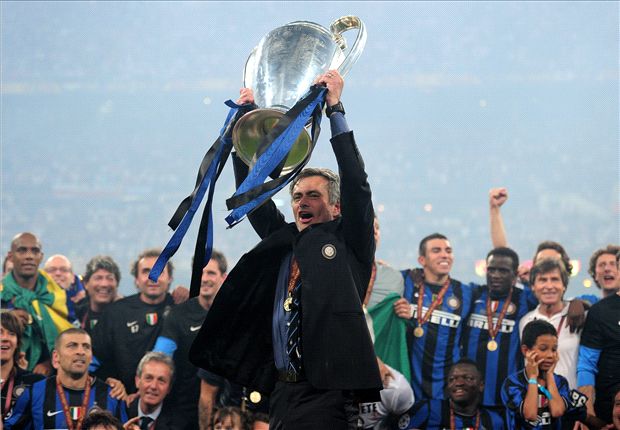 Not done yet | Despite great success in his club career, Mourinho is not ready to move on
Right from the opportunity of building one of the greatest sides in history - a la Pep Guardiola with Barcelona - to domestic and continental domination, club football offers it all to managers and it doesn't stop until you know you are ready to step away like Sir Alex Ferguson did in 2013 after over four decades in management.
After almost 20 years of club football, Marcello Lippi took over as the Commissario Tecnico of the Azzurri in 2004 but by then he had already won the Champions League and five Serie A titles with Juventus having also coached the likes of Napoli and Inter. Ottmar Hitzfield enjoyed great continental and league success with the likes of Borussia Dortmund and Bayern Munich before venturing into the Swiss territory as their head coach and retiring this summer after a successful World Cup run.
Fabio Capello enjoyed glittering moments at AC Milan, Real Madrid, Juventus and Roma before taking up the England job in 2008, while great USSR coach Valeriy Lobanovskyi had a lot to boast with Dynamo Kiev before taking up the international assignment.
Then there is current Spain boss Vicente del Bosque, who had a very successful and decorated career with Real Madrid before leading his country to their greatest ever period of success, winning a World Cup and defending the European Championship.
We are not talking about the likes of Uruguay boss Oscar Tabarez or former Brazil and Portugal coach Luiz Felipe Scolari, who were not as celebrated in their club careers like they were in the international arena. It's about those who have tasted great success with clubs before eventually turning up for a national team job.
Typically a manager currently at his peak or amidst a spell of greatness in club football very rarely ventures into the more "relaxed" territory of international football, which is mostly preferred as an option towards retirement. That's when you can enjoy friendly matches and, depending on the stature of your side, sit through the qualifiers of a major tournament that happens once in two years, which is when the real work starts.
Otherwise you are busy watching the players train with their clubs, scrutinising their performances at weekends and analysing their showings afterwards. There is no greater tournament and honour than the World Cup or the Euros or any other continental cup, but until the tournament itself starts, the life of an international manager is relatively straightforward.
That's exactly where Antonio Conte has broken away from the norm having accepted the opportunity to coach his country after his shock exit from Juventus back in July. The Italian today is easily one of the most exciting and promising coaches in the European club circuit. The bar he set at Juventus was unprecedented as he helped them rise from the ashes to win three consecutive Serie A titles in as many seasons with the club – each championship better than the previous one.
His next objective was to improve on a rather disappointing record in continental competitions where the Bianconeri failed miserably over the past two seasons in both the Champions League and Europa League.
As Italy's head coach, Conte puts all that on hold and it would be interesting to see if can really motivate himself to carry on in an environment where he will have to go through long periods of inactivity until Euro 2016 in France which, barring a catastrophe, the Azzurri should qualify for without breaking sweat.
Perhaps the one coach he can draw parallels with is the great Arrigo Sacchi, who became Italy boss in 1991 at 45 – the same age as Conte – after guiding Milan through one of their most successful eras in history, winning two back to back European cups and a league title in under four seasons. He championed the philosophy of Total football with the Rossoneri before eventually finishing runners-up with Italy at the 1994 World Cup in USA.
When he did return to club football, though, he fared miserably, finishing 11th and 13th in the league tables with Milan and Atletico Madrid respectively. Conte should be wary of suffering the same fate.
There are others, of course - like former France boss Laurent Blanc and current Portugal coach Paulo Bento, who became international coaches at a very young age after good spells with Bordeuax and Sporting - but they were not as respected as Conte is today.
Conte is that rare coach who has left a promising club career to venture into a territory that has traditionally been unappealing to his predecessors. No doubt he has everything to lead Italy to glory and that's good news to the Azzurri fans, but will he be able to ease back into the gruesome but addictive world of club football when he is done with Italy?
That's the big question.
Follow Aditya Bajaj on