SPECIAL REPORT
By Paul Macdonald
Manchester United
are finally on the verge of capturing defender Marcos Rojo from Sporting, but the convoluted mechanics of the deal are indicative of the makeup of the modern transfer.
United's approach for the player last week led to friction between Sporting and investment group Doyen Sports (who notably orchestrated Radamel Falcao's transfer to Monaco and have former Chelsea chief executive Peter Kenyon and powerful agent Jorge Mendes among their backers).
Doyen claim to own 75 per cent of the Argentine's economic rights and reportedly requested a cut of the initial bid made by Manchester United, despite the fact it was subsequently declined
. United went on record to say the situation is "complex".
On Tuesday,
Sporting announced via the stock exchange Rojo's sale for a fee of

€

20 million
and that they will return Doyen's initial investment of
€
3m, but have refuted their entitlement to anything more. The specifics remain unclear, and this is where accepted involvement of third-party ownership (TPO) in player transactions raises moral, financial and economic questions that football as of yet has been unable to sufficiently answer.
Doyen have always laboured the point that their role as football financiers does not involve unsettling players or attempting to manufacture transfers. "We do not own the players. We equate ourselves to Barclays or any other bank lenders but we do not control the life or the salary of the player. We never do anything against their will," said CEO Nelio Friere when questioned on TPO last year.
To the uninitiated, third-party ownership involves an external investor reaching an agreement with a club to pay a fee and secure a percentage of a player's economic rights, in exchange for a portion of any future transfer revenue earned when the player is sold. There are nuances to the definition but this model is by far the most commonly used.
There are investment groups formulated and in operation specifically for this purpose; the aforementioned Doyen Sports has devoted
€
100m to the creation of a stable of world talent. Their squad, as it were, ranges from the modest (Olympiakos' Alberto Botia, Sevilla's Manu del Moral) to the blockbuster (Spain international Alvaro Negredo, Monaco's Falcao, and the latest Manchester City signing, Eliaquim Mangala). Indeed, the deal to take former Porto defender Mangala to England proved so protracted because an agreement had to be struck not only with the Portuguese side, but with Doyen. Everyone wants a piece of the pie, a piece that, in the current climate, they are entitled to.
THIRD PARTY OWNERSHIP
- The Good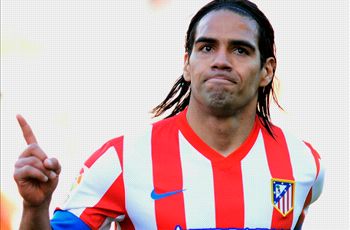 RADAMEL FALCAO
The cost of Falcao's transfer to Atletico Madrid from Porto in 2011 was split between Doyen Sports and Atletico, with each party taking 50% of the player's economic rights. Sharing the fee meant that Atletico could minimise the risk should the Colombian's spell in Spain prove unsuccessful. As it was, Monaco swooped and paid

€

60m for his services, with the revenue split between club and investor.
Currently, TPO has been banned altogether in England, France and Poland. But in other areas of the world, not only is the concept of a third party owner being involved with a club commonplace, it tends to be actively encouraged, particularly in Spain, Portugal, eastern Europe and South America, especially Brazil. According to a report from accountancy firm KPMG, TPO agreements account for between 27 and 36% of the total market value of players in Portuguese football, while that number rises to 40% when eastern European leagues are taken as a collective. While in Spain the figure is only 8%, TPO has, KPMG claim, increased greatly in recent seasons among La Liga clubs.
And in Brazil, it is believed that 90% of players in the country's top division have their economic rights shared among different stakeholders. Marcella Martha, Deputy Editor of
Goal
Brazil
, attests to the fact that the nation has experienced both the positive and negative aspects of its prevalence.
She explains: "TPO has definitely been a double-edged sword. Clubs are able to hire and retain players that they normally would not be able to, but at the same time it leaves the destiny of some players in the hands of agents or investors.
"If a good offer comes in for a player who has a TPO agreement in his contract, it doesn't matter if the club want to keep him or not - he will be sold. The other consequence is that Brazilian football has no interest in developing young players, because the best talents even at a young age already have a team of agents in tow."
For Uefa and president Michel Platini, the concerns cannot be ignored. At the organisation's congress meeting last September he made an impassioned plea to his Fifa counterpart Sepp Blatter to outlaw the use of TPO altogether, stating: "Increasingly, players are owned by opaque companies based in tax havens and controlled by some unknown agent or investment fund.
"Quite simply, some players are no longer in control of their own sporting careers and are transferred each year to generate revenue for anonymous individuals who just want to get their hands on some of the money in football."
Platini also threatened that, if Fifa and Blatter did not act, then Uefa would be forced into implementing their own legislation to combat what he feels is a "danger to the sport". When asked for a response to Platini's position, Doyen declined to comment.
Fifpro, the representative organisation for professional footballers, has a stance that is very much aligned with that of Platini and Uefa. Director of Communications Andrew Orsatti told Goal that the organisation is "against TPO in any form" and that its use is "a grave infringement of the player's rights as human beings and workers."
THIRD PARTY OWNERSHIP
- The Bad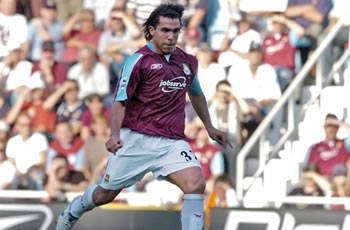 CARLOS TEVEZ & JAVIER MASCHERANO

In 2006, Tevez and Mascherano arrived at West Ham from South America with their economic rights controlled by third-party investment companies. Rival clubs claimed this arrangement broke Premier League rules and, after a series of investigations and legal battles, the London club were fined and forced to pay compensation. The case was hugely embarrassing for English football and led to a tightening of regulations so TPO was unambiguously outlawed.
But whether or not an investor's intentions can be deemed nefarious, the fact remains that the disparity between rich and the not-so-rich is growing exponentionally. The influx of wealth at boardroom level at clubs like Manchester City, Chelsea and Paris Saint-Germain help to inflate the market in terms of valuation of players but also for salaries.
Furthermore, established giants like Manchester United and Barcelona have drastically expanded their commerical income since 2010; Barcelona's increased by
€
60m between 12-13 and 13-14, while Manchester United's commercial partnerships now number 23, and that's before the Chevrolet shirt sponsorship and
€
940m Adidas contract (which commences from 2015) are taken into consideration. The big clubs can look after themselves, while those with new money can spend when required (within FFP parameters). Disrupting the elite requires cash, and that's where TPO comes in.
The attractiveness for the likes of Atletico Madrid, Benfica and Porto, all of whom have utilised TPO, is that risk is shared. KPMG report that the percentage owned by third party investors rarely exceeds 50% - generally, between 10% and 40% is the accepted value (the Rojo situation notwithstanding), meaning external influencers rarely hold the majority stake in the future of a player.
Javier Tebas, president of the Spanish Football League, endorses investment funds, considering them "a form of alternative funding which would make greater competitiveness possible and avoid the potential disappearance of clubs". It is this access to attractive financing that has convinced so many clubs that TPO is a viable option. Platini's bid to force Fifa into an outright ban is likely to fall short, even before potential legal challenges are taken into consideration, believes sports lawyer and Fifa Master Alumni Luis Villas-Boas Pires.
"I don't think Fifa will ban TPO," he told Goal.
"In 2013, Fifa requested two independent studies be carried out, with the overall objective to support and aid the ongoing discussions [on TPO]. Fifa then decided to create a working group under their Player's Status Committee, with the aim of analysing all regulatory options and to make recommendations to the Executive Committee in September - with this in mind I don't envisage a blanket ban.
"If Uefa were to decide to implement a TPO ban, a careful legal assessment similar to the one underway for Financial Fair Play will be necessary."
But the fact is that, outright ban or not, TPO remains a largely unregulated arrangement, one that could easily be manipulated upwards if investment groups become too powerful. There is a case that rather than impose an outright ban - like the Premier League have - an administrative committee should be given power to implement regulations to properly manage TPO, and impart statutes that would best serve football.
LFP chief Tebas is of the belief that "regulation is essential in order to provide the necessary legal stability".
THIRD PARTY OWNERSHIP
- The Ugly

MARCOS ROJO

Argentina international Rojo and his club Sporting have been embroiled in a bitter dispute with Doyen surrounding the defender's transfer to Manchester United. The investment group claim that they are due 75% of any rejected bid for the player, as per the terms of their agreement. Sporting heavily contest the validity of the arrangement, declaring that they had "unilaterally rescinded all contracts with Doyen Group". The player has now signed for United, with Sporting agreeing to return Doyen's initial investment of

€

3m, but nothing more.
Villas-Boas feels that rules are the only way for clubs to be properly held accountable for the arrangements they enter into, because an outright ban will lead to them simply circumventing the legislation.
He added: "Banning TPO will not stop investors from purchasing the economic rights of football players - they would find a way round such a prohibition. Good regulation, together with effective monitoring plus clear identification of who owns the economic right, means Uefa would be able to address some of the negative aspects of TPO."
But just as with Financial Fair Play, definition of enforceable rules can prove elusive. Solicitor and sports lawyer Daniel Geey feels that one of the main hurdles to be overcome if TPO is to be regulated is the issue of transparency.
"Regulation of TPO is difficult in practice due to the ambiguity involved in identifying a perceived conflict of interest," he explained to Goal.
"If, for example, a club president were to also participate in a fund that contained players that faced his team in a competitive match, then the integrity of the competition could be called into question. In order for TPO to be regulated properly, it would require the clubs to have a duty towards divulging full details of any TPO agreements that are in place."
But one thing is for certain - TPO cannot continue unrestricted, as the case with Valencia's current arrangement highlights. The conflict of interest debate potentially arises here, where owner Peter Lim also acquired the investment fund that holds economic interest in two of Valencia's most prominent summer signings - Rodrigo Moreno and Andre Gomes.
It is situations such as this, where investment groups are getting periously close to club business, that is a threat to the integrity of the sport. And, ultimately, there has to be faith in the system, that it would be incorruptible and that the regulation would be suitably robust to ensure that TPO agreements don't get out of hand.
However, Fifpro and Orsatti remain dubious that any of football's governing bodies have the capacity to properly adjudicate grey areas within such a complex framework.
Orsatti concludes: "If football is serious about reform and elevating the game, it will not look at TPO in isolation without considering the inequity on both a sporting and economic level that continues to spiral out of control.
"The way football has dealt with agents proves that regulatory measures – as has been suggested as an alternative to a TPO ban - in the current governance environment simply do not work."
While Uefa and Fifa figure out what to do next, Doyen Sports in April announced the the planned creation of 'Doyen Sports II' - the next level of investment, with
€
200m set aside to procure a new register of talent. Doyen are planning for a footballing future with TPO in existence, and governing their use may prove the lesser evil versus the ramifications of a global ban. As the Rojo deal highlights, football cannot continue with little influence over a concept that will shape the game in the years to come.