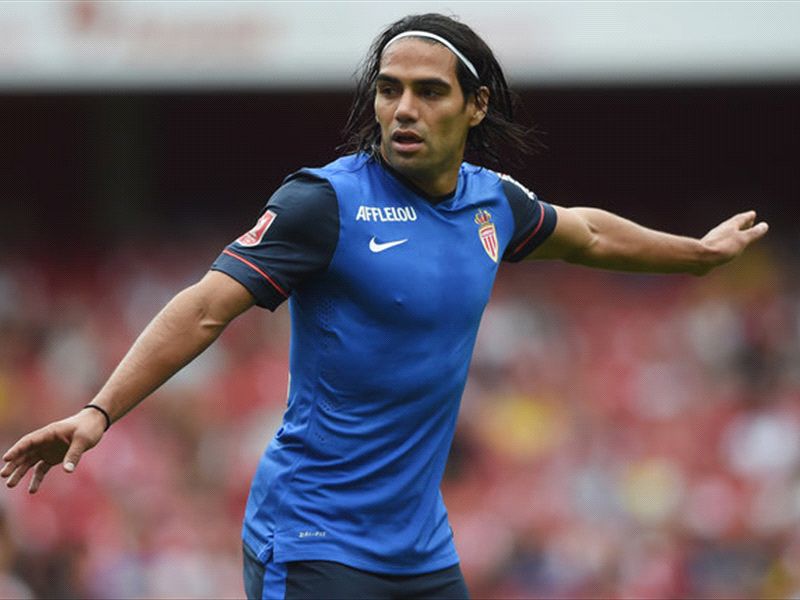 By Robin Bairner
The rumours persist. Radamel Falcao is wanted by a string of elite clubs, according to the press, who have linked the Monaco forward with Manchester City, Liverpool and, in particular, Real Madrid. Yet if the Colombia star was to make a summer move, it would represent a huge gamble for the buying club.
In January, the 28-year-old suffered an injury that dramatically altered the course of his career. His knee ligaments were seriously damaged during a Coupe de France match against Chasselay, leaving the striker to fight a hopeless battle to be fit for the World Cup – the event that should have been his crowning glory.
His move to Monaco was meant to be a pit stop before a switch back to Madrid, a necessary stepping stone to allow him to transition to the Bernabeu without breaking an agreement made to former employers Atletico Madrid. After his knee problems, it seems that he may well be marooned on the rocky principality on France's Mediterranean Coast.
For Monaco, an asset of the notoriety of Falcao cannot be lightly parted with. After James Rodriguez's move to Madrid, they need the Colombia striker both for his quality and for the prestige that he brings their project.
The magnitude of James' move to the Spanish capital is another telling factor. It is estimated that the playmaker's transfer, which was a deal that the Monegasques did not want to make, was valued at €80 million – going a long way to ensure that Financial Fair Play (FFP) regulations will be met by the Stade Louis II side, who have cutback dramatically on their spending this summer.
And while there is no obligation for Monaco to sell, there is little likelihood of Falcao departing for a knockdown price. He was bought for €60 million and surely cannot be sold at this stage for anything less than that figure.
A year ago, Falcao guaranteed goals, and while he made his mark by scoring on his return to action against Arsenal in the Emirates Cup, there are questions hanging over his ability to remain prolific for the first time since he established himself as a starter at River Plate.
His time in Monaco last term was, by his illustrious standards, rather modest. It had been expected that he would decimate Ligue 1 defences, but prior to his injury he was enduring his worst season since moving to Europe. True, he still found the net at a rate of more than a goal every other game, but he did not look like the Falcao who so terrorised La Liga with Atleti mere months earlier.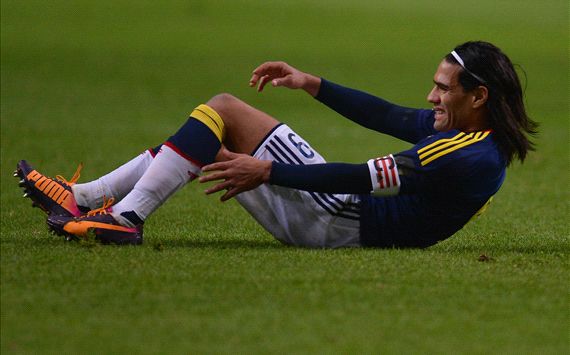 Same as he ever was? |
Doubts remain over the lasting effect of Falcao's knee injury
And then came the injury, which was of the variety perhaps most serious to any professional football. Of course, some, such as Alan Shearer, have successfully overcome such problems to remain fearsome until late in their careers, but there are others who have been forced to endure lengthy battles with such a problem.
Ronaldo, for example, managed only seven minutes of football between serious knee problems, restricting him to only 17 outings between November 1999 and mid-2000. Thereafter, he may have regained the World Player of the Year award in 2002, but he was never quite the player so devastating in the pre-injury phase of his career.
It would be a tremendous gamble for a club to take to stake €60m or more on Falcao enjoying such a spectacular comeback, particularly off the back of a relatively mediocre campaign. Madrid have already tied Karim Benzema to a new contract, indicating their priorities lie in stability.
Starting on Sunday, when Monaco open the season against Lorient at Stade Louis II, the onus is now on the striker to prove that the last six months have been a simple blip in an otherwise formidable career. If he can comeback strongly, perhaps Madrid or Manchester awaits next summer.
Follow Robin Bairner on