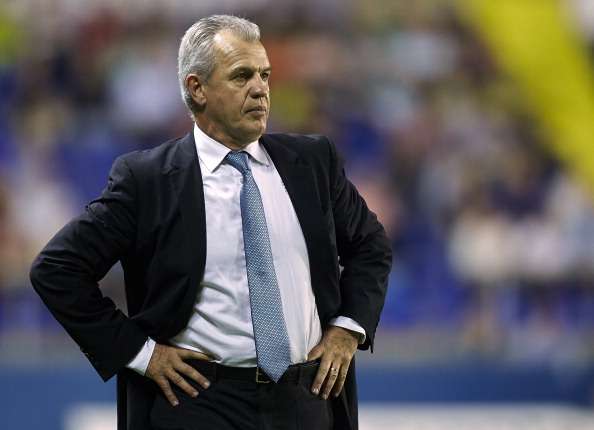 By Tom Marshall

Mexico goalkeeper Guillermo Ochoa talked this week to Spanish outlet AS about agents in his homeland making such a good living domestically that they don't want to open up to the world market.

It's probably a little unfair to just highlight agents. The structure of Mexican soccer is insular; perhaps with the only exceptions coming at youth level, where national teams regularly travel all over the world.

The inward-looking nature of the league system, perplexing rules governing movement of players and the high salaries must leave top European clubs bemused when it comes to dealing with Mexican clubs.

Just look at the Alan Pulido/Tigres/Olympiacos saga this summer. Pulido said in April his contract was running out, a European club comes in and then the club denied the player's contract was coming to an end.

Now it looks like he'll stay at Tigres, despite the player saying his desire was to leave. America's Raul Jimenez could well also stay despite interest from some very good clubs in Europe.

It is entirely possible that the only Mexican that we will see move abroad this summer is Luis Robles, who is in the process of cementing a move from Chiapas to Las Palmas in Spain's second division.

But the one Mexican who has been consistently been pushing boundaries and flying the flag abroad has been Javier Aguirre, who was named Japan's new manager on Thursday.

Sure, Aguirre's decisions at World Cup 2010 with Adolfo "Bofo" Bautista and Guillermo Franco left Mexico fans perplexed, but he got the team just as far as Miguel Herrera this summer.

Shortly after his playing career ended, Aguirre spent two years studying and taking his coaching badges in Spain. Then, after the 2002 World Cup, he took a risk and joined La Liga's Osasuna, saving them from relegation and even getting them as high as fourth in the league by the 2005-06 season, after which Atletico Madrid swooped in.

Aguirre led Los Colchoneros to the Champions league for the first time in 12 years, then returned to El Tri in 2009, before stints saving both Real Zaragoza and Espanyol from relegation from La Liga.

Next up is perhaps Aguirre's biggest challenge with Japan. The obvious cultural and language issues will be the main difficulties, as well as defining a playing style, but he's never been afraid of big asks.

Through a desire to test himself at the highest level, Aguirre has become the most successful Mexican coach in history outside of the country, but doesn't necessarily get the respect he deserves for it in his homeland, largely because of that game against the United States in 2002 and the round of 16 match versus Argentina in 2010.

But have a listen to Aguirre talking about formations, training methods, pressing styles, how to manage half time team talks and footballing philosophy, and – combined with his record - you get an idea of just why a federation as rich in financial resources as Japan would headhunt him.

A pragmatic manager that adapts systems to suit the players at his disposal, Aguirre is a student of the game, even if he is perhaps best known for his motivation.

In Mexico, it wouldn't be entirely just to say coaches don't put enough emphasis on tactics, but the rhetoric does still seem to lean towards ensuring players play with their hearts and not necessarily their heads. After all, there is a reason Mexican clubs consistently get caught out in the Copa Libertadores and it isn't all because of the travel and scheduling.

The Mexican game hasn't quite learned to fully respect someone like Aguirre. He doesn't fit after bucking the trend, leaving for Europe and stating before World Cup 2010 that he'd be going straight back over the pond after the event in South Africa ended.

There's a strong argument that Herrera should do exactly that now and come back to the national team later in his coaching career, even if it would be a high-risk strategy from a personal point of view. He'd certainly be a more rounded strategist for it.

Mexico will watch its lone coaching representative abroad from afar as Aguirre takes over Japan.

Perhaps a few observers will even wonder if the coach with a wealth of World Cup, European and Liga MX experience - who bridges the gap between understanding Mexico's insular nature and the demands of world elite – wasn't the ideal choice to be handed a four-year process with El Tri towards Russia 2018.