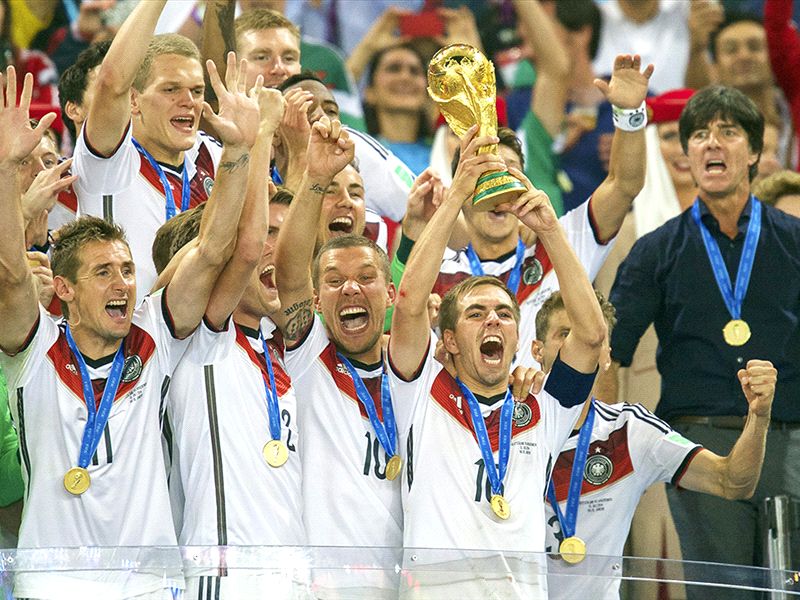 By Kris Voakes | International Football Correspondent
The 2013-14 edition of the
Goal 50
is upon us, and there are a number of magnificent candidates for the award following a season in which so many stars of the game excelled in major competitions.
While a number of interesting trends have developed over the previous six versions of the rankings, the award's reputation for being the most accurate reflection of players' form over a single season is set to throw up some fascinating variations on previous years.
THE PREVIOUS TOP 10s IN THE GOAL 50

| | | |
| --- | --- | --- |
| | | |
| 2007-08 | 2008-09 | 2009-10 |
| 1. Cristiano Ronaldo | 1. Lionel Messi | 1. Wesley Sneijder |
| 2. Lionel Messi | 2. Andres Iniesta | 2. Lionel Messi |
| 3. Fernando Torres | 3. Xavi Hernandez | 3. Xavi Hernandez |
| 4. Iker Casillas | 4. Cristiano Ronaldo | 4. Arjen Robben |
| 5. Xavi Hernandez | 5. Zlatan Ibrahimovic | 5. Diego Milito |
| 6. Zlatan Ibrahimovic | 6. Dani Alves | 6. Diego Forlan |
| 7. David Villa | 7. Nemanja Vidic | 7. Andres Iniesta |
| 8. Cesc Fabregas | 8. Douglas Maicon | 8. David Villa |
| 9. Andrei Arshavin | 9. Samuel Eto'o | 9. Cristiano Ronaldo |
| 10. Sergio Aguero | 10. Wayne Rooney | 10. Bastian Schweinsteiger |
| | | |
| 2010-11 | 2011-12 | 2012-13 |
| 1. Lionel Messi | 1. Cristiano Ronaldo | 1. Lionel Messi |
| 2. Cristiano Ronaldo | 2. Iker Casillas | 2. Franck Ribery |
| 3. Xavi Hernandez | 3. Lionel Messi | 3. Cristiano Ronaldo |
| 4. Andres Iniesta | 4. Andres Iniesta | 4. Thomas Muller |
| 5. Radamel Falcao | 5. Andrea Pirlo | 5. Arjen Robben |
| 6. Nemanja Vidic | 6. Didier Drogba | 6. Gareth Bale |
| 7. Alexis Sanchez | 7. Xavi Hernandez | 7. Philipp Lahm |
| 8. Mesut Ozil | 8. Ashley Cole | 8. Thiago Silva |
| 9. Edinson Cavani | 9. Yaya Toure | 9. Arturo Vidal |
| 10. Javier Hernandez | 10. Sergio Ramos | 10. Robin van Persie |
With Atletico Madrid upsetting Barcelona and Real Madrid to win the Spanish crown, Manchester City toppling a Luis Suarez-inspired Liverpool during the run-in to the Premier League, and Germany battering home side Brazil on the way to clinching a first World Cup in 24 years, the
Goal 50
could well see a number of previously unsung stars involved.
Of course, there will be some familiar names too, with two-time winner Cristiano Ronaldo having won a Champions League title with Madrid, reigning champion Lionel Messi reaching the World Cup final with Argentina, and 2010 hero Wesley Sneijder being part of a magnificent run by the Netherlands this summer.
As a taster for what might be to come, we look at the rundown of the top 10 places in each of the
Goal 50
awards to date and analyse some of the trends evident from previous lists.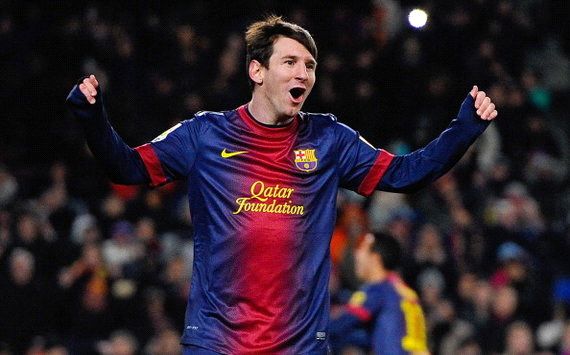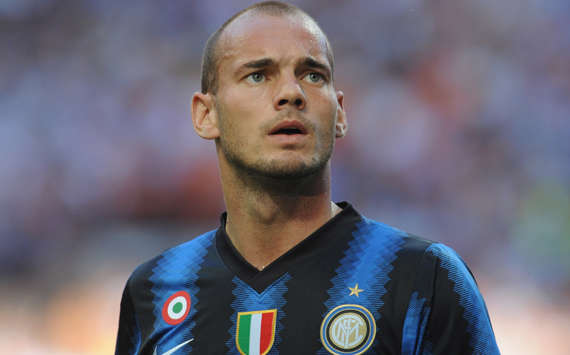 While the World Cup and Champions League normally have a huge say in the destination of individual awards, it is worth pointing out that nobody has so far managed to overcome failure in their own domestic championship to scoop the Goal 50 award.

Cristiano Ronaldo swooped the 2007-08 trophy as a Premier League winner with Manchester United before Lionel Messi followed suit with Barcelona in La Liga 12 months later. In 2009-10 it was Wesley Sneijder, a Serie A champion with Inter, who claimed the title. Further Spanish crowns were won by Messi's Barcelona in 2010-11 and 2012-13, with Ronaldo taking the prize in 2011-12 following a maiden La Liga success with Real Madrid.
BRAZILIANS TAKE A BATTERING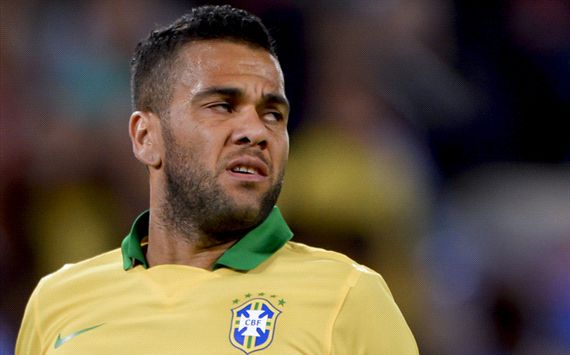 There's simply no good news for Brazil stars at the moment following their 7-1 semi-final hammering by Germany at the World Cup. And the Selecao are unlikely to have too many players in the Goal 50 if previous history is anything to go by.

No Brazilian has ever finished in the top five of the award, with Dani Alves' sixth-placed finish in 2008-09 being the best return for anyone in his homeland. In fact, the Barcelona full-back is one of only three placings ever within the top 10 from the country. Inter's Douglas Maicon made it to eighth that same year and it took until 2012-13 for another Brazilian representative, with Thiago Silva also coming in eighth last season.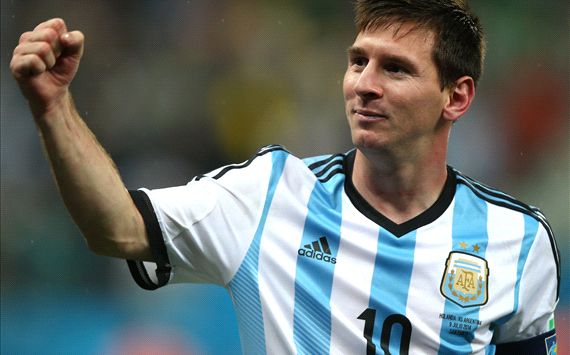 Not only has Lionel Messi won three of the previous six editions of the Goal 50, the Argentine star has also been the most consistent player on the whole.

On top of his 2009, 2011 and 2013 victories, he has also been a runner-up twice and claimed one third-place finish. His is the best return in total by some distance, averaging a placing of 1.67 over the award's history, while Cristiano Ronaldo boasts the next best record with an average finish of 3.33. Andres Iniesta comes in third at 8.17, emphasising the dominance of the world's two leading players of their generation.

Germany may be the new champions of the world, but they don't have the greatest of records in the Goal 50. Are the nation being penalised when it comes to this prize for focusing so much on the collective, at the expense of individualism?

Thomas Muller's fantastic fourth-placed finish last season is the best return of any German in the award's history, while Bundesliga players on the whole have a poor record too. Indeed, until Franck Ribery placed second behind Lionel Messi 12 months ago, nobody from the German top flight had managed to finish in the top three, with Arjen Robben's fourth position in 2009-10 being the best they could boast.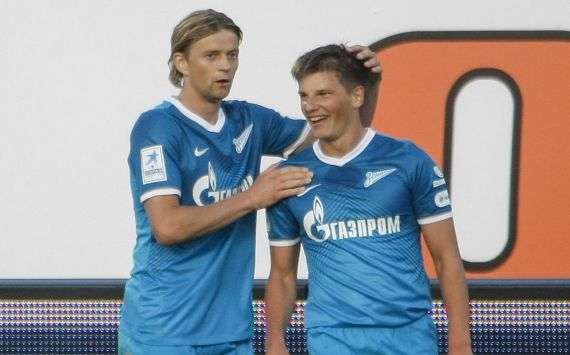 It is perhaps natural that the biggest leagues in the world dominate the top end of the Goal 50 rankings, with a player's ability to affect the very best competitions saying much about his quality.

But the extent to which the four most popular domestic championships have ruled the roost is stark, with only three top 10 spots in six years being taken up by players plying their trade outside of Spain, England, Italy and Germany.

Andrei Arshavin was the first such player to make the top 10, starring for Zenit St Petersburg and Russia in 2007-08. He was not followed until 2010-11, when Radamel Falcao's performances with Porto saw him claim fifth spot. Latterly, Thiago Silva placed eighth in 2012-13 for his fabulous first season with Paris Saint-Germain.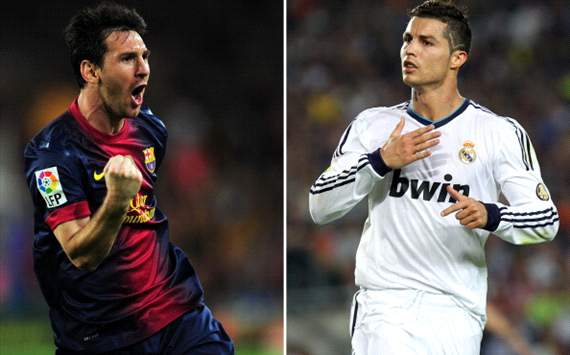 If there is one thing you can always guarantee in the Goal 50, it is the presence in the top 10 of Lionel Messi and Cristiano Ronaldo.

The rival pair have claimed five of the previous six titles between them and are the only two men to have featured in the top fifth of the ranking in each season. Xavi Hernandez dropped out of their esteemed company 12 months ago having failed to make the top 10 for the first time. Could either Messi or Ronaldo buck the trend this year?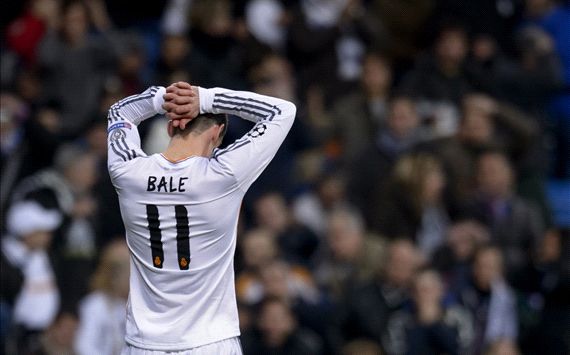 What's in a number? Well, quite a lot it would seem! While two-thirds of those finishing in the top 10 over the past six years have worn numbers between six and 11 for their club sides, only two of them have worn the number 11 itself.

Ten is the most popular number in the top 10, with 12 entries - including four winners - while seven is not far behind on 11. But nobody wearing the number 11 had featured in the top 10 of the Goal 50 until 2011-12, when Didier Drogba's Champions League-winning exploits with Chelsea saw him finish sixth. And he was followed 12 months later by Tottenham's Gareth Bale, who also placed sixth, but if he is to climb any higher in his first season with Real Madrid then the Welshman will need to buck quite a telling trend.
HAVE YOUR SAY
Get involved via our Goal 50 section this month and give us all your views on the debate by commenting below and by getting in touch on Facebook or Twitter using the hashtag #Goal50.