Carlos Tevez's long-running absence from Alejandro Sabella's Argentina squad continues to baffle the nation's public as much as it seems to confuse the Juventus striker himself.
The former Manchester City man had been in fine form in Serie A this season, helping to fire the Turin club to Scudetto success, but his goalscoring heroics have fallen on deaf ears based on his high-profile World Cup snub.
Sabella and Tevez's showdown is far from the first instance of tantrums and tears in the build-up to, and even at, World Cups, with numerous examples of players, coaches and even football federations kicking off as emotions run high.
Below,
Goal
counts down the top 10 times when major fallouts have spilt from the dressing room into the public eye ...
10. NIGERIA SQUAD VS NFF (1998)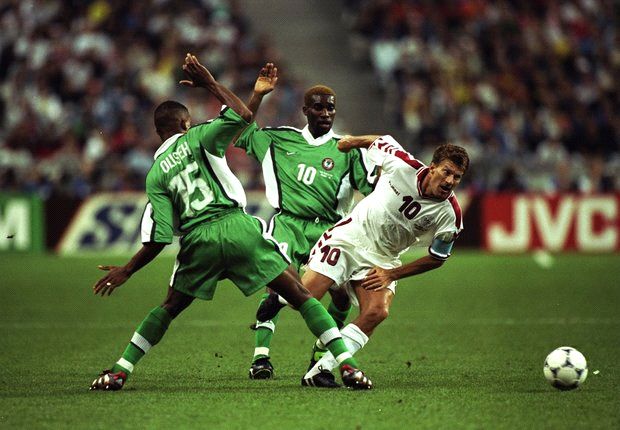 Sunday Oliseh's excellent goal against Spain helped Nigeria light up France 1998 and made them darkhorses to go on an unexpected run to the final, but a massive spat over bonuses ruined the Super Eagles' morale ahead of their clash with Denmark in the second round.
The African nation's camp spiralled into farce as accusations flew regarding how much players were being given by the Nigerian Football Federation. The in-fighting seemed far from productive - Nigeria were thumped 4-1 by the Danes to dump them out of the World Cup.
9. CRUYFF & GULLIT VS ADVOCAAT & DUTCH FA (1994)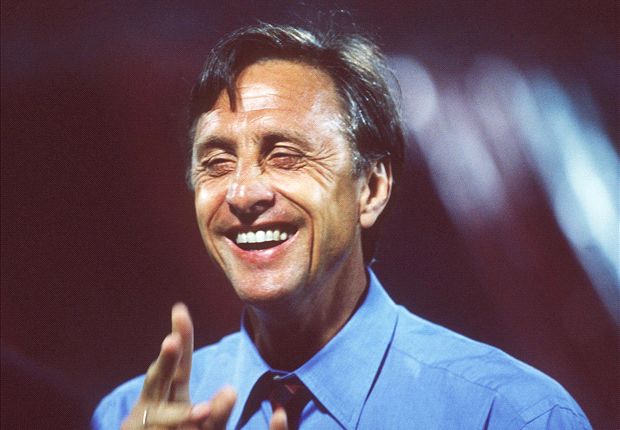 The Dutch are infamous for in-fighting when it comes to international tournaments and 1994's kerfuffle is the best of the bunch. Johan Cruyff, who declined to play in World Cup 1978 after another row, was in secret talks with the Dutch Football Association (KNVB) over taking the country to the United States but turned down the role because of a dispute over money and whether he would wear clothing with the KNVB logo.
Star player Ruud Gullit came out of retirement at least ... until he swiftly returned to it. He said he'd play for new coach Dick Advocaat after originally stepping down from international football, only to walk out for good after a series of arguments over tactics just on the eve of the World Cup.
8. EFFENBERG VS VOGTS (1994)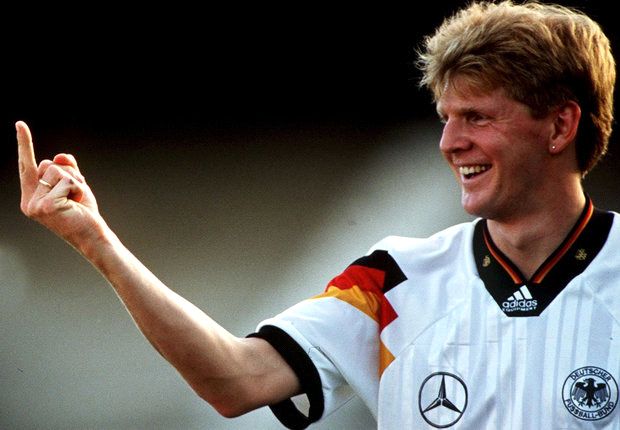 Bayern Munich midfielder Stefan Effenberg has always been notorious for losing his temper and attracted controversy during his playing career. He once suggested to Jupp Heynckes that they step outside to sort out a dispute like men.
World Cup 1994 saw Effenberg jeered by his own fans and he responded in anger when substituted by giving them the finger when he was brought off in a game. Berti Vogts refused to accept the behaviour and sent him home. The phrase 'Doing an Effe' entered the German lexicon soon afterwards.
7. CHINAGLIA VS VALCAREGGI (1974)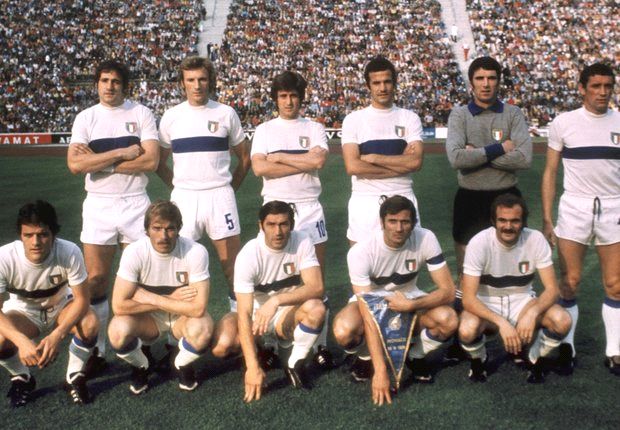 Giorgio Chinaglia was one of the great Italian characters and had incredible talent, but he nailed the coffin for his international career with his reaction to being substituted against Haiti in World Cup 1974.
Chinaglia began arguing with Italy coach Ferruccio Valcareggi, using a rude hand gesture to express his dissatisfaction and kicking over water bottles before storming back to the dressing room. The carnage did not stop there as he continued to smash up everything in sight in a classic tantrum.
6. GASCOIGNE VS HODDLE (1998)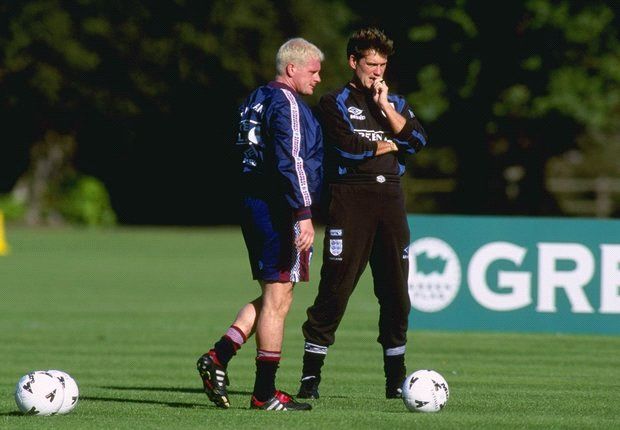 Paul Gascoigne was one of the stars of World Cup 1990 as a young England international and, after the nation missed out on the 1994 tournament, he saw 1998 as another chance to shine. Unfortunately for him, coach Glenn Hoddle saw otherwise.
Gazza did not take the news that he would not be travelling to France well, the midfielder trashing Hoddle's hotel room. Just like at the 1990 World Cup, the midfielder was brought to tears. Hoddle admitted afterwards that he had expected the charismatic trouble-magnet to punch him, although the Geordie managed to restrain himself from doing that at least.
5. ROMARIO VS ZICO (1998)

Brazil were very much favourites to hold on to their crown at World Cup 1998. However, troubles began when Romario picked up a knock and was swiftly dropped. He hit out at coach Mario Zagallo but most memorably branded Zico a "born loser" before breaking down crying.
Romario's return home did not quiet the fervour around his omission from the squad. It turned out that the Selecao legend had been behind a caricature of Zico and Zagallo sitting on a toilet together in a Rio nightclub (pictured, above). The coaching pair fumed and took legal action, leaving the striker out of pocket when he had to fork out compensation.
4. ZAHOVIC VS KATANEC (2002)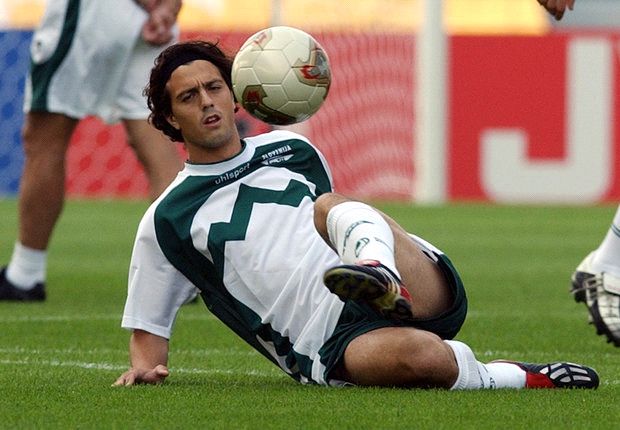 Overshadowed somewhat in 2002 by number three on this list, which garnered considerably more media attention in English-speaking countries, an ugly fallout between Slovenia's star player Zlatko Zahovic and coach Srecko Katanec scuppered the country's first World Cup campaign.
Zahovic threw his toys well and truly out of the proverbial pram when Katanec replaced him in their opening match. He lashed out by telling his boss, "You are a pr*ck of a coach and you were a pr*ck of a player. I could buy you, your house and your family." Surprise surprise, he promptly flew home, as did Slovenia when they exited after losing all three games.
3. KEANE VS MCCARTHY (2002)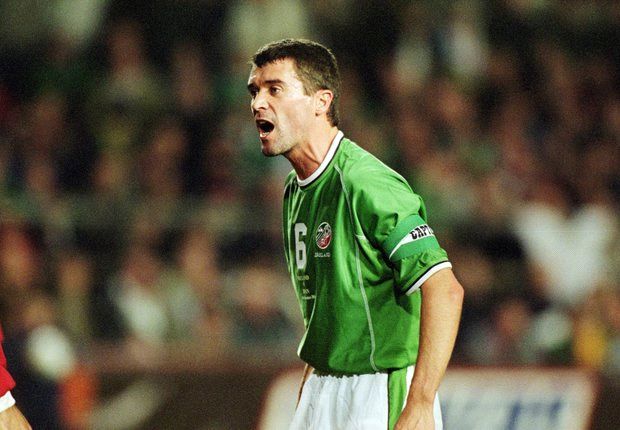 Republic of Ireland's last appearance at the World Cup kicked off on a seriously sour note when Manchester United midfielder Roy Keane came out during the country's preparations in Saipan by comparing their training pitch to a car park.
Mick McCarthy was incensed and, after an angry confrontation between the coach and the player, Keane went home. Ireland made it out of their group but exited to Spain early in the knockout stages, while Keane was famously filmed not having a care in the world as he spent the summer walking his dog with papparazzi following him around.
2. LARIOS VS PLATINI (1982)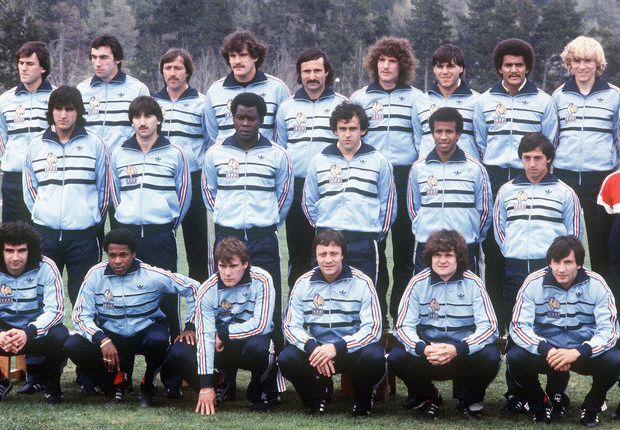 France dominate the top two in our list, with the first instance coming in the midst of the 1982 World Cup. Sticking by the stereotype that the French love their affairs, Jean Francois Larios was sent home after rumours swirled he had slept with star attacker Michel Platini's wife.
The squad was left in disharmony and Larios never played for the national team again. Meanwhile, Platini failed to get his hands on the World Cup as they reached the semi-finals of the competition only to be thwarted by eventual runners-up West Germany on penalties.
1. FRANCE PLAYERS VS DOMENECH (2010)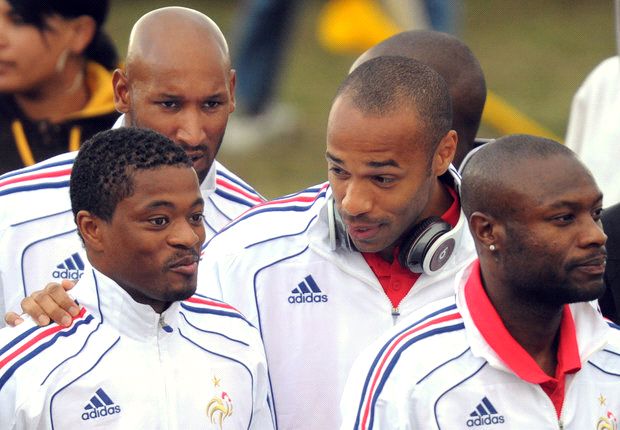 The most recent entry happens to also be an absolute classic in temper tantrums. France came into the World Cup with expectations high after being handed what was considered one of the easier groups and after reaching the final four years earlier.
However, those hopes were soon scattered when it emerged that the squad was deeply divided under coach Raymond Domenech. Nicolas Anelka was sent home after reportedly telling his boss to "go f*** yourself" following the group stage defeat to Mexico. France's squad then refused to train in protest with Patrice Evra almost coming to blows with a fitness coach.
With a string of players alienated from Domenech and the French Football Federation, including Evra, Thierry Henry and William Gallas, it was no surprise that an embarrassing group-stage exit followed which saw Les Bleus bag just one point and finish bottom.