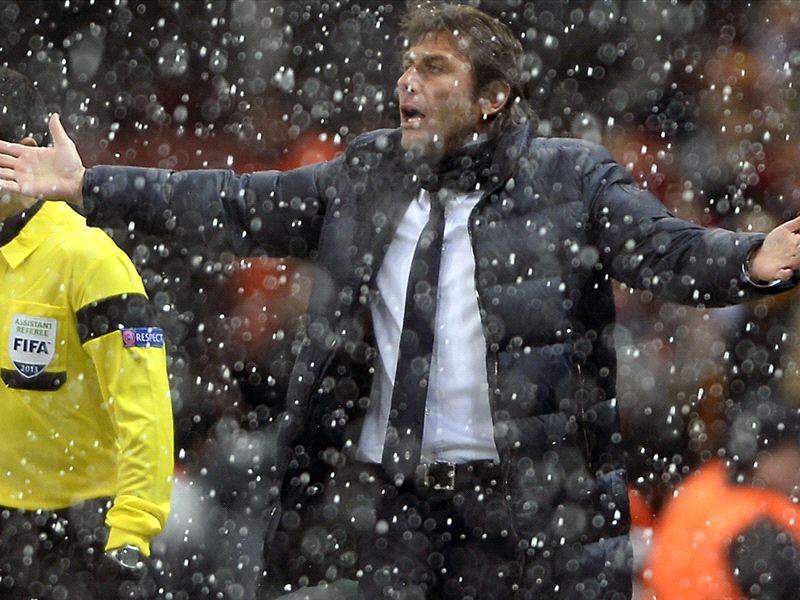 ANALYSIS
By Andrea Ghislandi
Juventus' shock elimination from the Champions League on a bitterly cold Wednesday afternoon in Istanbul will have a devastating effect on both Antonio Conte's squad and the club's bank balance.
Last year, the Turin outfit collected more prize money from Europe's premier cup competition than any of their continental rivals. Despite bowing out at the quarter-final stage after a comprehensive aggregate defeat by eventual champions Bayern Munich, the
Bianconeri
earned a grand total of €65.3m from their run to the last eight, a good €10m more than their Bavarian conquerors. To further underline just how lucrative Europe was for Juve, it is worth noting that the Italians also pocketed €17m more than Real Madrid and €20m more than Barcelona - even though both Liga outfits made the semis.
It was a mountain of money that allowed the Italian champions to post a net loss of just €15.9m at the end of the 2012-13 season, having generated a total profit of €283.3m, which was €70m more than they had earned during the previous financial year. This incredible rise was down to television rights, with the Old Lady's participation in the Champions League having netted them €44.8m alone.
THE EFFECT ON JUVE'S TRANSFERS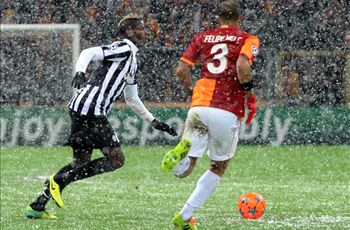 "In terms of transfers, Juve's elimination won't change anything. Paul Pogba will sign a new agreement until 2018, with a sensible wage increase to approximately €4m per season.

"Andrea Pirlo's future, meanwhile, was always likely to hinge on tactical considerations. A meeting with Andrea Agnelli and Beppe Marotta is already scheduled for next February. Pirlo wants to stay and is asking for a two-year contract, but Wednesday's defeat won't influence those negotiations in any way.

"As for potential arrivals, Juve weren't planning any big signings in January, anyway. The only target is Cagliari midfielder Radja Nainggolan, whom they want on loan, as they don't really need any reinforcements for Serie A right now.

"However, while the Europa League is a low-priority target, the fact that it will take place at Juventus Stadium could affect the club's attitude towards it. Taking it seriously may also help recoup some of the money lost by failing to make the Champions League last 16, and it is true that Juve's aim is to break even when their financial results for the 2013-14 season are published."
Romeo Agresti | Goal's Juventus Correspondent
It is a colossal figure and one which owes much to Udinese's elimination in the play-off round, as it meant Juventus only had to divvy up Italy's Champions League market pool (€81m) with AC Milan.
Significantly, the spoils will be considerably lower this time around, as the
Bianconeri
and the
Rossoneri
were this season joined in the group stages by Napoli, with Milan now Serie A's sole representatives in the tournament.
The market pool, which consists of the revenue derived from sponsorship and the sale of television rights on a country-by-country basis, is divided in two and each team's share is based upon two criterion.
The first factor taken into consideration is where a club finished in their domestic championship the previous season. For example, as
Scudetto
winners, Juve were last season entitled to 45% of this half of Italy's market pool.
The other determining factor is based on games contested in that season's Champions League. In a nutshell, the further you go, the more money you make.
In terms of this season, Juve netted €8.6m simply for being in the group stage, while the market pool guarantees approximately €25m up front.
However, that figure could have risen to €40m had Juventus reached the knockout stages. Indeed, they would have been guaranteed €3.5m for reaching the last 16, and a further €3.9m for making the quarter-finals again.
Consequently, Juve's failure to match last year's run will cost them roughly €15m straight off the bat, and approximately €30m in total, when additional revenue from TV rights, prize money and sponsorship are taken into consideration.
However, the
Bianconeri
's elimination will not just hit them hard financially. It will also take its toll on them both physically and psychologically.
Ordinarily, Juventus would have little motivation for giving their all in the Europa League, which is, quite problematically, usually treated with disdain by Italian clubs, who appear to have scant regard for the importance of the country's Uefa coefficient. However, the final is in Turin this year, meaning Conte and his troops will be under immediate pressure to restore some pride by lifting a trophy in front of fans no doubt enraged by their side's early elimination from the Champions League.
That would create its own problems, given Juve look set to face a stiff
Scudetto
challenge from Roma this year as they bid for a third consecutive title. Significantly, the
Giallorossi
are unburdened by European competition yet the
Bianconeri
are now in the very unenviable position of feeling compelled to fight tooth and nail to win a tournament that will regularly restrict them to just two full days' rest before domestic games.
In that sense, the cost of Juve's 1-0 defeat to Galatasaray will only really be known at the end of the season.